Northern Irish singer Amanda St John has released her new single, Take a Leap. We asked her the BIG questions . . .
Amanda followed in the footsteps of her musical heroes Aretha Franklin and Etta James when she recorded her new song in FAME Studios at the legendary Muscle Shoals in Alabama.
She says that Take A Leap was inspired by her walks on the beach at her home on the North Antrim coast, where she often goes to "contemplate on her thoughts and feelings".
"This song is about chasing dreams and taking a leap of faith in the hope of creating a more fulfilling and successful life," the singer adds.
Speaking about recording at Muscle Shoals, she said, "It was a dream come true for me and my band members (Paul Tierney and Producer Michael Mormecha) to get the opportunity to record in FAME, along with "swampers" bass player David Hood (Aretha Franklin, Etta James, Percy Sledge, Paul Simon, Alicia Keys) and piano/keys/hammond player Clayton Ivey (Aretha Franklin, James Brown, Joss Stone, The Supremes)."
Tell us three things about yourself?
I live by the sea and am really into the outdoors and fitness.
I have a daughter who is 12.
I lead personal development and songwriting/music workshops in my spare time.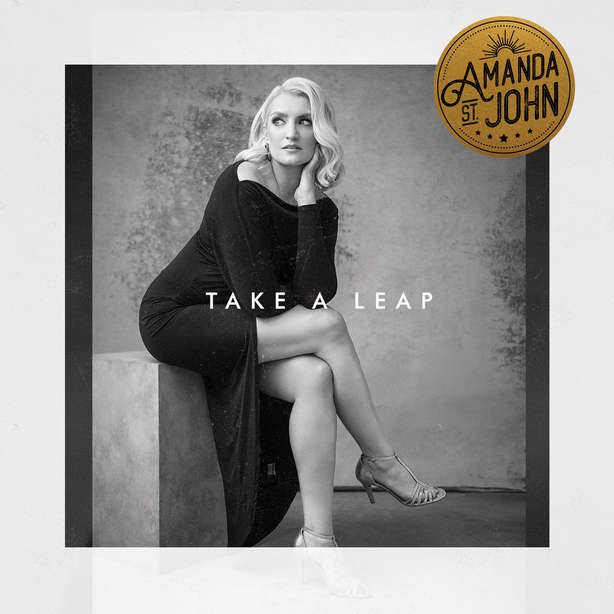 How would you describe your music?
My music is very heavily inspired by 70's/80's soul and gospel music, my songs are autobiographical and I like to portray a message of hope and inner strength with my lyrics.
Who are your musical inspirations?
My main inspirations are soul/r&b artists like Aretha Franklin, Dusty Springfield, Bill Withers but I'm also deeply inspired by artists like Joni Mitchel, Fleetwood Mac, Leonard Cohen and Carol King. There are many others to be honest, I like authentic music with good feel and lyrical depth.
How did you occupy yourself during the coronavirus lockdown?
I've been trying to keep momentum going with my album release so a lot of my time has been spent doing PR, online gigs, and live streams as well as developing digital content like music videos to continue to support my release and hopefully build my audience. I've been quite busy with this so haven't had time to get bored. At a personal level it's been great to spend more quality time with my daughter and like so many people I've really taken on home improvements as well as stepping up my fitness regime. I've really enjoyed the slower pace to be honest.
What's your favourite song right now?
Maybe it's because of world events but I've been listening to Marvin Gaye's What's Going On a lot lately. Such powerful lyrics which are very apt for today's climate.
Favourite lyric of all time?
"Mirror in the sky what is love? Can the child within my heart rise above. Can I sail through the changing ocean tides, can I handle the seasons of my own life."
Landslide by Fleetwood Mac
I've been getting so many requests for Fleetwood Mac songs during my lockdown live streams recently. I was learning Landslide and realised how stunningly beautiful the lyrics were, they resonated deeply with me as I've been going through a time of immense personal change the last couple of years.
If you could only listen to one song for the rest of your life what would it be?
Joni Mitchell - Both Sides Now
Where can people find your music/more information?
All my info, links to my socials and webshop can be found at www.amandastjohnmusic.co.uk