Tulisa Contostavlos has apologised to X Factor contestant Misha B for accusing her of bullying behaviour on live TV but said it was "ludicrous" to think her comments were racially motivated.
The N-Dubz star, who was part of the judging panel on the talent show in 2011 when Misha made an appearance, told her social media followers that she was "calling out" the way Misha was treating other contestants backstage.
Writing on Instagram at the weekend, Misha B, real name Misha Bryan, claimed she was left traumatised following her appearance on the live show during which she was accused by Tulisa of being "feisty" and "mean". She also said that she believed the producers and judges had concocted a "bullying" storyline around her appearances.
Misha wrote: "In 2011 what I thought at the time would be the best opportunity for me, turned out to be the most painful experience of my life.
"What you see in this video is 1% of what I endured. They saw an opportunity to tear down a black girl that came from a broken home and worked together to assassinate my character and to sabotage my career by orchestrating lies."
We need your consent to load this Instagram contentWe use Instagram to manage extra content that can set cookies on your device and collect data about your activity. Please review their details and accept them to load the content.Manage Preferences
Responding to Misha in her own Instagram video, Tulisa said: "One thing I regret is calling her out publicly the way that I did. If I was the person I am today, who is more emotionally intelligent, who has more life experience, I would have handled it in a very different way and that I am truly sorry for and I deeply regret.
"But to say and make claims - I'm not saying she is but I'm seeing it online - that it was racially motivated is ludicrous."
Tulisa, who was mentoring eventual winners Little Mix, said Misha had made two of her acts cry, one on the night of the confrontation.
She added: "I called a lot of people out on that show, white, black, tall, short, it's nothing to do with skin colour, I was protecting my acts.
"If somebody does some nasty stuff, whether it be on that show or not, I'm going to call them out, it's nothing to do with race.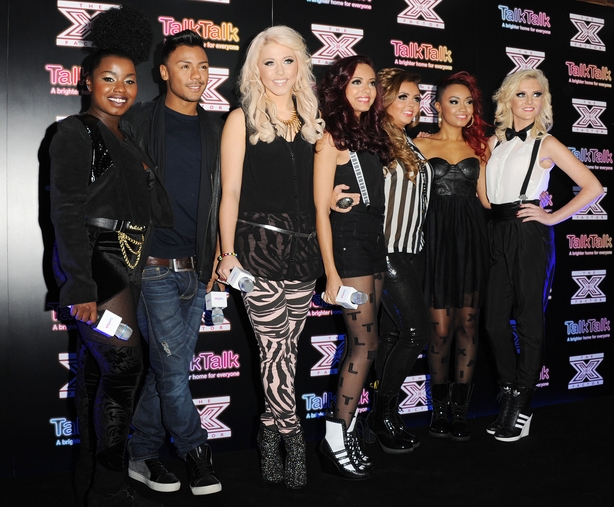 "I didn't wake up and go 'I want to cause some drama for Misha B because of the colour of her skin'. She did some things that I felt I needed to pull her up on. These things were real and they were happening."
She added: "I can 100% tell you race was not even in the equation, these accusations are ludicrous.
"I owe my life to black people and to black culture from my career to the music I make, to my very being - who I am as a person."
She finished the video saying: "Please believe me when I tell you I do not have a racist bone in my body."
A spokesperson for The X Factor said the show was "very concerned to hear Misha's comments regarding her experience on the show.
"We are currently looking into this matter and are reaching out to Misha to discuss the important issues she has raised. The welfare of contestants is our priority and we are committed to diversity and equality."