Coronation Street actress Maureen Lipman has said that she is no longer bothered that certain roles are no longer available to her.
"What I've got from this period is a freedom from ambition for the first time in my working life," says the veteran film, TV and stage actress in an interview in The Observer.
"I'm not looking at anyone on television and thinking: why do I never get those parts? I know there's a lot of misery out there, but I feel content. And I'm staying creative: crocheting hats, writing rants and sending them to editors in the hope somebody might publish one."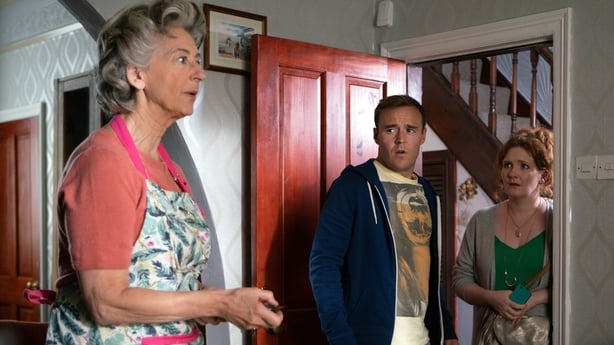 Lipman, who has been in Coronation Street since 2018, describes herself as "a vulnerable old heap, but I seem to be all right at the moment. I'm enjoying resting, which I haven't done much of in my 52 years of work. On a day off from Coronation Street I'll slob around the house, but with so much time on my hands I've started to relax properly."
The actress, who plays the formidably forthright Evelyn Plummer in the soap, addressed unfounded rumours that Corrie bosses were about to retire senior talent.
"I had a word with the producer last week online and I said: 'Don't ditch the oldies because the oldies are what Corrie is about,'" she said. "Otherwise we might as well call ourselves Hollyoaks."
"They said: 'Oh no, we've no intention of doing that', so I said: 'why don't you just let me and Roy [Cropper] sit in a garden somewhere and have a conversation about Donald Trump's hair.'"
The vivacious actress is suspicious of the increasingly popular online video call communication Zoom, which, she says, 'just sort of appeared when we needed it.'
"But I'm using it to teach drama classes to my grandchildren. I've written them a formidable play - The Guerrilla and the Unicorn - and have made a theatre from a cardboard box.
"They're desperate to perform to their parents, but we're not quite ready. The show won't open until they're both off script, and my granddaughter - our enthusiastic unicorn - has a habit of overacting."
Coronation Street airs Mondays, Wednesdays and Fridays, Vrgin Media One, 8.30pm. Read more soap news here