The Chase's Paul Sinha has spoken about being diagnosed with Parkinson's disease and getting engaged and married in the same year.
The Chase star, who recently turned 50, told The Ray D'Arcy Show on RTÉ Radio One that, "The last 12 months have been extraordinary. I got diagnosed with Parkinson's and married in the same year. It was not how it was planned."
Sinha, a former doctor turned stand-up comedian, revealed last June that he had been diagnosed with the condition which affects the brain and can cause stiffness, shaking and slow movement.
Determined to continue living life to the full, Sinha said he is "fighting back".
"My job is to make people laugh, and I have Parkinson's, so my job is to go on stage and be funny about it.
He added: "It's one of those diseases that no one knows what the timeline is going to be. If I start worrying where I am going to be in 10 or 15 years then I am not going to live my life. So I am not worried about that.
"I take my medication every day and exercise every day. I am determined to live through it."
The quiz genius, who is also known as The Sinnerman to fans of The Chase, said he was delighted that the recent spinoff show, Beat the Chasers, had been successful and that it gave him a "confidence boost".
He said: "I was really pleased with Beat the Chasers, it was a very high profile gig for me... that seven months after being diagnosed with Parkinson's I was pressing that button like a demon. That was a confidence boost for me."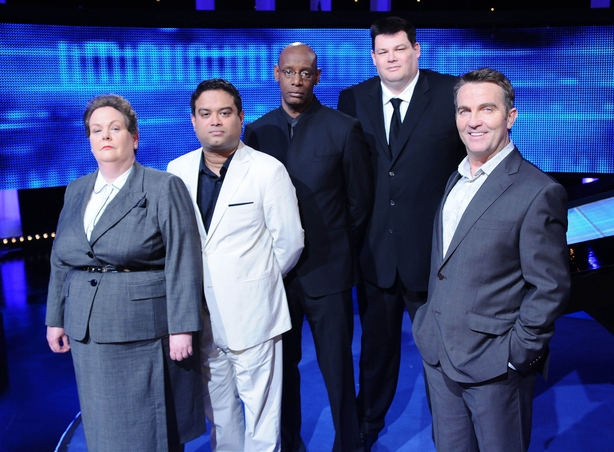 Sinha married his long-term partner Olly in December, eight months after being diagnosed with Parkinson's disease.
He said: "It was meticulously planned. The readings were a song by the Pet Shop Boys and a reworking of Bonnie Tyler's Total Eclipse of the Heart.
"We had Jenny Ryan from The Chase singing at the reception. It was just a great great day."