HBO Max, the streaming service of WarnerMedia, has temporarily removed cinema classic Gone With the Wind from its film section due to the film's depictions of ethnic and racial prejudices.
The move came after 12 Years a Slave screenwriter John Ridley said in the Los Angeles Times that the 1939 film, which won eight Oscars, "is a film that, when it is not ignoring the horrors of slavery, pauses only to perpetuate some of the most painful stereotypes of people of color".
He added: "It is a film that, as part of the narrative of the 'Lost Cause', romanticizes the Confederacy in a way that continues to give legitimacy to the notion that the secessionist movement was something more, or better, or more noble than what it was - a bloody insurrection to maintain the 'right' to own, sell and buy human beings."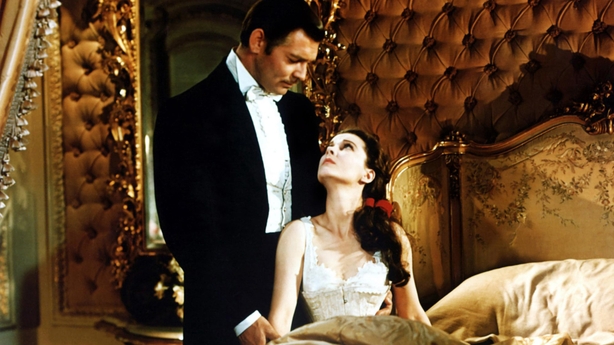 Gone With The Wind, one of the top-earning movies of all time, is set on a plantation in the lead-up and aftermath of the American Civil War.
An HBO Max spokesperson said, "Gone With the Wind will eventually return, but it will feature a discussion of its historical context and a denouncement of its racist depictions".
The statement continued: "Gone With the Wind is a product of its time and depicts some of the ethnic and racial prejudices that have, unfortunately, been commonplace in American society.
"These racist depictions were wrong then and are wrong today, and we felt that to keep this title up without an explanation and a denouncement of those depictions would be irresponsible.
"These depictions are certainly counter to WarnerMedia's values, so when we return the film to HBO Max, it will return with a discussion of its historical context and a denouncement of those very depictions, but will be presented as it was originally created, because to do otherwise would be the same as claiming these prejudices never existed.
"If we are to create a more just, equitable and inclusive future, we must first acknowledge and understand our history."
Hattie McDaniel, who played house servant Mammy in the film, became the first African American woman to win an Oscar and there have been mixed reaction to WarnerMedia's move.
We need your consent to load this YouTube contentWe use YouTube to manage extra content that can set cookies on your device and collect data about your activity. Please review their details and accept them to load the content.Manage Preferences
My only opinion on Gone with the Wind right now is I find it hilarious so many racists are pretending they want it on HBO Max because it made Hattie McDaniel the first black person to win an Oscar

— Ira Madison III (@ira) June 10, 2020
So we can't acknowledge the triumph that is Hattie McDaniel now? Gone with the Wind is still a part of our history. We cannot erase what was, but viewing a film like this with OPEN eyes- we can certainly learn and help change future story telling. https://t.co/k9dSZDPIQI

— Ariana DeBose (@ArianaDeBose) June 10, 2020
You couldnt "erase" this movie from the world if you tried. Which they aren't. They just don't wanna show it right now.

— Scott Weinberg (@scottEweinberg) June 10, 2020
HBO Max pulling 1939's "Gone With the Wind" out of their library -- even "temporarily" to add historical context -- is just nuts. Historical context is great, but this is also one of the greatest films of all time, and like any art, must be viewed in the context when it was made.

— Lauren Weinstein (@laurenweinstein) June 10, 2020
In the last few days a number of television programmes have been pulled over concerns about racist depictions of characters.
In the UK, Little Britain was pulled due to the use of blackface in episodes. Paramount Network cancelled the police docu-series Cops and A&E Network has pulled new episodes of Live PD.
HBO Max has replaced guns with a scythe in its new Looney Tunes Cartoons series, in response to US gun violence.