Sketch show Little Britain has been removed from Netflix and the BBC iPlayer over concerns about its scenes featuring the use of blackface.
Netflix has also pulled David Walliams and Matt Lucas' Come Fly With Me following the ongoing global surge in support for the Black Lives Matter movement.
UK steaming site Britbox, which features ITV and BBC shows, have also removed Little Britain from their service, saying "times have changed" since the show first aired in 2003.
Both Little Britain and mockumentary series Come Fly With Me have featured scenes where actors "blacked up" to play characters from other ethnic backgrounds.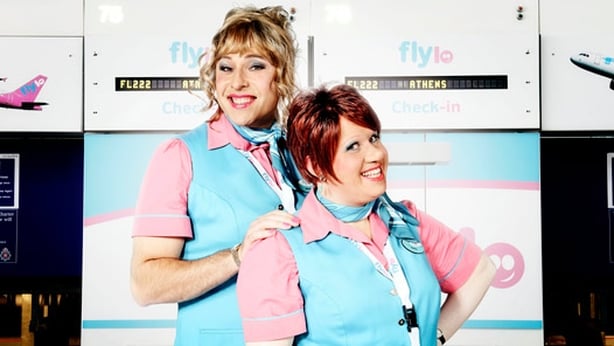 There have been mixed reactions to the decision to remove the shows from streaming sites, with one viewer commenting, "Imagine complaining and getting little Britain and come fly with me taken off of Netflix you sad sad people @netflix."
Another added: "Gutted Netflix has crumbled and took little Britain and come fly with me off of it. Sinful."
However, other viewers have supported the steaming services' move.
"I'm not surprised that Little Britain is being put on blast due to the use of blackface," one wrote. "There are multiple childhood shows that exhibit racist undertones and stereotypes mocking an entire community. I used to watch this show religiously and was blinded to how harmful it was."
Another added: "Little Britain was just a bad show, it was bad at the time, and I never understood why the TV kept telling me it was beloved."
A spokesman for the BBC said: "There's a lot of historical programming available on BBC iPlayer, which we regularly review. Times have changed since Little Britain first aired so it is not currently available on BBC iPlayer."