"We seem to have every bee, swallow and overexcited pigeon in Europe taking up a mid-West address," notes Lyric FM's Liz Nolan, observing life from the banks of the Shannon
"By and large, my restrictions experience has been green and leafy, and quite surreal so far. We're very lucky where we live, a ten-minute walk from Limerick city centre in one direction, and five minutes from the banks of the Shannon in the other.
"Most days, my boy and I go for a stroll or cycle by the river side, and count the swans. Nature is having a complete party in our neck of the woods. It's wonderful to see and hear, we seem to have every bee, swallow and over-excited pigeon in Europe taking up a mid-West address.
"I'm working from home, and weekdays also take in my son's homeschooling. It's been revelatory, I honestly would flunk primary 5th class. They do integers, and that's my red line - don't know, won't know. So he gets by with variable degrees of help from me, then goes off to read (or X-Box) while I crack ahead with research and listening, then later drape a duvet over my head for recording.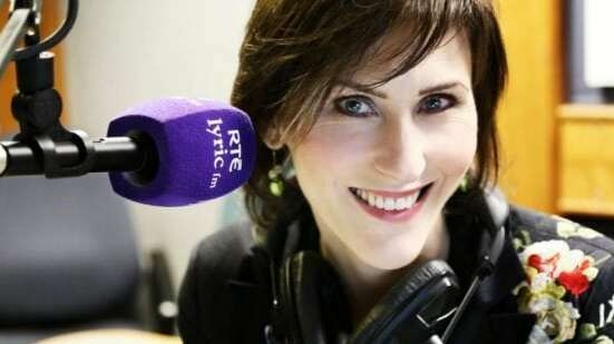 "Now that the restrictions are lightening a little, I know he looks forward to getting out to play in the nearby fields with his mates, it's been a long time coming for him. And it'll be lovely to visit shops again in Limerick city, and check in with our friends in all the local businesses.
"Working with The Full Score has enhanced meaning for me at the moment. With arts and performance effectively put on hold, it's just so affirming to listen to our daily broadcasts of EBU concerts from all the top international stages and venues. The feedback has been incredible, from people young and old, marooned at home, perhaps working with kids like myself, and feeling the pressure. Music is the ultimate reassurance, for people of all ages.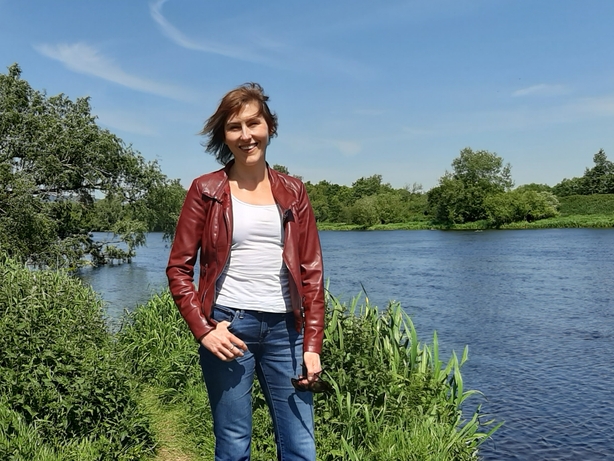 "Outside of work, I'm reading from two piles of books: one of research-based, or vaguely informative texts, which includes Ann Wroe's beautiful study of the Orpheus myth, Orpheus: The Song of Life, Jonathan Cape, 2011 (read Paddy Kehoe's review). Then there's a book on behavioural science, and a historical/ arts survey of Montmartre also in that first pile."
"The other pile is pure escapism - books from my past I turn to when I feel at a loss, Angela Carter, Raymond Chandler mysteries and the Magic Realists, at the moment. My boy has begun Tolkien's Lord of the Rings, so we have that for our bedtime reading every night. I can't wait for him to read about the Old Forest and Tom Bombadil, and all the other events that didn't make the film cut.
"Listening wise, I'm hooked on an early music group called l'Arpeggiata, led by theorbist Christina Pluhar. They take a fabulous, free-wheeling approach to repertoire from different countries and traditions, and incorporate elements of jazz and even comedy into their interpretations.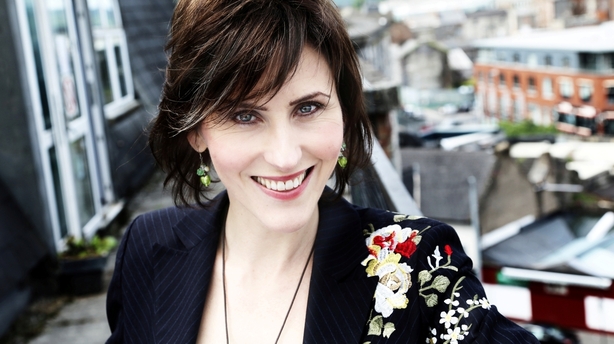 "For radio, I try to catch my colleague Bernard Clarke's The Blue of the Night (RTÉ lyric fm) whenever I can - he takes in this frankly revelatory sweep of music styles and genres. And for talk, Melvyn Bragg's In Our Time podcast (BBC Radio 4) offers a brilliant 'dip-into' selection of niche subjects. As for the CD player, my neighbours are probably fit to kill me over my Talking Heads obsession - we usually bop to David Byrne's Rei Momo Sunday mornings.
"TV's a limited pleasure time-wise - but I've finally ticked off all seasons of Hannibal and Luther by now. Fleabag I watched twice, both seasons, just perfection. As is Normal People on RTÉ, an extraordinary achievement.
"Netflix has Ophelia, a re-take of Hamlet with Daisy Ridley leading a feminist tilt at Shakespeare. And the Bill Murray fan-girl in me is delighted to catch up on Lost in Translation and Groundhog Day (how appropriate), again on Netflix."
The Full Score with Liz Nolan, 1.00pm to 4.00pm, Monday to Friday, RTÉ lyric fm, producer Gail Henry and Linda McGlynn, production co-ordinator.