Comedian Jack Whitehall has said he was "terrified" that he had given his 80-year-old father and co-star Michael Covid-19.
Whitehall became ill early in the Covid-19 emergency, a couple of days after visiting his father's home for dinner.
He told Radio Times that the fear of giving Covid-19 to a loved one was "totally overwhelming".
"We went over for dinner as the lockdown was just about to start," the 31-year-old recounted.
"I have had Covid. I had it the first week of the lockdown. I had every symptom, the whole situation.
"I had it quite badly, and then the rest of the people in my household had it as well.
"At that point, I was absolutely 'zero contact'.
"I had to be so careful, and was really careful not to leave the house, and to follow the guidelines in the right way.
"But I was really terrified that I'd seen Michael the week before and had no idea that I had it.
"It was a very scary couple of weeks, not wanting to hear him cough on the other end of the phone."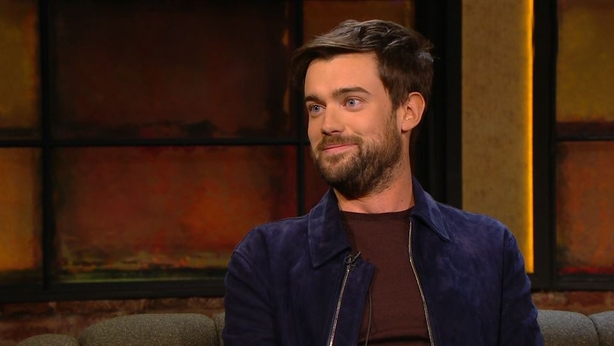 Whitehall is presenting a show on Father's Day on June 21 on BBC One, billed as "a celebration of the special day in our current unusual circumstances".
He said he wanted to show that families could still be together while adhering to social distancing.
"I realise that a lot of people would have been going through that, and a lot of people are experiencing this right now, and how scared they must be," he explained.
"That feeling that you could give it to someone you love is totally overwhelming. That's part of the reason for wanting to do this show.
"It's showing people that you can still have that relationship from a distance.
"People love our relationship [his and Michael's] and see us as being close, but we are not going to be able to be close for a long time because of this."