Fearless: Samantha Barry is a must-watch documentary about the Cork woman at the helm of Glamour magazine in New York City.
Samantha took the role of editor-in-chief at Glamour in 2018 and this fly-on-the-wall documentary follows the days leading up to her second Women of the Year Awards ceremony in 2019, a flagship event for the now digital-first magazine.
From Samantha's beginnings working with RTÉ's Morning Ireland, to being snapped up by the BBC and then moving stateside to CNN, Fearless is an insightful look at how talent, hard work, and being unapologetically yourself can make dreams become a reality.
"You can be anything you want to be, I'm in a job I couldn't have imagined," Samantha says in the programme.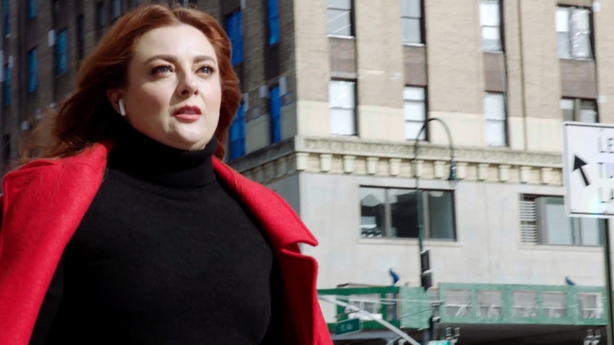 Anna Wintour, Vogue editor-in-chief and artistic director of Conde Nast, the media company Glamour is a part of, once referred to Samantha as "fearless" and in the documentary she praises her embodiment of who the Glamour reader is.
"She's constantly on 10 different devices at the same time while watching CNN in her office, she's very comfortable in that language and she wants to learn, she wants to be informed, and I think it was that curious sensibility that was so appealing to all of us," Wintour said.
Other famous faces from actress Busy Philipps, who hails Samantha as "vibrant, funny and thoughtful" to Brooke Shields who labels her "a delight" also chime in, but it's the interviews with her team at Glamour and her close friends that really shed a light on how Samantha is still a Cork girl at the root of it all, with big ambition, drive and vision.
There is a big sense of "what's for you, won't pass you" in Samantha's story and it's all very inspirational, with the documentary itself woven together excellently. You're left hoping for another instalment as there is a sense that she is only scratching the surface of what she is capable of, and you want to be there to see her achieve it all.
Fearless: Samantha Barry airs on Monday, June 8 at 9.35pm on RTE One.