Dublin band Kodaline have said that the songs on their new album have taken on a second meaning in the midst of the coronavirus pandemic.
The band have just released their fourth LP, One Day at a Time, and it could be set to take on a new sense of optimism as glimmers of hope break through in Ireland's slow emergence from lockdown.
Speaking to RTÉ Entertainment, bassist Jason Boland said, "I don't know how it happened and it's happened with us in the past where something will really resonant. Obviously the songs were written six months before all this happened."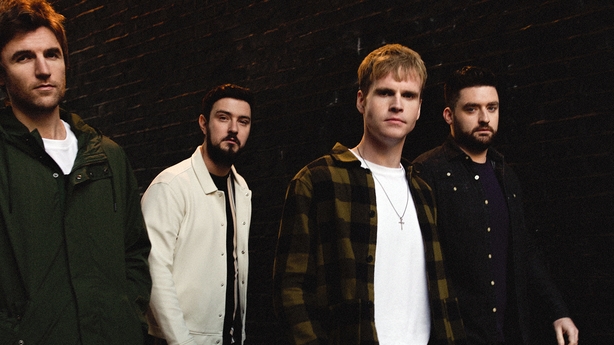 Kodaline have always made a virtue of producing unapologetically emotional pop songs that take steady aim at hearts and arenas and they've got an extremely loyal fan base, who have propelled the band's first three albums to number one in Ireland.
They've never been afraid of the big gesture either. After all, Boland proposed to his childhood sweetheart Etaoin on stage in front of 80,000 people when Kodaline supported Ed Sheeran at Croke Park in 2015.
They haven't changed things drastically on their new album, another collection of careworn ballads with emotional choral melodies and shimmering guitar.
Boland himself has had a productive quarantine over the past few months. "I've become quite comfortable in my little spare room studio," he says.
"We've been keeping busy, we only just finished the record before quarantine started. We were getting mixes back and we had enough to keep ourselves busy for the first few weeks and then we started doing these live streams every Friday."
"I've not really noticed the lockdown," he adds, laughing. "I always sit in a dark room anyway, making up records so nothing has really changed."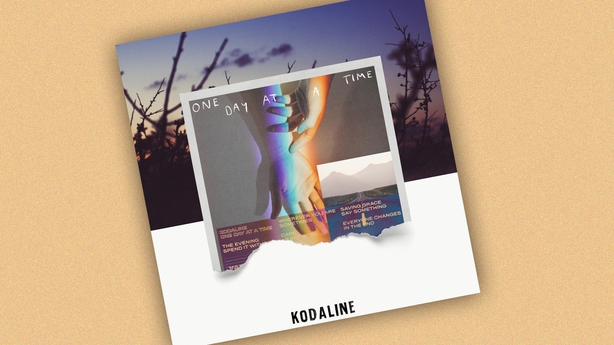 For a band have always communed with their fans on an almost spiritual level, those Friday sessions have become a new way for them to stay in contact.
However, given that most bands and acts make the vast majority of their income from touring, the immediate future for Kodaline as a live proposition is challenging to say the least.
"Like with the Napster days, the industry is just going to have to change, and shift and evolve," says Boland. "We've been looking at the subscription model or something along those lines.
"We've been doing the live streams every Friday for free maybe that's something we continue with after quarantine but it's subscription-based access, and maybe it's acoustic versions of the records, special one-off acoustic gigs you can only get if you're part of this new model."
"It's the first of many conversations we're going to have to have," he adds. "An album is just a way to sell tickets these days and has been for a couple of years and if there's no tickets to be sold, the whole business changes."
Such were the immediate challenges facing major label acts like Kodaline, that frontman Steve Garrigan had said they there was talk of postponing the new album due to the pandemic.
"We did talk about that at the start because everything was so unprecedented," says Boland. "There were no rules as what you should do so everyone was making it up as they go along then but the more we got into it, the more the songs started to have a second meaning. It's all quite relevant and we decided that the album needed to come out now more than ever."
On their last album, they worked with Steve Mack, Steve Harris and Johnny McDaid of Snow Patrol but this time out Kodaline decided to go it alone.
"I was a producer before I even joined this band so through the years of making records with incredible people like Steve Mack and Johnny, you kinda realise that they're not that different to us," Boland says.
"The stuff we do in the studio is kinda similar so we just at the stage where we thought we've tried it the other way so why not try it our way?
"And we're very, very happy with the results. We did start the process thinking that these are just the demos but once we sent off the first two tracks to be mixed they came back sounding like singles so we though why don't we just keep doing this?"
Boland was the last person to join Kodaline and as a producer, he's always described himself as the fifth member of the bands he's worked with. "It's quite an old school way of looking at it but you're just there to facilitate and help the artist say what they want to say in the best way possible," he says. "It felt very natural to be a band member and be the producer. That's always been my approach.
"Steve would generally come in with lyrics but with this album a lot of it happened in the room and went up on the big screen and we'll talk it though until it feels right so this album was a very collaborative process. Quite cathartic because everyone got everything off their chests. Everyone is a bit more invested in it now, which is brilliant."
An Irish band releasing a fourth album on a major label is no mean feat in these difficult days for the recorded music industry but Kodaline don't quite feel quite established yet. "I think ambition is what drives every musician," Boland says.
"We wouldn't be doing this if we didn't want to further our careers. I don't think we've ever become complacent. We're obviously happy about where we've gotten to but we always strive to go further and striving for more people to hear us.
"I think with each record we've become more sure of ourselves but you're always trying to push it and change on what you've done before and just see if you can do better."
New tracks like the rumbustious Sometimes will scratch them Lumineers itch (if you have one), while recent single Saving Grace is possibly the most Kodaline song you'll ever heard. However, the band have also written their two best songs ever in the shape of This Evening and Spend it With You.
Both swell with an orchestral beautify after Glen Hansard put them in contact with Bon Iver's string arranger Rob Moose, who has also worked with Jay-Z and Vampire Weekend, and it almost sounds as if Kodaline have entered a new sonic realm.
"I think we've always treated every song so differently that there's never been the this is the Kodaline sound for us," says Boland. "Other people might have a version of it in their heads but for us it's never been a case of this is how we do things so we always start with piano and vocal and go from there and see what the song needs so I think we're always tried new things.
"I think we approached this record more holistically where it's just the four of us shouting in a room at times or just being really quiet. We've tried to make it as communal as possible. It's the four of us standing together and that's our sound."
But do Kodaline ever row? "Do you row with your friends?" Boland asks. "I think it's a natural thing to do and as we've grown up we've just dealt with it better. If someone has a really strong opinion it just causes discussion. Rows always come from a heated emotional place and I think as we've grown up, we know what buttons not to press rather then what buttons to press."
Alan Corr @CorrAlan2

One Day at a Time is out on June 12th