On another busy day on the box, there's Michael McIntyre's Big Night, Alan Carr hosting The Price is Right, documentaries about Ronnie Wood and Eric Clapton, and a look back at Mike Murphy's Home Movies . . .
Pick of the Day
Michael McIntyre's Big Night, 8.15pm, BBC One
The hugely popular Michael McIntyre looks back at some of his favourite moments from his Big Show, including unforgettable Send to Alls from presenter Holly Willoughby and chef Jamie Oliver.
Judge Rinder gets the fright of his life when he's woken in the middle of the night to play the Midnight Gameshow, and relive the moment Gary Barlow surprises the audience by singing along to their karaoke versions of classic Take That songs.
Don't Miss
Alan Carr's Epic Gameshow, 8.30pm, Virgin Media One
The comedian and chat show revives another classic game show with an episode of The Price Is Right, which saw its best days hosted by Leslie Crowther in the 1980s.
Eight members of the studio audience will be invited to `Come on Down' and spin the famous wheel, guess the value of assorted items, and compete in the Epic Showcase for the chance to win a mountain of prizes.
The Best of Mike Murphy's Home Movies, 8.15pm, RTÉ One
A selection of the funniest clips from the RTE archive, including the sheik in the Berkeley Court, shooting the ducks in the park and the Finnish TV reporter.
Presented by Mike Murphy, Twink, Fran Dempsey and John McColgan.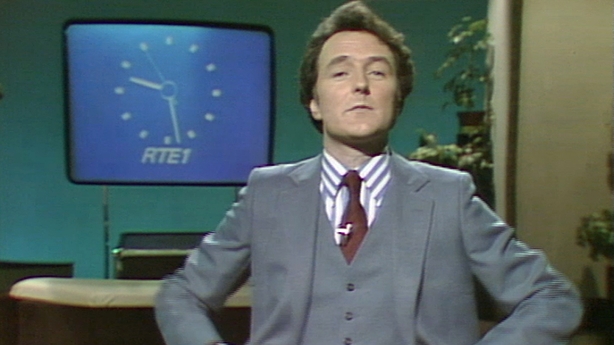 New or Returning Shows
Big Star's Bigger Star, 6.00pm, Virgin Media One
Stephen Mulhern (below) hosts a spin-off version of entertainment show Big Star's Little Star, as parents spill the beans about their famous children.
They talk about their home lives, making heart-warming revelations or telling downright embarrassing stories, and are all hoping to win as much money as possible for their chosen charities.
In the first edition, Emmerdale's Adam Thomas, Saturdays singer Frankie Bridge and stand-up comedian Joel Dommett compete for the £15,000 jackpot.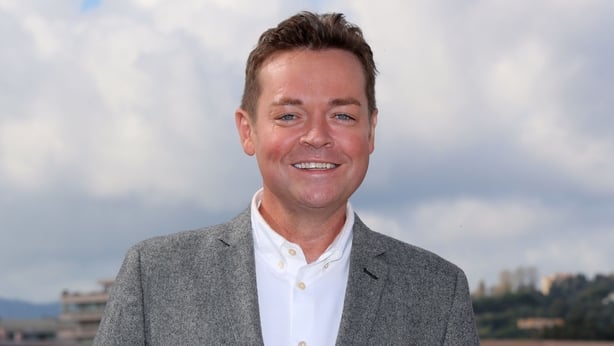 Peter Crouch: Save Our Summer, 9.15pm, BBC One
Peter Crouch, Maya Jama and Alex Horne join forces to save the UK's summer by bringing the biggest names from the worlds of sport, comedy and music back into viewers' lives.
There are special performances from the gardens of some music megastars, celebrity guests and a sporting tournament featuring some of Britain's biggest sport stars.
Eric Clapton: Life in 12 Bars, 9.15pm, BBC Two
Documentary profiling the blues guitarist, narrated by the man himself, as he charts his six decades in the music business. He also talks about what led him to quit a stream of successful bands, from the Yardbirds and John Mayall and the Bluesbreakers to short-lived supergroups Cream and Blind Faith.
Clapton also talks about his battles with drugs and alcohol, his love for George Harrison's wife Pattie Boyd and the tragic loss of his son in an accident.
The documentary also includes archive interviews with BB King, George Harrison and Jimi Hendrix.
Ronnie Wood: Somebody Up There Likes Me, 9.00pm, Sky Documentaries
A look at the life and career of Rolling Stones and former Faces guitarist Ronnie Wood, with contributions from Keith Richards, Mick Jagger and Rod Stewart.
This portrait traces the lives and careers of one of the most important guitarists in rock music, capturing what it means to be such an iconic presence.
Hitsville: the Making of Motown, 10.00pm, Sky Documentaries
Rare performances, interviews and rarely seen footage come together to paint a picture of the history and origins of iconic US record label Motown.
Repeats of the Day
The Rolling Stones Return to Hyde Park - Sweet Summer Sun, 7.45pm, Sky Arts
In July 1969, the Rolling Stones played in front of 200,000 fans for free at the central London park, a landmark gig that came only two days after the death of founding member Brian Jones.
In 2013, having already wowed the crowd at Glastonbury, the veteran band returned to Hyde Park on two consecutive Saturday nights as part of their 50th anniversary celebrations.
Later, there's The Rolling Stones: Sticky Fingers Live at the Fonda Theatre (10.20pm), a 2015 performance by the veteran band in Hollywood, California, performing their 1971 album in its entirety.
David Brophy's Unsung Heroes, 3.05pm, RTÉ One
If you missed this during the week, get the good vibes here as David Brophy forms a brand-new choir made up of family carers to perform an original song co-written with John Spillane at The National Opera House in Wexford.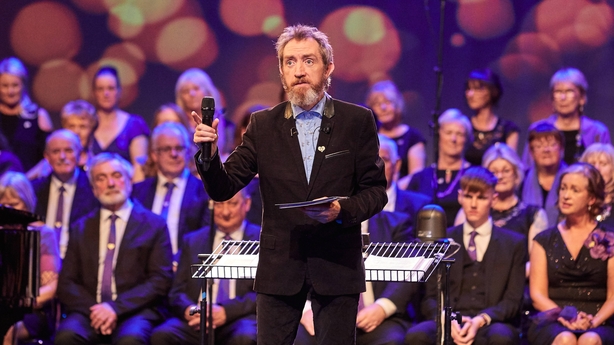 Daytime Film Choices
The Longest Day, 2.00pm, Film4
Richard Burton, Richard Todd, Kenneth More, Sean Connery, John Wayne, Robert Mitchum, and Henry Fonda are among the star-studded cast in this WWII drama.
It's all about chronicling the planning and execution of the Allied landings in Normandy on June 6, 1944, from the differing perspectives of the British, German, French and American forces.
Carousel, 3.20pm, BBC Two
Adaptation of Rodgers and Hammerstein's musical, starring Gordon MacRae, Shirley Jones, Cameron Mitchell, Barbara Ruick and Gene Lockhart.
A criminal struggling to support his pregnant wife dies during a botched armed robbery, but is given the chance to return to life 15 years later to help his family and teach his daughter a valuable lesson.
Life of Pi, 6.55pm, Channel 4
Ang Lee's much-lauded adventure based on Yann Martel's novel, starring Suraj Sharma and Irrfan Khan.
A writer interviews a man about the extraordinary events of his life, who describes his childhood in India, living in the zoo run by his father, and how the family and their animals were forced to relocate to Canada when he was a teenager.
During the sea voyage, the ship sank and he was left adrift in a small boat with a ferocious tiger for company.
Family Flick
Moana, 5.50pm, BBC One
Animated story of adventurous Polynesian girl Moana, who sets out on a sea adventure to discover why her people are confined to the island of Motunui.
During her journey, she meets the once-mighty demigod Maui, who guides her in her quest to become a master wayfinder.
Together they sail across the open ocean on an action-packed voyage, encountering enormous monsters and overcoming impossible odds.
Prime Time Movie Picks
Sully, 9.45pm, RTÉ One
Tom Hanks, Aaron Eckhart and Laura Linney star in this biographical drama directed by Clint Eastwood.
The story centres on US pilot Chesley 'Sully' Sullenberger, whose January 2009 emergency landing of US Airways Flight 1549 on New York's Hudson River caught the imagination of the world.
Mission: Impossible - Ghost Protocol, 9.00pm, E4
All-out action adventure sequel, starring Tom Cruise, Jeremy Renner, Simon Pegg and Paula Patton.
Premiere. Secret agent Ethan Hunt and his team are implicated in a bombing at the Kremlin, forcing the American president to declare them fugitives.
The spies plan to clear their name by abducting the real terrorist, which leads them into a pursuit around the globe. However, Hunt cannot be sure his colleagues are trustworthy.
Miss Peregrine's Home for Peculiar Children, 9.15pm, Channel 4
Tim Burton's fantasy adventure based on the novel by Ransom Riggs, starring Eva Green, Asa Butterfield, Samuel L Jackson and Terence Stamp.
A boy investigates a series of clues left by his grandfather, and comes across a home for children with special powers, that has been concealed from the world using time travel. It falls to the boy to protect the home and its residents from a race of invisible monsters.
Late Late Flick Picks
The Hurt Locker, 11.00pm, BBC One
Powerful, Oscar and BAFTA-winning drama directed by Kathryn Bigelow and starring Jeremy Renner, Anthony Mackie, Brian Geraghty, Christian Camargo, Ralph Fiennes, David Morse, and Guy Pearce.
It follows an Iraq War Explosive Ordnance Disposal team who are targeted by insurgents, and shows their psychological reactions to the stress of combat, which is intolerable to some and addictive to others.
Supersonic, 12.00am, RTÉ 2
Documentary about the early years of the Manchester band who dominated the charts in the mid-1990s.
The film focuses on the relationship between Gallagher brothers Noel and Liam, including their infamous sibling rivalry, and also features rare concert footage.
What We Do in the Shadows, 12.20am, BBC Two
Hugely entertaining horror mockumentary, directed by and starring Jemaine Clement and Taika Waititi, and which spawned a TV show of the same name.
A documentary crew follows the daily lives of four vampires sharing a house in New Zealand as they prepare for an annual gathering of the undead.
A new member of the household introduces the bloodsuckers to modern life, but his failure to follow the laws of their kind brings his flatmates nothing but trouble.
Click here for full TV listings.