Britain's Got Talent judge Amanda Holden has revealed that she had a brief role on EastEnders in the 1990s.
The Daily Mail reports that Holden shared her Albert Square memories with her radio co-presenters Jamie Theakston and Ashley Roberts on their Heart Breakfast Show.
IMDB says Holden played the role of Carmen for five episodes in early 1994.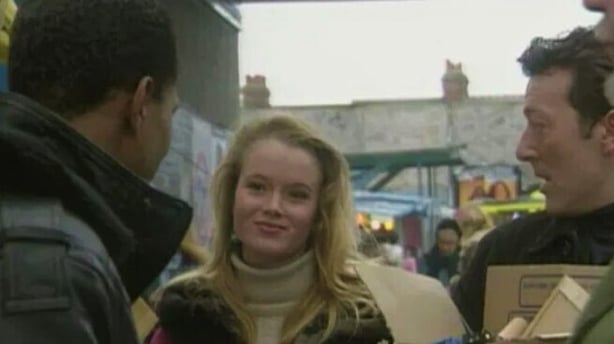 "When I left drama school, EastEnders was one of the first jobs I got," she recounted on-air.
"I had to look after someone's stall for half an hour, which was like four episodes or something."
When co-host Theakston said he did not realise Holden was in EastEnders, she replied: "I was opposite Adam Woodyatt [who plays Ian Beale], your ex-flatmate. That's not true!"
"I looked after a jewellery stall and he had his fruit and veg," Holden continued. "There was a lot of messing around with rude fruit, that's all I'm going to say.
"I had a lot of fun, it was a nice show to do."
EastEnders airs on RTÉ One and BBC One on Mondays and Tuesdays.
For more on the soaps, click here.