On an extremely busy day on the box, there's a documentary celebrating the 80th birthday Tom Jones, The Zoo, Celebrity Gogglebox and Queer Eye all return, The Last Leg comes to an end, while Love/Hate and The IT Crowd get the re-run treatment. . .
Pick of the Day
Tom Jones at 80, 9.00pm, BBC Four
Welsh warbler Tom Jones seems to have been around forever, which would mean that it's taken him a longer time than normal to notch up 80 years.
In tribute to his longevity, this is a celebration of the singer's life and times, looking back over an incredible 60 years and counting in showbusiness.
This archive-based journey traverses Tom's career via some of his greatest songs and performances - from Delilah and It's Not Unusual (probably the greatest record ever made that runs for less than two minutes) to The Green, Green Grass of Home and Kiss.
Additional context to the veteran performer's incredible longevity is provided through rarely seen footage and interviews with the man himself.
Followed at 10.00pm by Tom Jones' 1950s: The Decade That Made Me, where Jones fronts the first of four retrospective documentaries in which celebrated musicians look back at the decades that defined them.
Here's an absolute cracker from 1967, I'll Never Fall in Love Again:
Don't Miss
The Zoo, 8.30pm, RTÉ One
In this opening episode, there is excitement in the air at the Gorilla Rainforest area, when the zookeepers discover that one of the apes may be pregnant.
The animal care team makes some improvements to the meerkat habitat, and vets are called in to the South American House to treat a two-toed sloth.
Pat Kenny's Big Interview: Taoiseach Leo Varadkar, 9.00pm, Virgin Media One
In a late change to the schedule, veteran broadcaster Pat Kenny talks to acting Taoiseach, Leo Varadkar. The latest season of Vera will begin on another date.
New or Returning Shows
Celebrity Gogglebox, 9.00pm, Channel 4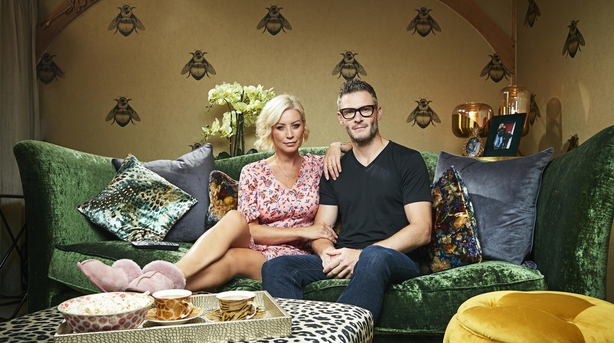 A cast of well-known faces offers sharp, insightful, funny and sometimes emotional critiques of popular and topical TV shows, sparking debate and giving viewers the chance to share those `we said that' moments.
This episode features Denise Van Outen and her partner Eddie (above), Nick Grimshaw and his niece Liv, Joe Swash and Stacey Solomon, Zoe Ball and her son Woody Cook, Nicola Adams and her partner Ella, and Harry Redknapp and his wife Sandra.
Kenny, 7.00pm, Sky Documentaries
Documentary about the life of legendary former Liverpool player and manager Kenny Dalglish, who also played for Celtic and managed Blackburn Rovers.
The film is an intimate and revealing portrait of the Scotsman, known at Anfield as `King Kenny' due to his many achievements with the club, and features Dalglish, his wife Marina, Alex Ferguson, John Barnes, Alan Hansen and Dalglish's children Paul and Kelly.
Tiger Woods: Back, 9.00pm, Sky Documentaries
Film following the golfer during the 2017-18 season, as he underwent life-threatening surgery on his back and secured his first PGA TOUR win in five years.
New to Download
Queer Eye, Netflix
As season five begins, the Fab Five head to historic Philadelphia to make over a new cast of everyday heroes, from a hardworking DJ to a struggling dog groomer.
13 Reasons Why, Netflix
In the final season, Liberty High School's Senior Class prepares for graduation.
But before they can say goodbye, the crew of friends will have to band together one last time to keep a dangerous secret buried, try to make peace with the past four years, and face final, heartbreaking choices that might alter their lives forever.
Maleficent: Mistress of Evil, Sky Cinema & NOW TV
The years have been kind to fairy Maleficent and goddaughter Aurora. Their relationship, born of heartbreak, revenge and ultimately love, has flourished.
Yet the hatred between humanity and the fairies still exists.
As Aurora prepare to wed Prince Phillip in a wedding that should unite the two worlds, and unexpected encounter forces the two onto opposite sides of a looming war – testing their loyalties and leading them to question if they can truly ever be family.
The Last Days of American Crime, Netflix
As a final response to terrorism and crime, the US government plans to broadcast a signal making it impossible for anyone to knowingly commit unlawful acts.
So a career criminal who was never able to hit the big score, teams up with famous gangster progeny and a black market hacker to commit the heist of the century and the last crime in American history before the signal goes off.
El Presidente, Amazon Prime Video
This eight-part drama tells the story of Sergio Jadue, and his unexpected journey from small-time club team president to the head of the Chilean FA.
During his time as President, Jadue was involved in a $150m bribery conspiracy, which also involved Julio Grondona - the head of the Argentine football association - and eventually became an FBI informant.
Dear . . . , Apple TV+
This 10-episode documentary series features biographies of several iconic figures in society by using letters written by those whose lives have been changed through their work.
The participants include Oprah Winfrey, Gloria Steinem, Spike Lee, Lin-Manuel Miranda, Yara Shahidi, Stevie Wonder, Aly Raisman, Misty Copeland, and Big Bird.
Ending Today
The Last Leg: Locked Down Under, 10.00pm, Channel 4
Taking viewers on a global tour across hemispheres, from Melbourne to London and the West Yorkshire town of Huddersfield, an audience joins hosts Adam Hills, Josh Widdicombe and Alex Brooker in their respective homes for their comic review of current events.
This week's guests include Harry Hill (below) and Lorraine Kelly, plus music from the Horne Section.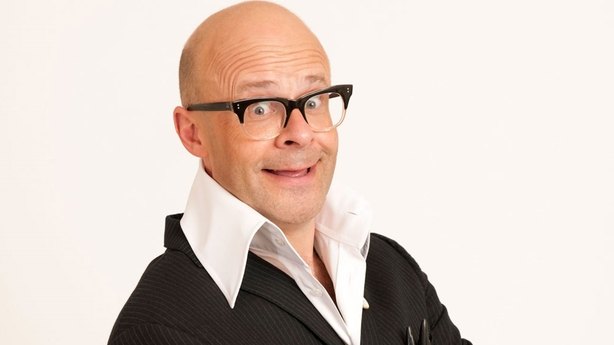 Repeats of the Day
Brendan Grace - A Late Late Show Tribute, 9.35pm, RTÉ One
Ryan Tubridy looks back on the life and times of the comedian and singer, who died last July. Featuring clips of Brendan's appearances on the programme over the years with former hosts Gay Byrne and Pat Kenny.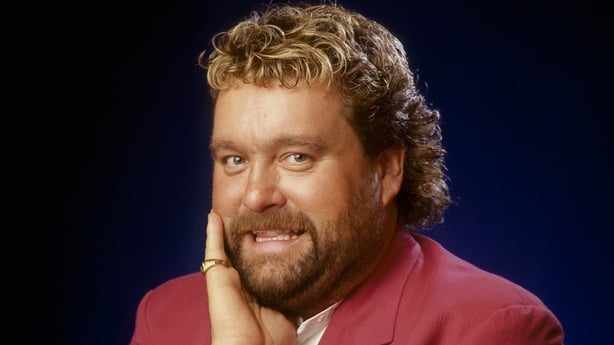 The IT Crowd, 11.00pm, Channel 4
First episode of Graham Linehan's comedy, starring Chris O'Dowd, Katherine Parkinson and Richard Ayoade.
The arrival of a `relationship manager' causes ructions among the staff in an IT department - especially when they discover she knows nothing about computers.
Love/Hate, 10.50pm, RTÉ One
Here's a re-run gf the celebrated gangland drama, starring Robert Sheehan and Aidan Gillen.
Criminal Darren Treacy risks a return to Dublin for a weekend to celebrate his brother's release from prison, having fled to Spain after a gun was found at his house.
A tragic event then forces him to stay longer than planned - and he soon finds himself being drawn back into old conflicts.
Daytime Film Choices
Julie & Julia, 4.25pm, Sony Movies
Biopic telling the stories of revolutionary 1960s American chef Julia Child and modern-day housewife Julie Powell, who vows to master her heroine's most famous recipes in one year and maintain a blog about her experiences.
Starring Meryl Streep, Amy Adams, Stanley Tucci, Chris Messina, Linda Emond and Helen Carey.
Prime Time Movie Pick
Sneakers, 9.00pm, Sky Witness
Old school caper movie, starring Robert Redford, Ben Kingsley, Dan Aykroyd, River Phoenix, Sidney Poitier, Mary McDonnell and David Strathairn.
Security experts are blackmailed into stealing a sophisticated computer hacking device from its inventor.
After the mission, they discover they have stolen something very dangerous and placed it in the wrong hands - so plot to steal it back.
Late Late Flick Picks
Muscle Shoals, 11.10pm, Sky Arts
A look inside the acclaimed music hub, located alongside the Tennessee River. The studio's output has helped to create some of the most important and resonant songs of all time.
Founder Rick Hall overcame poverty and tragedy and brought black and white musicians together in Alabama's cauldron of racial hostility to create music for the generations.
Contributors include Greg Allman, Clarence Carter, Mick Jagger, Etta James, Alicia Keys, Keith Richards and Percy Sledge.
I Give It a Year, 11.25pm, BBC One
Enjoyable romantic comedy, with a superb cast that includes Rose Byrne, Rafe Spall, Anna Faris, Simon Baker, Stephen Merchant, Minnie Driver and Olivia Colman.
A couple marry after a whirlwind romance, but family and friends have doubts about the relationship. As their first anniversary approaches, they both begin to wonder if they are right for each other, especially when faced with more appealing alternative partners.
Click here for full TV listings