How to Get Away With Murder returns for the last time, there's a 60th birthday bash for Bradley Walsh, documentary series Ambulance returns, Dating Amber lands on Amazon Prime, and controversial Jane Austen adaptation Sanditon comes to RTÉ One . . .
Pick of the Day
How to Get Away With Murder, 10.00pm, Sky Witness & NOW TV
The sixth and final season of Shonda Rhimes' daft-but-irresistable legal drama, starring Viola Davis as Annalise Keating, a criminal defence lawyer and professor who's a magnet for murders.
As the final reckoning begins, Annalise struggles with the toll that Laurel and Christopher's disappearance has taken on everyone.
Oliver, Frank and Bonnie disagree on the possible reasons behind Laurel's disappearance, and Tegan handles the aftermath of Emmett's apparent poisoning.
Don't Miss
Britain's Best Parent? 8.00pm, Channel 4
Anita Rani hosts as families with differing parenting styles - the common denominator being that they're all extreme - compete against one another.
Those taking part in this episode include Hannah, who takes a parent-centric approach to bringing up her son, believing that putting parents' needs first will ultimately teach children to become independent and prepare them for adult life.
Also competing are Mia and Adam (below), whose attachment parenting ethos means they prioritise the needs and desires of their daughter and son over their own.
Completing this week's loopy line-up are Nicky and David, who champion a strict parenting style over their three children.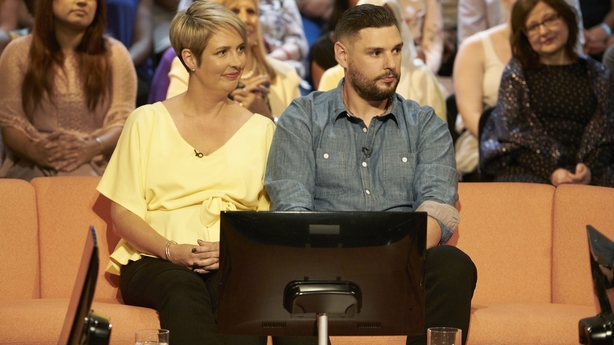 New or Returning Shows
Bradley Walsh: Happy 60th Birthday, 9.00pm, Virgin Media One
In honour of his 60th birthday, this special programme celebrates the career of Bradley Walsh, from stand-up comedy and presenting, to quiz shows and acting.
As well as forgotten gems from the telly archives, his 1980s' fashion choices and hairstyles, viewers will also get to relive those moments of TV gold that have turned him into one of the UK's top TV stars.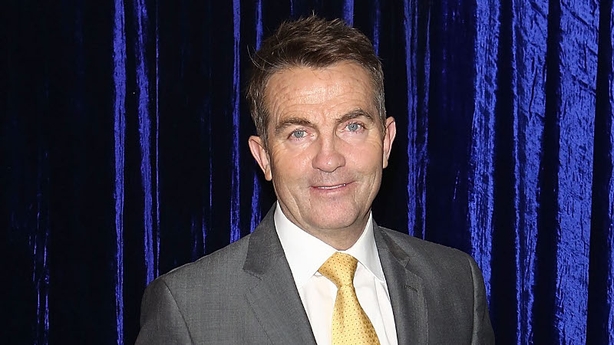 Ambulance, 9.00pm, BBC One
Filmed in Spring 2019, this latest run of the Beeb's gripping paramedic documentary series returns, following ambulance teams attending to the 1.4 million people of Merseyside on St Patrick's Day weekend.
Narrated by Christopher Ecclestone.
Sanditon, 11.10pm, RTÉ One
This contentious (for Jane Austen fans) historical drama was adapted by Andrew Davies from an unfinished manuscript by Jane Austen and stars Rose Williams and Theo James.
Set during the Regency era, the plot follows a young and naive heroine as she navigates the new seaside resort of Sanditon.
A chance accident brings Charlotte Heywood to Sanditon, a seaside resort on the cusp of dramatic change.
Spirited and unconventional, Charlotte is initially keen to experience everything the town has to offer, but is then shocked by its scheming and ambitious inhabitants, and intrigued by the secrets they share.
I Am Steve McQueen, 7.00pm, Sky Documentaries
As the title implies, this documentary looks at the life and career of the American actor, who starred in movies such as The Thomas Crown Affair, The Getaway, Papillon, The Magnificent Seven, The Great Escape and The Towering Inferno.
Featuring contributions by his son Chad, grandson Steven and granddaughter Molly, as well as ex-wives Neile Adams McQueen and Ali MacGraw and widow Barbara Minty McQueen.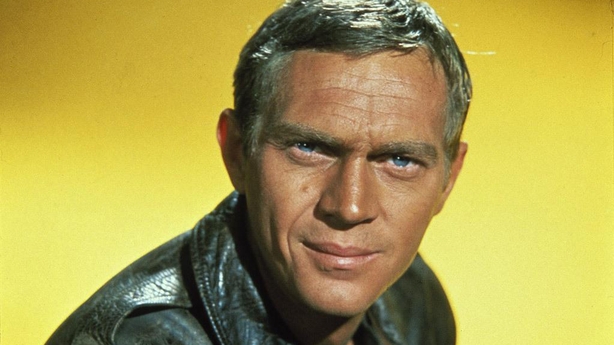 After Truth: Disinformation and the Cost of Fake News, 9.00pm, Sky Documentaries
The ongoing threat caused by the phenomenon of `fake news', focusing on the real-life consequences that disinformation, conspiracy theories and false news stories have.
Great Film Composers: The Music of the Movies, 8.00pm, Sky Arts
Documentary charting the evolution of the movie soundtrack, beginning with the silent era when pianists would be employed to ad lib music to the on-screen exploits.
New to Download
Dating Amber, Amazon Prime Video
David Freyne's coming-of-age movie is set-in Ireland during the 1990's, and it follows Eddie (Fionn O'Shea) and Amber (Lola Petticrew) when they decide to stage a relationship in order to stop everyone speculating about their sexuality.
Eddie is keen to follow his Dad into the military, while Amber dreams of moving to the liberal hub of London. However, their 'ideal' arrangement begins to fall apart, forcing Eddie deeper into denial as Amber realises that a perilous future awaits her best friend unless she intervenes.
M'entends-tu? Netflix
Three friends in a low-income neighbourhood find humour and hope in their lives as they grapple with bad boyfriends and their dysfunctional families.
Ending Today
Killing Eve, 10.15pm, RTÉ One
The rambling, pastiche-like third season finally comes to an end.
Konstantin makes a break for it, while Eve and Villanelle try to work out what the future may hold for them - together or apart.
Repeat of the Day
What's the Matter With Tony Slattery? 12.30am, BBC Two
Saw this first time around and it's a grim but fascinating watch.
Tony Slattery (below) was one of the most gifted TV comedians of the late 1980s and early 1990s, only to disappear from screens in 1996 after rumours of a massive breakdown.
Although depression was diagnosed, he and his partner Mark Hutchinson are convinced he may have bipolar disorder, so Tony wants to have his mental health reassessed.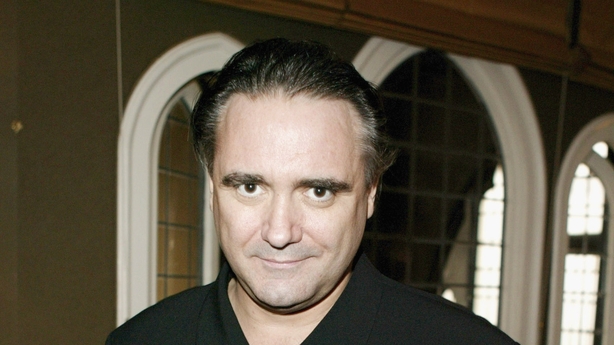 Daytime Film Choices
Anastasia, 2.25pm, Film4
Historical drama, starring an Oscar-winning Ingrid Bergman, and Yul Brynner.
In 1920s Paris, exiled Russians claim they have found the daughter of the last Tsar, who was originally believed to have been killed with the rest of her family.
She's then taken into the care of a General and groomed until she can convince Anastasia's cousin Prince Paul that she is genuinely the tsarina and inherit a fortune.
Don't Tell Mom the Babysitter's Dead, 2.00pm, Sky Atlantic
So-so Home Alone-like comedy, with Christina Applegate, Joanna Cassidy, John Getz and David Duchovny.
Five youngsters are free to enjoy the summer of a lifetime thanks to the sudden death of the elderly woman hired to take care of them while their mother is on holiday.
Before long the eldest daughter is shooting up the career ladder to provide for her siblings, while her surly brother becomes surprisingly houseproud.
Despicable Me 2, 5.00pm, Sky Cinema Hits
Fun animated comedy sequel, with the voices of Steve Carell and Kristen Wiig.
A reformed criminal mastermind who has abandoned his wicked ways for a life of fatherhood and jam-making helps a secret agent to bring one of his fellow evil geniuses to justice.
The villain in question has stolen a dangerous experimental serum with the power to turn harmless animals into ravening monsters.
Prime Time Movie Picks
The Rebel, 7.20m, Talking Pictures TV
More notable for its historical value than comedic content, Tony Hancock's film debut also stars George Sanders, Dennis Price and John Le Mesurier.
A bored office clerk gives up his dull routine to pursue a career as an artist. He moves to Paris in search of inspiration for his masterpiece, but finds critical acclaim escapes him - until an accidental mix-up results in him getting the credit for another painter's work.
Alien Code, 9.00pm, Syfy
Cheap as chips sci-fi thriller starring Kyle Gallner and Aaron Behr.
Cryptographer Alex Jacobs deciphers a message found in a satellite, and is soon stalked by government agents and what he believes may be extra-terrestrial creatures.
Late Late Flick Picks
Professor Marston and the Wonder Women, 11.10pm, Film4
Biopic telling the story of psychologist William Moulton Marston, and his relationship with his wife and their mistress who would inspire the creation of Wonder Woman, starring Luke Evans, Rebecca Hall and Bella Heathcote.
Ant-Man, 11.15pm, Sky CinemaSelect
Superior superhero adventure, starring Paul Rudd, Michael Douglas and Evangeline Lilly.
A thief attempting to go straight is recruited by a scientist, who provides him with a suit that gives him the power to shrink.
He must use his new skills to carry out a special mission - helping the inventor to steal back his miniaturisation technology from a ruthless businessman who intends to turn it into a deadly weapon.
All Quiet on the Western Front, 12.30am, TCM
Outstanding anti-war drama based on Erich Maria Remarque's novel, starring Lew Ayres, Louis Wolheim and John Wray.
A group of German teenagers volunteers for action during the First World War, but its members find the reality of battle is more terrible than their darkest imaginings.
Click here for full TV listings