Dublin singer Barry McCormack has released the new video for his "accidentally prescient" song Do Not Abandon Hope. We asked the former Jubilee Allstars member and chronicler of all things Dublin the BIG questions...
Tell us three things about yourself
"I'm a singer-songwriter from Dublin. I was in a band called Jubilee Allstars and have released seven solo albums on my own label, Hag's Head, since leaving the band. "My latest album Mean Time came out late last year; it deals with themes of societal meltdown, conspiracy theory hysteria, pandemic and paranoia."

How would you describe your music?
"Storytelling with hooks."

Who are your musical inspirations?
"The usual suspects for a songwriter interested in storytelling: Cohen, Dylan, Waits, John Prine, Warren Zevon, etc."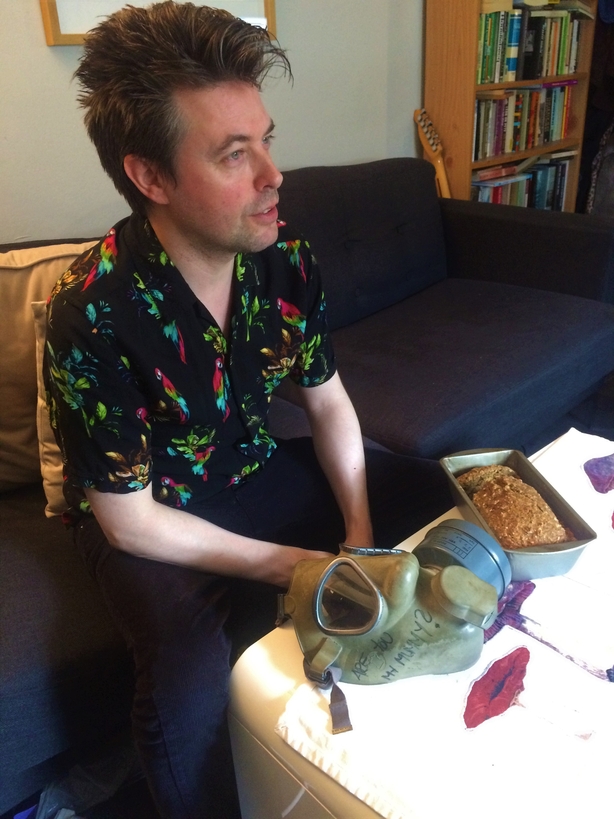 How are you occupying yourself during the coronavirus lockdown?
"I've spent the last few weeks making a video for a song from Mean Time, called Do Not Abandon Hope, which starts out as a song about a family watching the Turkish coup of 2016 on the telly and ends with a reporter dressed in a hazmat suit 'warning us about the superflu' that begins with 'a ticklish cough', so it's very topical.
"I made the video in my flat using a gas mask and some moody lighting and footage I filmed in a pre-pandemic New York. My friend Colm McCarthy edited it. Once the initial shock of the whole lockdown thing had worn off I started writing loads of songs for a new album, so that's taken priority over doing any online gigs, but I'm hoping to do one in the next while."


What's your favourite song right now?
"A friend of mine just turned me on to Lake Marie by John Prine; it's a beautiful song about murder, marital breakdown and barbecuing Italian sausages."

Favourite lyric of all time?
"At the moment - 'It's coming like the tidal flood beneath the lunar sway imperial, mysterious in amorous array Democracy is coming to the U.S.A' Democracy by Leonard Cohen

If you could only listen to one song for the rest of your life what would it be?
"Alice Coltrane - Journey in Satchidanada."

Where can people find your music/more information?
www.barrymccormack.com
www.facebook.com/McCormackBarry
barrymccormack.bandcamp.com