David Brophy's Unsung Heroes sees Wexford-based carers forming a choir, there's a Dispatches special looking at Britain's Coronavirus Catastrophe, and it's cheerio to Code 404 and Mike Judge Presents: Tales from the Tour Bus . . .
Pick of the Day
David Brophy's Unsung Heroes, 9.35pm, RTÉ One
Ireland's world-renowned concert orchestra conductor and choirmaster David Brophy is back with a new and inspirational documentary series.
Following on from the success of The High Hopes Choir and The Choir of Ages, Brophy has formed a brand new choir based in Wexford made up of family carers.
As well as getting them into shape a choir, he leads them to another level to perform an original song co-written with John Spillane (below) at The National Opera House in Wexford.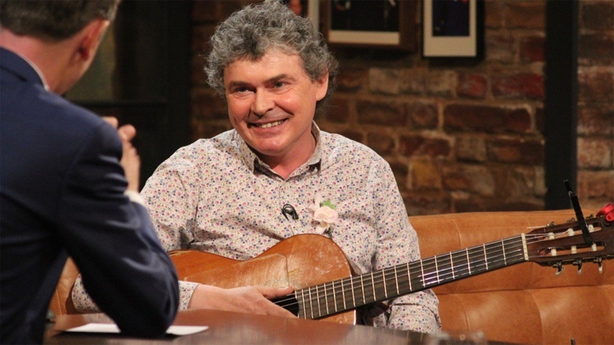 The two-part series, which was filmed over the course of six months, will see the choir go from a group of novices to a polished, confident and capable choir.
"Everyone in the choir has their own story and its about bringing all of those people together to share their individual stories in a collective way where they can then sing afterwards and express what hits them the most about their situation," Brophy said.
"After ten minutes everyone lets their guard down and everyone becomes themselves. It's a very honest and comfortable space that helps people tap into their true selves."
Don't Miss
Dispatches: Britain's Coronavirus Catastrophe - Did the Government Get it Wrong? 9.00pm, Channel 4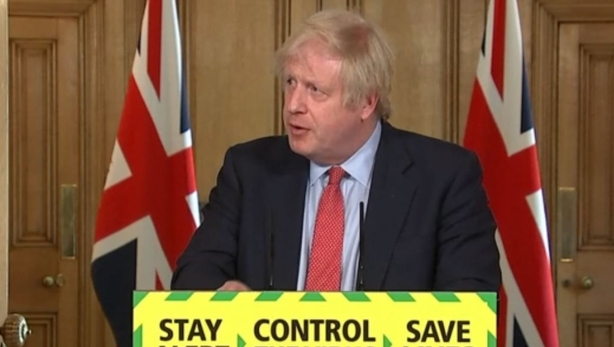 This Dispatches special examines the British government's approach to dealing with the ongoing coronavirus pandemic.
With Britain's confirmed death rate from coronavirus now one of the highest in the world, and the Government's strategy to get the economy restarted and prevent a second spike still developing, Dispatches reporter Antony Barnett asks questions that may shed a light on how to beat the virus in the future.
With the input of people at the heart of events, Barnett investigates the eight astonishing weeks that saw the UK move into lockdown, and reveals the key decisions and moments that led to the UK shutting down and that have determined what has happened since.
Highland Road Rescue: Our Lives, 7.30pm, BBC One
Here's a little life-affirming gem: an intimate portrait of a family-run roadside recovery business in the Scottish Highlands, as they rescue stranded motorists on some of the most remote roads in Britain.
New or Returning Shows
Cardinal: Until the Night, 9.00pm, BBC Two
The Canadian crime thriller returns for a new run of double episodes.
Cardinal and Delorme are called in to deal with a missing person report. The husband of a local politician has failed to return home, and she senses something must be terribly wrong.
Africa's Wild Horizons - Vrederfort Dome, 9.00pm, Sky Nature & NOW TV
This episode takes a look at the Vredefort Crater in South Africa and all the life it supports.
It's the largest verified impact crater on Earth - it was more than 300km wide when it was first formed and what remains is still pretty huge, and has a really diverse environment.
From rocky outcrops to grassland, the wetlands to the mighty rivers, each habitat within the crater offers a home to a whole host of different creatures.
New to Download
Spelling the Dream, Netflix
Following four hopeful competitors' journeys, this documentary explores the trend of Indian Americans ruling the Scripps National Spelling Bee since 1999.
Ending Today
Code 404, 10.00pm, Sky One & NOW TV
Part-man, part-AI cop, DI John Major is finally living up to the hype in the season one finale of this original Sky comedy.
His partner, DI Carver and ex-wife Kelly come clean about their relationship. And, as the team lie in wait for The Juggler at the waste ground, Major reveals his feelings to Carver at the worst possible moment.
There's a dramatic showdown, but when the dust settles, and Major's future appears to be safe there are questions to be asked.
Mike Judge Presents: Tales from the Tour Bus, 9.35pm, Sky Comedy & NOW TV
In the last show of what's been a very entertaining second season, this episode zooms in on the mystery and myth behind Betty Davis, the Queen of Funk.
Davis is a fascinating artist. Her uninhibited sexuality, raunchy stage presence and suggestive lyrics made her brand of funk unforgettable - but she disappeared from the music scene after being boycotted by religious groups, black political leaders and the NAACP.
So, what's the lowdown on the performer who should have been far more successful than she actually was?
An Bhoirinn, 9.30pm, TG4
In the final episode it's winter on The Burren , which rewards close attention and captivates every passing season.
Today David Krause is out and harvesting mussels. With his trawler tied up in Kinvara, no matter what the weather throws at him, this work has to be done.
Also tonight: Meitheal na mBan, a fundraiser by TG4 to raise money for Women's Aid, continues on their YouTube channel at 9.30pm.
Repeats of the Day
SAS: Rogue Warriors, 9.00pm, BBC Four
Ben Macintyre uses the SAS archives to examine the history of the British Army special forces unit combining documents, unseen footage and interviews with founding members to tell its remarkable story.
In the first episode, he looks at its formation in the north African desert in 1941, when eccentric young British army officer David Archibald Stirling had a vision for a new kind of war in which the enemy was attacked from behind their own lines.
The History of Comedy, 9.00pm, Sky Arts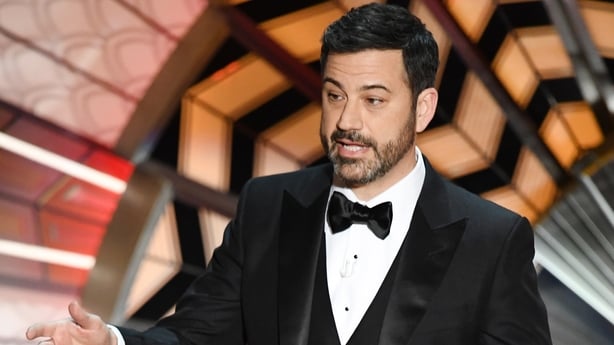 This week's episode looks at the evolution of topical humour, from the rise of the monologue to the `fake news' shows of today.
With contributions from the likes of Jimmy Kimmel (above), Craig Ferguson and Kathy Griffin.
Daytime Film Choices
Carmen Jones, 2.50pm, BBC Two
Chill out the afternoon with director Otto Preminger's romantic musical drama, which Oscar Hammerstein based on Bizet's opera Carmen with modernised lyrics and set in the Deep South during the Second World War.
Dorothy Dandridge, Harry Belafonte, Olga James and Pearl Bailey star in the story of a sultry female military worker who attracts admiring glances from her male colleagues, but she has her eye on an engaged pilot.
The Man from Laramie, 2.55pm, Film4
Anthony Mann's Western - yet another classic of the genre - starring James Stewart, Arthur Kennedy, Donald Crisp and Cathy O'Donnell.
A cavalry officer determines to avenge the death of his brother, but rather than target the Apaches who killed him, he vows to go after the gang who supplied them with their weapons - leading to conflict with the sadistic son of an elderly rancher.
Herbie Goes Bananas, 3.50pm, Sky CinemaDisney
Treat the five-year-old inside you with the fourth part of the Disney series about the eponymous car with a mind of its own, starring Cloris Leachman, Charles Martin Smith and Joaquin Garay.
The heroic Volkswagen Beetle travels to South America to compete in a rally. Separated from his latest owners, he teams up with a young pickpocket to run a taxi service, and together they uncover a smuggling ring.
Prime Time Movie Picks
Enough Said, 7.10pm, Film4
Wonderful romantic dramedy, with James Gandolfini (in one of his final roles) and Julia Louis-Dreyfus working cine-magic together, ably supported by Catherine Keener and Toni Collette.
A masseuse anxious about her daughter leaving home finds romance with a man also coming to terms with an empty nest.
She later befriends a bitter divorced client, who turns out to be her new partner's ex-wife.
Rocketman, 9.00pm, Sky Cinema Hits
This Golden Globe-winning biopic, starring Taron Egerton, Jamie Bell and Richard Madden, is no masterpiece - but it is great fun.
Elton John enters an addiction rehabilitation session, and recounts his life in a flashback, covering his days as young Reginald Dwight growing up in 1950s Britain.
He takes piano lessons, makes his way into the Royal Academy of Music, and hones his craft in local pubs before becoming one of the world's biggest pop stars.
The Game, 9.40pm, Sky Atlantic
David Fincher's gripping thriller, starring Michael Douglas, Sean Penn, Deborah Kara Unger and Peter Donat.
A selfish investment banker is given an unusual birthday present by his free-spirited younger brother.
He is enrolled in a mysterious game, the nature of which is never revealed - and as he tries to fathom the rules, his life rapidly begins to unravel in explosive fashion.
Late Late Flick Picks
Sorry to Bother You, 11.00pm, Sky Cinema Comedy
Inventive and entertaining satire from director/writer Boots Riley, starring Lakeith Stanfield, Tessa Thompson and Danny Glover.
In an alternate version of present-day Oakland, California, impoverished African American telemarketer Cassius Green finds himself in a bizarre universe after he discovers a magical key that leads to material glory.
Sudden Impact, 11.40pm, TCM
Crime thriller sequel, directed by and starring Clint Eastwood. With Sondra Locke, Pat Hingle and Bradford Dillman.
Maverick detective `Dirty' Harry Callahan is sent to investigate a killing in a small town when his superiors tire of his no-holds barred approach to law enforcement.
The case takes an unexpected turn with the discovery that the killer is a woman seeking revenge on the men who raped her and her sister 10 years previously.
The Love Witch, 1.20am, Film4
Do yourself a favour by catching this near-perfect pastiche of those 1960s' horror movies, starring Samantha Robinson, with Laura Waddell, Gian Keys, Robert Seeley and Jennifer Ingrum.
Written, edited, directed, produced, and scored by Anna Biller, it's about modern-day witch Elaine Parks, who is starting a new life in the small town of Arcata, where she aims to use potions, concoctions and spells to enchant her perfect man.
Click here for full TV listings