He's already released three albums and now industrious Dublin singer-songwriter Eoin Glackin has announced his new single, Before The Rain. We asked him the BIG questions . . .
Glackin had already been working on a new set of songs before lockdown and his latest track is the first of his latest offerings, and he says it's "a story of trying to find your way through the haze, that has taken on new meaning these past few months."
We need your consent to load this YouTube contentWe use YouTube to manage extra content that can set cookies on your device and collect data about your activity. Please review their details and accept them to load the content.Manage Preferences
Speaking about the video for the song, the singer says, "it was shot on the Malahide Road, just 30 seconds from my home in Donnycarney. I was out for a walk with my partner and was commenting how eerily quiet the usually manic, main road was. I thought it would fit the story of the song and say something about the time we are in now."
Tell us three things about yourself?
I've just taken back up trying to beat Crash Bandicoot 1, no success yet. I'm a huge Trekkie. I'm studying journalism in TU Dublin - another steady trade.
How would you describe your music?
The new stuff is a fairly raw, mostly one-man-band sound. A lot of blues, folk and rock influences.
Who are your musical inspirations?
People like Leonard Cohen, Gillian Welch, Christy Moore. I love storytellers. I've been listening to a lot of The Black Keys and old blues guys like Mississippi John Hurt, lately.
How are you occupying yourself during lockdown?
I can't get my head around how long its been already. I've been reading and writing quite a bit. Just playing the guitar has been a great comfort, more than ever. Cooking has become quite the event. Plenty of movies and Star Trek. A lot of aimless pottering about.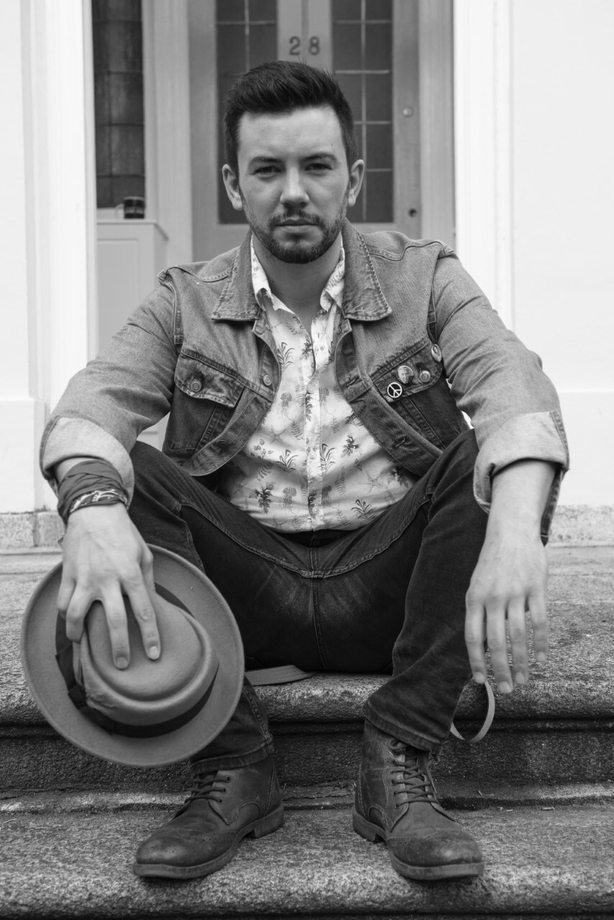 What's your favourite song right now?
You Got to Walk that Lonesome Valley by Mississippi John Hurt.
Favourite lyric of all time?
"There is a crack in everything, that's how the light gets in" - Anthem, Leonard Cohen
If you could only listen to one song for the rest of your life what would it be?
Joxer Goes to Stuttgart by Christy Moore.
Where can people find your music/more information?
Look me up on Spotify and all the usual places. I just released a new video for Before the Rain that you can find on my YouTube or EoinGlackin.com.