All seven seasons of Buffy the Vampire Slayer land on All4, there's a Panorama special on New York City's coronavirus woes, and Normal People comes to a close on BBC One . . .
Pick of the Day
Buffy the Vampire Slayer, All4
All seven seasons of the critically-acclaimed and all-round brilliant Buffy will be available on Channel 4's streaming service from today.
Buffy The Vampire Slayer ran from 1997 to 2003 and sees Buffy Summers (Sarah Michelle Gellar) attempting to live a normal teenage life at Sunnydale High School, despite her butt-kicking, extra-curricular activities.
Guided by her Watcher, Giles (Anthony Head) and helped by friends Willow (Alyson Hannigan) and Xander (Nicholas Brendon), Buffy embraces her responsibilities and destiny as a hunter of vampires and demons - making her The Slayer.
Created by Joss Whedon (The Avengers/Firefly), Buffy has gone on to become a global cult-hit, loved across the world.
And if you'd rather watch Buffy in the traditional way, it kicks off nightly on E4 from 11.00pm tonight.
Don't Miss
Coronavirus: Destination New York, 7.35pm, BBC One
Panorama reports from New York, asking why more than 16,000 people have died of coronavirus in a city with some of the best health care in the world.
Reporter Hilary Andersson travels from her home in Vermont to the dark heart of America's coronavirus crisis, New York City.
Meeting despairing doctors, health workers and community activists, she asks why more than 16,000 people have died in a city with some of the best health care in the world.
Donald Trump insists his own handling of the pandemic saved thousands of lives despite initially hoping it would simply go away of its own accord.
But the city's leaders face criticism too. Joining food queues in the Bronx, Hilary discovers how the city's poorest have suffered the most.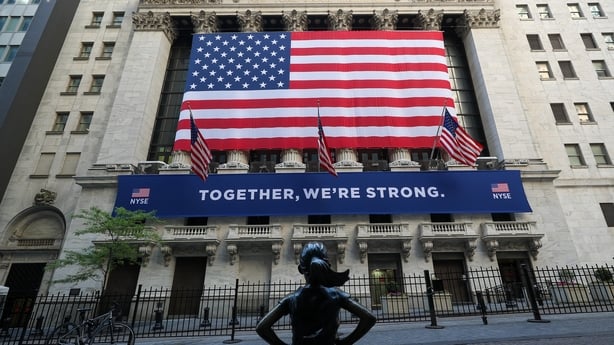 New or Returning Shows
Hitched at Home: Our Lockdown Wedding, 9.00pm, Channel 4
Across the UK, more than 60,000 couples have seen their wedding plans dashed by the Covid-19 pandemic.
As lockdown keeps loved ones apart, Fred Sirieix from First Dates gives London couple Patrick and Louise a surprise chance to get hitched in an audacious virtual celebration, with their whole wedding party watching.
With only two weeks to pull it off, Fred works around the clock to make their day as perfect as possible, dipping into his book of contacts from the worlds of celebrity and hospitality.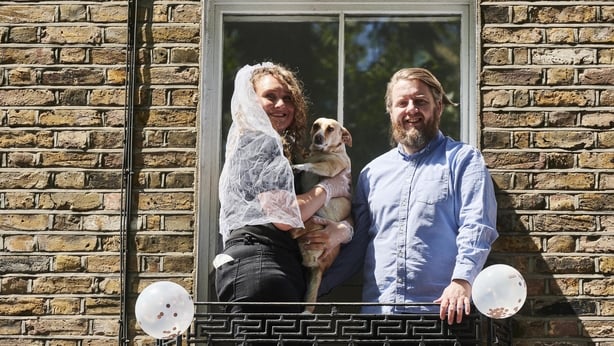 Comedians: Home Alone, 10.00pm, BBC Two
A quick-fire comedy sketch show featuring a whole host of the UK's favourite comedians, isolated at home.
In tonight's opening episode, Bob Mortimer's Train Guy comes to life in an animation, Michael Spicer takes on Priti Patel in the viral sensation Room Next Door, and married comedians Rachel Parris and Marcus Brigstocke perform a sensational lip sync battle.
Also starring Kerry Godliman, Rhys James and some extraordinary cats.
The Plastic Nile, 9.00pm, Sky Documentaries
Alex Crawford presents an investigation into the knock-on effects of single use-plastic for the wildlife and millions of people who rely on the river in Egypt for their survival.
New to Download
Anthony Bourdain: Parts Unknown, Netflix
The Emmy Award-winning CNN show, starring the late chef and food critic Anthony Bourdain, returns to Netflix.
All 12 seasons are available, which follow Bourdain as he explores the culture and cuisine of lesser-known locations around the world.
Anthony Bourdain: Parts Unknown originally launched on CNN in 2013 and ran until 2018, the year of Bourdain's death. It won 12 Emmys and a Peabody Award.
Across 104 episodes, Bourdain visited locations including Bhutan, Myanmar and Morocco to meet with local chefs and sample the cuisine.
Ending Today
Normal People, 9.05pm, BBC One
As the Sally Rooney adaptation concludes, in Sligo, Marianne and Connell try to navigate friendship. A fight between Marianne and Alan causes a rift with her family.
Later, in their final year in Trinity, Marianne and Connell are back together, but whether their relationship will endure after they graduate is uncertain.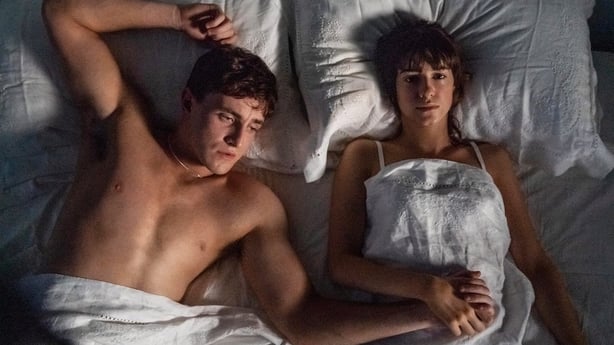 Monkman & Seagull's Genius Adventures, 9.00pm, BBC Two
Eric Monkman and Bobby Seagull conclude their exploration their favourite inventions and scientific breakthroughs, beginning at Crossness Pumping Station in south-east London, which was part of the redevelopment of London's sewerage system.
They then head to London Zoo, where they get their hands on a first edition of Charles Darwin's masterwork On the Origin of Species.
Repeats of the Day
Rome's Lost Empire, 9.00pm, BBC Four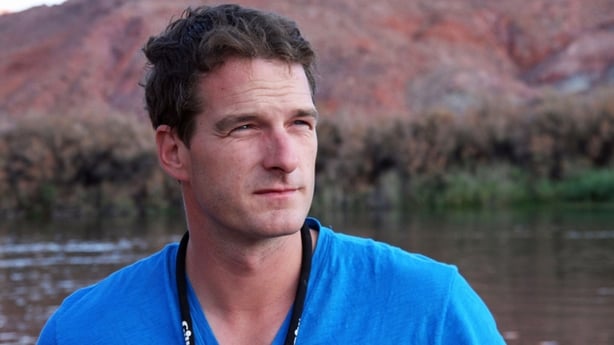 Dan Snow (above) uses the latest satellite technology to reveal the secrets of ancient Rome.
Teaming up with archaeologist Sarah Parcak, the presenter sets out to identify and then track down lost cities, amphitheatres and forts in an adventure that sees him travel through some of the most spectacular parts of the vast empire.
The Toughest Trade, 9.00pm, Virgin Media One
Documentary series exploring the lives of GAA athletes and how they compare to their professional counterparts in other sports across the world.
Ex-NFL star Roberto Wallace, and former England cricketer fast bowler Steve Harmison trade places with Mayo All Star Aidan O'Shea (below) and Tipperary hurler Brendan Maher.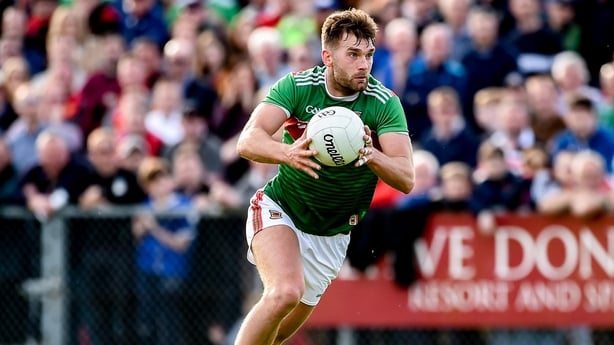 Hitler: Germany's Fatal Attraction, 8.35pm, PBS America
This documentary series explores the gradual rise of Hitler and the National Socialist movement in Germany, from his beginnings with the German Workers Party to the Beer Hall Putsch in 1923.
Daytime Film Choices
Pal Joey, 2.45pm, BBC Two
Musical drama, with Frank Sinatra, Rita Hayworth and Kim Novak. Songs include The Lady Is a Tramp, My Funny Valentine and Bewitched, Bothered and Bewildered.
A roguish singer dreams of owning his own nightclub, but finds himself in an enviable dilemma because of two women - one a wealthy socialite, whom he romances in the hope she will finance the enterprise, and the other a naive chorus girl, the true object of his affections.
Hondo, 3.30pm, Film4
A classic western, starring John Wayne, Geraldine Page, Ward Bond and Michael Pate.
A hard-boiled cavalry scout with a feral dog as companion stumbles across a woman and her child stranded on their homestead deep inside hostile territory.
Despite repeated attacks by the Apaches, they refuse to leave their home, leaving the scout with no choice but to stay and defend her.
The Man Who Wouldn't Talk, 3.05pm, Talking Pictures TV
This is a pretty good British crime drama from 1958, starring Anna Neagle and Anthony Quayle.
A barrister takes on the case of defending a scientist accused of killing his fiancee - who is a secret agent.
Prime Time Movie Picks
Murder on the Orient Express, 9.35pm, RTÉ One
This is the 2017 version of the much-loved Agatha Christie mystery, directed by and starring Kenneth Branagh, with Daisy Ridley, Derek Jacobi and Johnny Depp.
An American businessman travelling on the Orient Express from Istanbul to Paris tries to hire Hercule Poirot to be his bodyguard as he has had death threats made against him.
The sleuth refuses, but wakes up the following morning to learn the man has been stabbed to death while the train was held up by heavy snow - and there's no shortage of suspects among the passengers.
War of the Worlds, 9.15pm, TG4
Steven Spielberg's sci-fi thriller, based on the HG Wells' novel, with Tom Cruise, Dakota Fanning, Justin Chatwin, Miranda Otto and Tim Robbins.
A divorced father's rare weekend with his two estranged children descends into horror when alien war machines rise from beneath Earth and begin to systematically destroy every human being in their path - leaving the man with the dangerous task of getting his kids to safety.
Casino Royale, 9.00pm, RTÉ 2
Spy thriller, directed by Martin Campbell and starring Daniel Craig in his first outing as 007, with Eva Green, Mads Mikkelsen, Judi Dench and Giancarlo Giannini.
James Bond achieves his '00' status and is dispatched on the trail of Le Chiffre, an international criminal financing terrorist organisations around the world.
Bond's investigation leads to a casino in Montenegro, where he takes part in a high-stakes poker game in a bid to bankrupt Le Chiffre and put an end to his plans.
Late Late Flick Picks
The Great Beauty, 11.25pm, Channel 4
Also known as La Grande Bellezza, this is a dazzling dramedy, starring Toni Servillo and Carlo Verdone, in Italian, Japanese, Spanish and Chinese.
A disillusioned writer leads a luxurious life in Rome's high society, but grows increasingly contemptuous of the shallow people who surround him.
He wanders the city in search of inspiration, haunted by his own lost youth and past mistakes.
The Sweeney, 11.10pm, Syfy
Passable crime thriller based on the classic 1970s TV series, with Ray Winstone, Ben Drew, Damian Lewis and Hayley Atwell.
An insubordinate detective and his loyal partner set out to stop a series of robberies across London.
While they try to bring the criminals to justice, they come under investigation themselves as their unorthodox methods are met with disapproval from their superiors.
Minority Report, 11.45pm, Sky Cinema Sci-fi & Horror
Steven Spielberg's engrossing futuristic thriller, starring Tom Cruise, Colin Farrell, Samantha Morton and Max von Sydow.
Cop John Anderton is forced to go on the run when a supposedly infallible trio of psychics foretell he is about to kill a man he has never heard of before.
Convinced their prediction is false, he kidnaps one of the so-called precogs to prove his innocence - and stumbles across a complex conspiracy.
Click here for full TV listings