It's fair to say that Normal People has been the TV show of these pandemic times. It's also made a star and sex symbol of Paul Mescal, who plays Connell.
The 24-year-old Kildare actor was interviewed this Bank Holiday Monday by Marty Morrissey, who's sitting in on The Ryan Tubridy Show this week on RTÉ Radio One.
Marty remarked on the phenomenal success of Normal People, which concludes tomorrow (Tuesday) night on RTÉ One, and asked Mescal if he had figured out the reason it's had such an impact.
"I've been thinking about this quite a bit," he replied. "And I think it's because it's totally about Connell and Marianne, and it's a very simple story on paper, but it also trusts and challenges an audience to really observe a sexual relationship, and one of those main relationships in anybody's life.
"It's an incredibly formative thing and I think people have access to that very quickly, and I think that's what they latch on to. They see themselves in that relationship, potentially."
"The show is about intimacy and contact with people - things that we don't have at the moment."
Like many others, Marty is amazed by the popularity of Connell's chain, which has become so popular it even has an Instagram account with over 170,000 followers.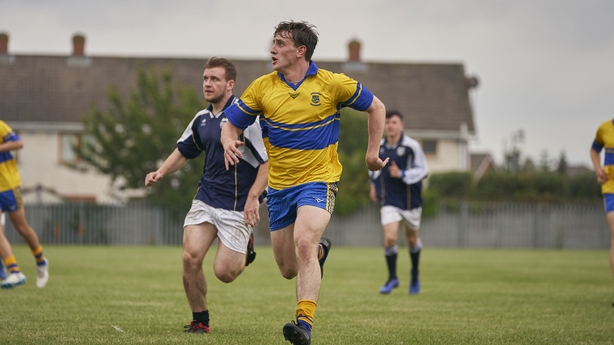 Paul is equally mystified by its massive popularity. After all, it's just a chain.
"It definitely wasn't on the list of things I thought people would notice," he admits. "It's kind of grown arms and legs. It kind of became its own entity, and I'm raffling off one of my own chains for Pieta House."
An impressed Marty noted that his chain has "raised over €53,000 so far" for the charity and Paul admitted: "I couldn't have imagined that response.
"It shows the popularity of the chain and the show itself. Obviously I'm over the moon, and eternally grateful to everybody who's donated."
Then there's the O'Neill's shorts, worn by Connell in the show. They've gone viral too, and Marty wondered if this is part of a plan to introduce gaelic games to a global audience.
"It's hilarious," Paul says, laughing at the absurdity of it all. "I'm aware that, sometimes on my way to the shops I'm being photographed.
"But, to be honest, there's no better item to be photographed in than a pair of Maynooth GAA shorts."
A former Kildare under-21 Gaelic footballer, Paul is clearly as talented on the GAA pitch as he is on the television. As well as providing him with a huge breakout show, Normal People has also allowed him to promote gaelic football to a global audience.
"One of the things I'm incredibly passionate about is GAA, and I get to bring that to not only a British and American audience, and a domestic audience here, but now the show's been bought in Brazil, Switzerland . . . the distributors have picked up I think it's 22 countries.
"So they'll get to that scene [where Connell's playing gaelic football] and wonder 'What in God's name are these mental people playing?'"
Normal People concludes on RTÉ One tomorrow (Tuesday) night.