There's the coming-of-age tale of conjoined twins, The Chase Celebrity Special lands, there are Muhammed Ali and Richard Pryor documentaries, and a welcome screening of classic comedy Withnail & I . . .
Pick of the Day
Two Sisters, One Body, 9.15pm, Channel 4
Do yourself a favour and watch this coming-of-age story of two Omphalopagus twins, Carmen and Lupita Andrade.
Conjoined from the chest to the pelvis, the girls were given just three days to live when they were born in Mexico in 2002.
About to leave high school Carmen and Lupita have more than their grades or their rare conjoined condition to think about, they are Mexicans in President Donald Trump's America.
Now is a key turning point in their life as their American dream threatens to come to an end.
Don't Miss
Withnail & I, 12.15am, Channel 4
The horrendous human hangover that marked the end of the Hippie period of the 1960s gets a great send-off in this superb black comedy, starring Richard E Grant, Paul McGann, Richard Griffiths and Ralph Brown.
Two hard-drinking unemployed actors sharing a grotty flat in late 1960s London think they can escape their miserable existence by decamping to a cottage in the Lake District.
But finding no respite from their problems, the less self-destructive of the pair comes to realise he has to leave his friend behind.
New or Returning Shows
RHS Chelsea Flower Show, 5.50pm, BBC One
Sophie Raworth, Joe Swift and the team end the week with a focus on the favourite gardens, plants and personalities.
There's a look back at some of their most memorable interviews with A-list celebrities who have attended the show, and we reflect on exhibits that marked significant moments in UK history.
Sophie and Joe also reveal the garden and designer who has won the coveted title of the BBC/RHS People's Choice Garden of the Decade.
The Chase Celebrity Special, 8.00pm, Virgin Media One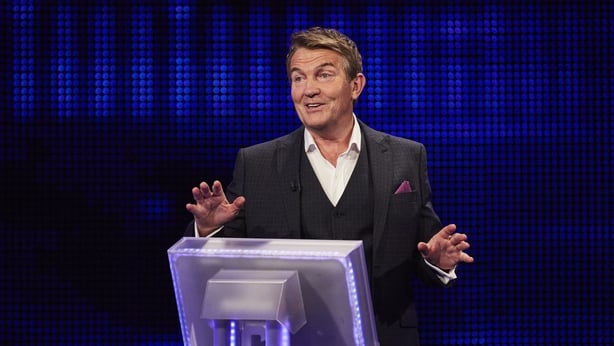 After the last few weeks of The Chase: I'm a Celebrity Special, here's The Chase Celebrity Special. This utterly addictive show is the crack cocaine of television.
Bradley Walsh (above) presents as celebrity contestants Russell Kane, Leonie Elliott, Kevin Clifton and Bonnie Langford pit their wits against ruthless quiz genius the Chaser in the hope of winning a potential prize pot worth thousands of pounds for charity.
Richard Pryor: Omit the Logic, 10.00pm, Sky Documentaries
A profile of the pioneering comedian, chronicling his life growing up in his grandmother's Illinois brothel to his career as one of the most respected yet controversial comic actors of the 20th century.
Often misunderstood during the height of his celebrity, Pryor reveals his internal struggles and also how daring and dangerous artistic freedom can be.
The programme features appearances from the likes of Mel Brooks and Robin Williams.
Wild Animal Babies, 8.00pm, Sky Nature & NOW TV
A Sky original series following Patrick Aryee and an adorable cast of baby animal characters as they face their ultimate test: their first days, weeks and months on planet earth.
As the youngsters learn the life skills they need to survive, you can witness the extraordinary devotion of animal parents, the sacrifices they make and their determination to protect the next generation.
Repeats of the Day
The Secret World of Lego, 7.15pm, Channel 4
Documentary presenting a rare glimpse behind the scenes of the construction kit company, revealing the secrets behind its position as the world's most profitable toy firm.
The programme follows a design student as he seeks a coveted job with Lego, as well as meeting an executive who has risen through the ranks from that same position.
Killinaskully, 8.00pm, RTÉ One
In the season two opener of Pat Shortt's hit comedy, the residents cast their votes in the election, where Willie Power is expected to keep his seat - until Dieter enters the race as a Green candidate.
Meanwhile, Jacksie's niece removes Pink Snacks from the bar menu.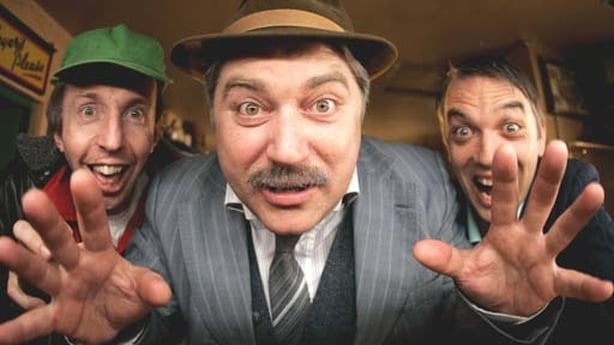 Ending Today
Burma with Simon Reeve, 7.15pm, BBC Two
The second of a two-part series, in which adventurer and broadcaster Simon Reeve travels deeper into beautiful and troubled Burma.
This week he journeys up the vast Irrawaddy River to the old royal capital of Mandalay, home to an exotic market for precious jade.
Later he travels secretly into one of Burma's many conflict zones to meet a huge rebel army who have been fighting the Burmese military for decades.
What's My Name: Muhammad Ali, 6.45pm, Sky Documentaries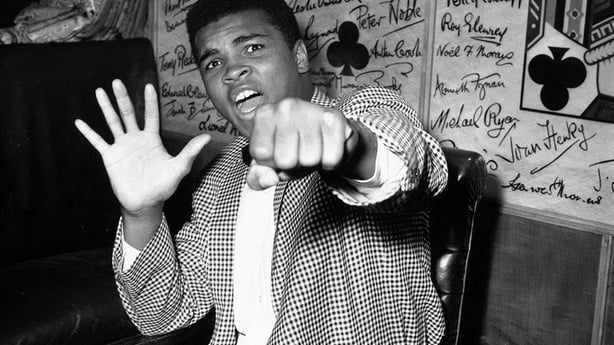 Part two of a documentary chronicling the life of one of boxing's most iconic figures, delving into the life and legacy of Muhammad Ali.
The documentary explores Ali's challenges, confrontations, comebacks and triumphs, this time focusing on the events that followed Muhammed Ali's defeat to Joe Frazier in 1971.
The Cult of the Family, 9.00pm, Sky Crime & NOW TV
It's the third and final instalment of the investigation into the rise and fall of Australia's most notorious cult - a group formed in the 1960s that believed the world would end imminently.
This episode looks at how The Family's solicitor reveals enough evidence for a warrant to be issued for the arrest of the cult's charismatic leader Anne Hamilton-Byrne, and her husband Bill.
Daytime Film Choices
Dave, 3.35pm, RTÉ One
Smart political comedy, starring Kevin Kline, Sigourney Weaver, Frank Langella, Ben Kingsley, Ving Rhames and Kevin Dunn.
A mild-mannered lookalike (played by Klein) is asked to step in to impersonate the US president, who is recovering from a stroke.
But he soon realises that in addition to affairs of state, he also has to handle matters of the heart, bringing happiness back into the life of the disillusioned First Lady.
Oklahoma! 2.05pm, BBC Two
Classic Rodgers and Hammerstein musical, starring Gordon MacRae and Shirley Jones.
Curly McLain and his sullen rival Jud Fry vie for the affections of pretty Laurey Williams, while her friend Ado Annie Carnes has to choose between feisty Will Parker and the happy-go-lucky peddler who is passing through town.
Both of them need to get past Ado Annie's daddy.
Family Flick
The Aristocats, 2.35pm, Sky Cinema Disney
Classic Disney animated adventure, with the voices of Eva Gabor, Phil Harris and Scatman Crothers.
A jealous butler is outraged when his employer leaves a vast fortune to her cat and kittens instead of to him, so he drives the pets to the French countryside and dumps them.
A streetwise alley cat then steps in to help the pampered felines find their way home and claim their rightful inheritance.
Prime Time Movie Picks
Green Zone, 9.15pm, Sky One
Paul Greengrass's thriller, starring Matt Damon, Greg Kinnear and Brendan Gleeson.
A military officer is sent to Iraq after the downfall of Saddam Hussein to find the weapons of mass destruction used to justify the invasion - only to be warned by a CIA agent that no such devices exist.
As he continues his fruitless search, he discovers evidence of a political conspiracy.
The Breakfast Club, 9.00pm, Sky Comedy
Classic 1980s' teen drama, directed by John Hughes and starring Emilio Estevez, Judd Nelson, Molly Ringwald, Anthony Michael Hall, Ally Sheedy and Paul Gleason.
Five teenagers who occupy different areas of their school's social structure are thrown together for a Saturday morning detention.
During the day, they analyse their behaviour and find unexpected common ground.
The Boss, 9.00pm, Film4
Passable comedy, starring Melissa McCarthy, Kristen Bell and Peter Dinklage.
A successful entrepreneur is imprisoned for insider trading, losing everything in the process.
After her sentence, she sets out to launch a comeback and win back the respect of the nation - but with no one else to turn to, she finds herself a reluctant houseguest of her long-suffering former assistant.
Late Late Flick Picks
The Man Who Haunted Himself, 10.00pm, Talking Pictures TV
Psychological thriller from 1970, starring Roger Moore, Hildegarde Neil, Anton Rodgers and Freddie Jones. This is a true cult classic.
A respectable executive recovers after a car accident, only to find that he has been seen in places he has never been to, has ruined his own business and is having an affair.
He becomes convinced a double of him now exists, and is destroying his life, but also fears he may be losing his mind.
Fury, 11.00pm, Sky Cinema Greats
Excellent WWII drama, starring Brad Pitt and Shia LaBeouf.
A veteran American sergeant leads a tank crew on one final dangerous mission in the last months of the Second World War.
The assignment takes the soldiers behind enemy lines and into battle with overwhelming enemy forces, while the presence of an inexperienced new recruit in the team raises tension.
Side Effects, 11.05pm, Film4
Steven Soderbergh's smart thriller, starring Jude Law, Rooney Mara and Catherine Zeta-Jones.
A psychiatrist prescribes an experimental new drug to a patient suffering from depression, which seems to miraculously resolve her psychological problems.
But it also results in sleepwalking and disturbing personality changes, with consequences that could destroy the doctor's life.
Click here for full TV listings