Ireland's world-renowned concert orchestra conductor and choirmaster, David Brophy, says his new RTÉ documentary series, Unsung Heroes, will help viewers to "learn about their country while also learning about themselves."
Following on from the success of The High Hopes Choir and The Choir of Ages, Brophy has formed a brand-new choir based in Co. Wexford made up of family carers.
Speaking to RTÉ Entertainment about the upcoming show, the 48-year-old Dubliner said he learned more about himself and the country making the documentary, and admits the carers "held a mirror up to me and made me look at myself rather than looking at them".
"We don't really know our country until we know all the citizens of the country. It's enshrined in the Proclamation of the Irish Republic that all people should be treated in the same way - no matter who they are," he said.
"I don't think family carers get as good a crack of the whip in this country as other people get."
"In order to really know the country you live in, you have to look at all of those people - the most successful and the most fantastic - but also the most impacted by various situations and vulnerabilities," he added.
"People who watch this series will learn about their country while also learning about themselves."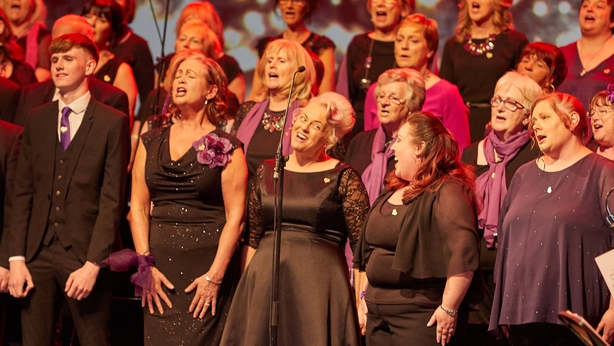 The two-part show, which took place over the course of six months, will see the choir go from a group of novices to a polished, confident and capable choir.
"Everyone in the choir has there own story and its about bringing all of those people together to share their individual stories in a collective way where they can then sing afterwards and express what hits them the most about their situation," Brophy said.
"After ten minutes everyone lets their guard down and everyone becomes themselves. It's a very honest and comfortable space that helps people tap into their true selves.
"I don't think you get that kind of honesty off people outside of the choir environment. It's an amazing thing."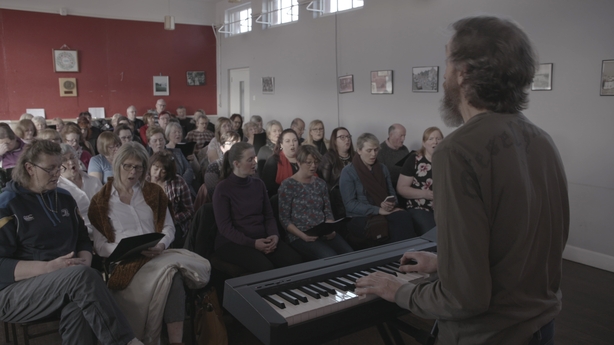 This emotive series will not only chronicle the journey of the choir but will also take a look at the lives of some of its members as they care for a loved one.
Participants include mother-of-three Jane Johnstone, who cares for her two sons Evan and Daniel, who both have autism.
"I love the choir," says Jane, who also invited David Brophy into her home to experience life as a carer. "Before joining I didn't know if it would be my thing - I certainly never thought of doing something like that.
"I'm not the best of singers," she adds with a laugh, "but it sounds lovely when we're singing together."
For Jane, there's also a therapeutic element for all those involved with the choir, as it offers them an opportunity to switch off from real life and focus on making music.
"I leave my bag of troubles at the door," she says. "We may all be carers, but we lead very different lives, so it's lovely to get together and spend two hours with the choir.
"It's a great experience, and we all really miss it at the moment."
Over the documentary's course of six months, the choir develop their musical skills, form new friendships, meet with surprise celebrity guests such as Wexford manager Davy Fitzgerald and Christy Dignam, and discover the truly transformative nature of music and choral singing.
They will also take on the ambitious task of composing an original song with the help of singer songwriter John Spillane which will be premiered at a star-studded finale at The National Opera House in Wexford.
You can catch David Brophy's Unsung Heroes on June 3 at 9:35pm on RTÉ One.