R na G's dance, leftfield and electronica specialist Cian Ó Cíobháin has welcomed the serious drop in commuter time as he prepares his nightly programme on RTÉ Raidió na Gaeltachta.
He lives in Galway but normally commutes to R na G's studios in Casla, Connemara. "I've been isolating at home alone. This hasn't been a huge shock to the system, as I've always been quite happy spending time in solitude.
"I began presenting my radio show from home for the first time around the middle of March and it has given both me and the programme a new lease of life. There are countless advantages to broadcasting from home.  For example, instead of spending two hours plus in my car every day travelling to and from work, I now just step into my home studio, turn on the mic and off I go.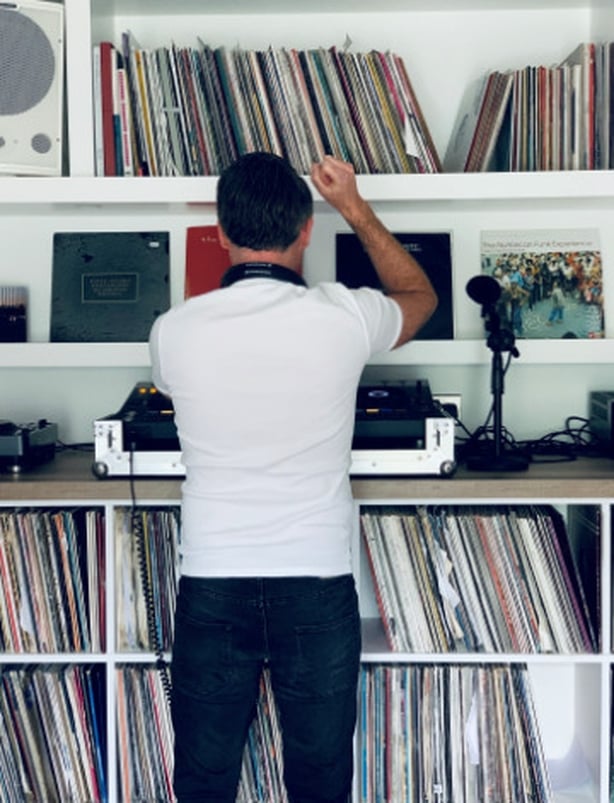 "I feel very comfortable broadcasting from the environment of my own studio, surrounded by my music collection. It's brought out a deeper intimacy to the way I broadcast and I feel much more connected with my listeners. In essence, I'm inviting you into my home each night and sharing with you the music I love.
"I haven't been leaving my house much, except to grab groceries for a weekly shop or to go for an early morning run. Exercise is crucial for my mental health, whether it's running, walking, yoga, or a more intense training hit that gets a sweat on. It clears my head for the day ahead.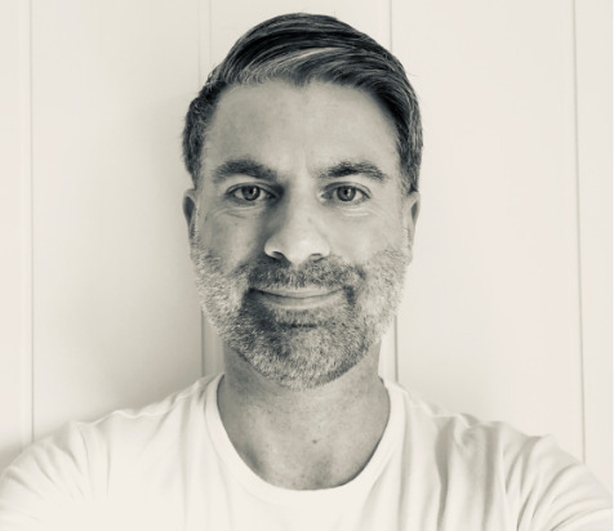 "The weather has been surprisingly wonderful the past few months so the two hours plus that I would have spent driving each day, can occasionally be spent in the garden reading a book.  Since the middle of March, I have yet to put 100km on the clock, when previously I was filling the tank two or three times a month. 
"I've always fantasised about 'slowing down time', wondering if it might ever be possible to re-create those seemingly endless summers of childhood, where the days were long and time seemed eternal.  Without a busy summer schedule, where almost every second would usually be accounted for, it feels like the restrictions havegiven me the chance to live out this fantasy of slowed-down time. 
"Time for me would usually be marked by sporting events, DJ gigs, weekends away, or hooking up with friends, all of which are on hold for the time being. While I would be lying if I said I didn't miss these occasions, this time has felt like a break from the rigorous strains we've imposed on how we mark and spend our time. It's been strangely liberating.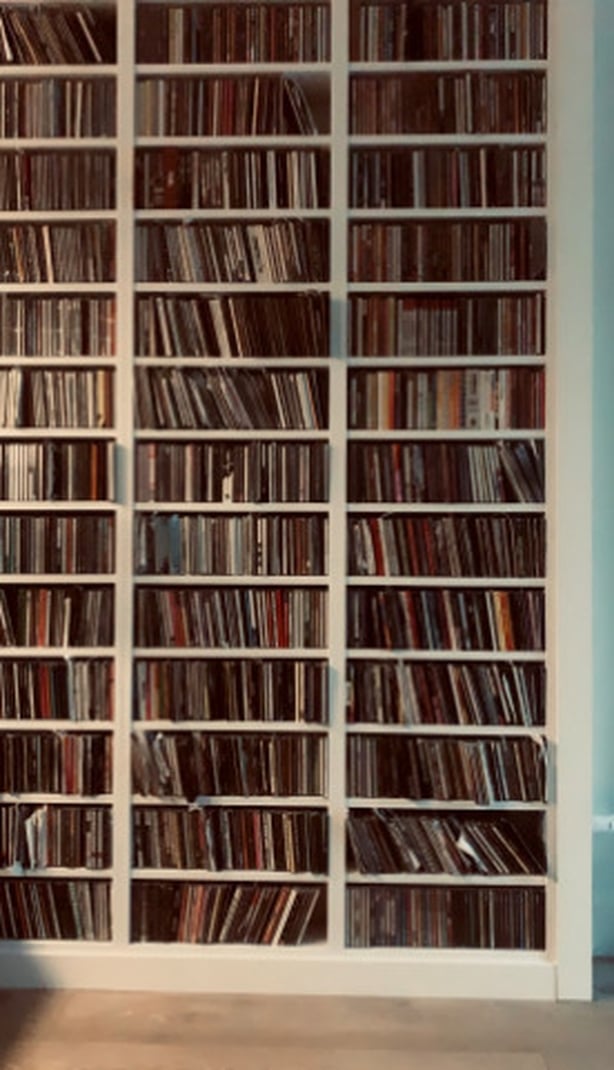 "Apart from listening to music, reading has always been one of my greatest pleasures. In the past couple of weeks, I've read many books. The Hot Zone by Richard Preston is one. It tells the story of mankind's brushes with the Ebola virus, but it was written prior to the 2014-16 outbreak in West Africa. The book is written in thriller-form, almost as if Stephen King were to pen a research novel. It's a chilling read.I was never aware that there was almost a deadly outbreak in Washington in the early eighties. 
"When the Covid-19 pandemic arrived on our shores, lest the virus bring about my instant demise, I decided to pick up an old favourite of mine, The French Lieutenant's Woman by John Fowles.  I had first read it in my teens and again in my early 30s and this was my third time returning to it.  Each reading has revealed a completely different experience, in relation to my age, world-view and relationship with the characters.  Beautifully written and very funny at times.

"But the book that resonated most is Pale Rider, which is Laura Pinney's outstanding history of the so-called 'Spanish' flu epidemic, which some estimates, killed up to 100 million people of the world's population between 1918-1920.
"This is an extraordinarily high figure, more than the First and Second World Wars combined, yet I don't think that the this pandemic is covered in our school history classes? It certainly should be. And it might be wise to teach what might be "the greatest demographic disaster of the twentieth century, possibly of any century" whenever the schools re-open again.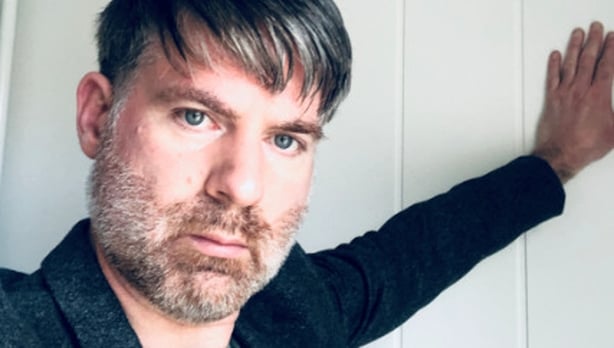 "Though the virus was called the 'Spanish' Flu, nobody can pinpoint its exact origin as epidemiology and virology were still at a primitive stage a century ago and different theories - none of which can be entirely ruled out - place Patient Zero in China. Or they place Patient Zero in in Haskell County, Kansas, or in an over-populated British camp in Étaples, France, close to the Somme estuary - that camp that had all the necessary conditions for a spillover event.One thing they are all agreed on, it certainly didn't start in Spain. 
The book was published in 2017, but is eerily prophetic. 
"There are phrases in the book such as 'social distancing', which we hear everywhere now but which became commonplace in the US in 1918, when the pandemic broke there, though it wasn't as carefully observed as it should be.

"I could quote many passages, but I'll leave you with this one: 'In the annals of flu pandemics, the Spanish flu was therefore unique. Most scientists now agree that the event that triggered it - the spillover of the pandemic strain from birds to humans - would have happened whether or not the world had been at war, but that the war contributed to its exceptional virulence, while at the same time helping to spread the virus around the world.
"'It would be hard to think of a more effective dissemination mechanism that the demobilisation, or large numbers of troops in the thick of the autumn wave, who then travelled to the four corners of the globe where they were greeted by ecstatic homecoming parties. What the Spanish flu taught us, in essence, is that another flu pandemic is inevitable, but whether it kills 10 million or 100 million will be determined by the world into which it emerges'".

"TV-wise, the latest season of Better Call Saul has set a new benchmark for what all great TV series should aspire to. The show is up there in my top five favourite TV series  - yes, it's better than Breaking Bad, but that was apparent after two seasons. Which is not to diss Breaking Bad, but there are far more interesting characters in Better Call Saul. And the characters in Better Call Saul are far less annoying as well.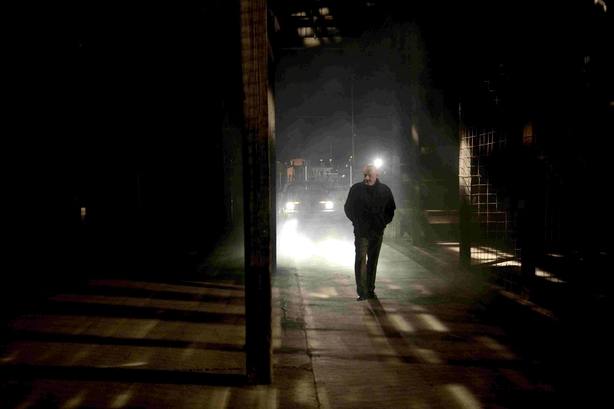 "Season ten of Curb Your Enthusiasm might also be the best of them all. It's fast-paced, irreverent and very, very funny. It comes across like a hilarious critique of the themes and opinions that elicit outrage - whether faux or real - from the angry, pitchfork-bearing mobs that are quick to 'cancel' people and their opinions on Twitter. Larry David is beyond cancelling, here's to another season. 

"On a more sombre note, recent German series 8 Tage on Sky, in which each episode (of which there are eight) count down the final eight days before the deadly impact of an asteroid with our planet, poignantly explore the lengths that our species will go to in order to avoid death (and mass extinction).

"I found myself gripped by the story of the legendary 90s Chicago Bulls team in The Last Dance, although the regular inserts of inane, dim-witted patter from US news anchors did grate a bit. It's a relief that kind of tabloid news format isn't prevalent here.  I am aware that the documentary was also heavily dictated by Michael Jordan's take on the story: it goes without saying, legends love to inflate and control their own mythology.  The winner takes it all.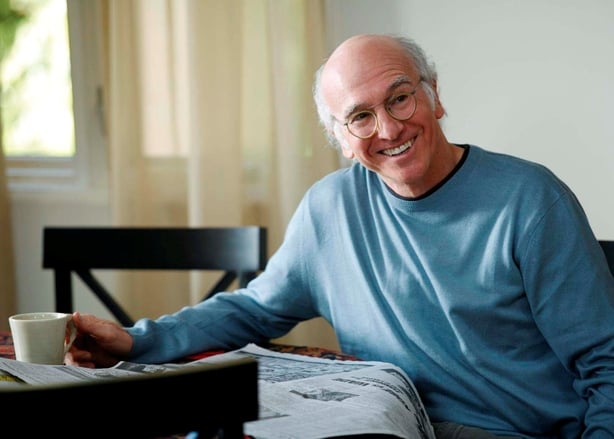 "To anyone who warned me that the Netflix western Godless would be a waste of time, well, excuse me for raining on your parade, I loved it.  The main criticism unfairly levelled against the show is that it's too slow.  I thought the pace was perfect and the way that the various strands unravel to a gripping final episode is storytelling at its finest.

"Oh, I've also been doing a lot of dancing in my studio, usually while the show is on air, but not exclusively.  I'm working on some new intricate dance-moves to unleash on the first post-Covid raves. Strike a pose.
And messing around with my growing mop of hair, as you can see in these home selfies, many of which I posted to my Insta stories (all saved at the top my page), as a tongue-in-cheek homage to various pop and rock stars. It'll only be a matter of time before I can pose as an 80s Jon Bon Jovi."

An Taobh Tuathail (The Other Side) broadcasts Monday to Friday, 10pm to midnight, on RTÉ Raidió na Gaeltachta.