It's quite hard to imagine anyone else playing Claire on Outlander, but it turns out that Caitriona Balfe was cast just days before production began on the hit show.
When they began the casting process, Outlander showrunner Ronald D. Moore was confident it would be easy to find an actress to play Claire.
However, it turned out to be a more difficult task than he originally thought. Speaking to Collider Moore explained: "At the beginning, I said, 'We're going to cast Claire first because she'll be the easiest to find.
"'She's a smart 20th-century British woman, and there are lots of them and we'll find her quickly, but Jamie's gonna be tough. How do you find the king of men? This heroic figure, this Scot?'"
Sam Heughan ended up being the first one cast for the show as Jamie.
"We just saw his tape and we went, "Oh my god, there he is.' It was just like…boom," Moore explained.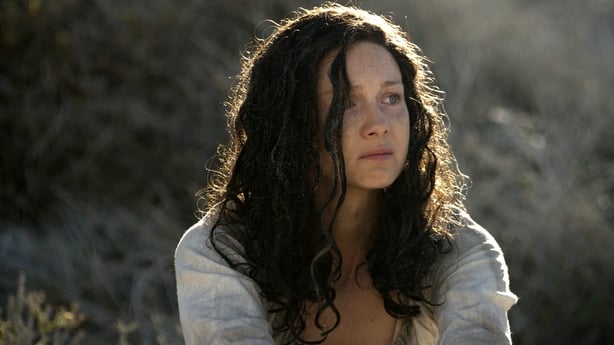 It wasn't so easy when it came to Claire.
"We were really trying to find a very special quality. I always said that I wanted Claire to be really smart, and you had to see her thinking. And you know she had to be this really capable interesting person and she had to marry up really well with Sam.
"We didn't find her [Caitriona Balfe] until very late in the game, and she taped her own audition and sent it in," he explained.
"We just were like pretty certain from her tape that she was the one. And then when we saw the chemistry test, we were convinced.
"Once we cast her she was on a plane to Scotland within a day and shooting like two days later.
"I mean we were so close to the beginning of production it was really starting to scare everyone."
Balfe has received four Golden Globe nominations for her role as Claire in Outlander.