Sky launch their Documentaries, Nature and History channels today, new drama We Hunt Together arrives, while quirky, Domhnall Gleeson-starring dramedy Run comes to an end . . .
Pick of the Day
McMillions, 9.00pm, Sky Documentaries
Parts one and two of this fascinating HBO six-parter form the centrepiece of Sky Documentaries' opening night.
Once again, good old 'Merica proves to be a goldmine for addictive, multi-parted documentary-making.
Executive produced by Mark Wahlberg, this series chronicles the stranger-than-fiction story of an ex-cop turned security auditor called'Uncle Jerry.
He rigged the McDonald's Monopoly game promotion for a decade, stealing millions of dollars and building a vast network of co-conspirators across the US.
Don't Miss
We Hunt Together, 10.00pm, Alibi
Here's a new Alibi original crime drama double-hander, starring Babou Ceesay and the always engaging Eve Myles.
When former child soldier Baba rescues Freddy from a sexual assault, something dark is ignited in them and creates a truly deadly duo.
DS Lola Franks and DI Jackson Mendy get thrown together to investigate the murder of the pair's first victim.
Jackson's history of working in police anti-corruption infuriates Lola, so too does his firmly held belief that no one can ever be held entirely responsible for their actions.
Soul Boy: Our Lives, 7.30pm, BBC One
Northern Soul is more than just music to Anthony Flavin - it's a way of life.
Anthony has grown up in care from the age of six. His great passions in life are music, fashion and films from the sixties and seventies, and his love for Northern Soul music tops them all.
This heart-warming film follows Anthony in the run-up to his 18th birthday as he finds his place on Nottingham's Northern Soul scene.
Marty and Bernard - On the Road Again, 9.35pm, RTÉ One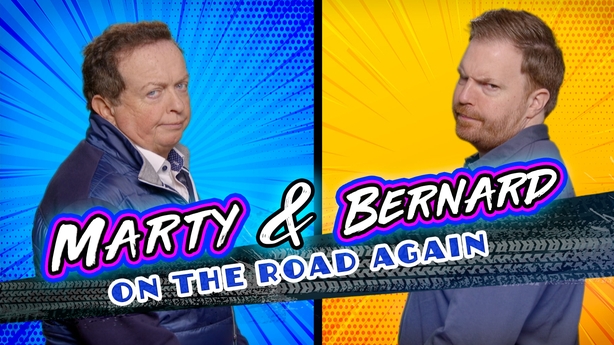 Bernard brings Marty to his hometown of Durrow in Laois to meet the members of the local Fire and Rescue Service.
The group put Marty and Bernard through their paces, before the tables are turned and they learn of a fundraising idea.
Meitheal na mBan, 9.30pm, TG4 on YouTube
This Is a fundraiser by TG4 to raise money for Women's Aid.
Meitheal na mBan is an inspirational and empowering series of online concerts led by Ireland's top female musicians and artists as they perform directly from their own homes, in a much-needed fundraiser to support the victims of domestic abuse.
This week's show include performances from Mary Black (below), Mairéad Ní Mhaonaigh and Róisín O.
Click here to watch or set a reminder.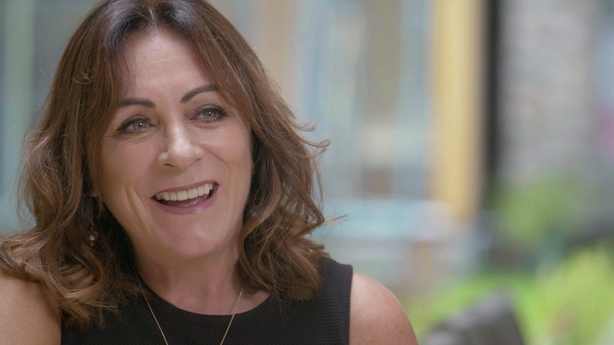 New or Returning Shows
Sky have launched their Documentaries, Nature and History channels - here are some of the key programmes you can enjoy on this opening day . . .
Gangs of Lemur Island, 7.00pm, Sky Nature & NOW TV
In Madagascar's remote Berenty Reserve, battle lines are drawn as two ring-tailed lemur gangs face the mounting challenges of the dry season.
Crystal is a good mother to son Tommy but as the fierce leader of the Ruins Gang, her reign of fear makes life hard for some of her subjects.
Rival gang queen Kati, leader of the ramshackle Museum Gang, has found a good food supply for her crew, but her battle-shy leadership style might put them all in danger.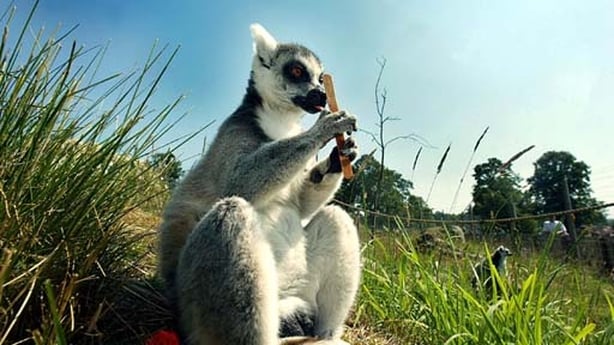 Africa's Wild Horizons - Waterberg, 9.00pm, Sky Nature & NOW TV
Africa's most diverse ecosystems, important breeding grounds, critical migration paths and popular watering holes are on stunning display as we journey across the Serengeti, down the Mara River and over the forests of Ruaha National Park.
Ice on Fire, 11.00pm, Sky documentaries & NOW TV
Produced by Leonardo DiCaprio, George DiCaprio and Mathew Schmid and directed by Leila Conners, this is documentary focuses on many never-before-seen solutions designed to slow down our escalating environmental crisis.
The film goes beyond the current climate change narrative and offers hope that we can actually stave off the worst effects of global warming.
Also New
Britain's Unsung Heroes, 9.00pm, Channel 4
Celebrating the stories of key workers, from teachers and cleaners to bus drivers and supermarket workers, who are keeping Britain going through the coronavirus crisis.
The programme offers a powerful picture of Britain today as it follows a few such people as they do their jobs, often putting themselves at risk for the sake of others on a daily basis.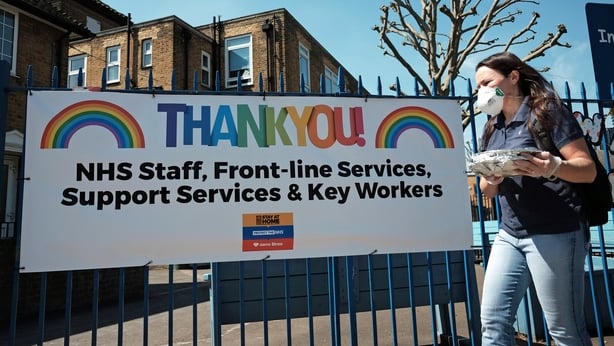 Guilt, 10.35pm, RTÉ One
This is a very good BBC Scotland thriller that'll keep you rooted till the end, starring Mark Bonnar and Jamie Sives, with Emun Elliott and Sian Brooke.
In a residential Edinburgh street one night, two brothers run into and kill an old man. Uninsured and under the influence, record shop owner Jake persuades high-flying lawyer Max to cover up the act.
But their actions soon come back to haunt them.
Ending Today
Run, 9.00pm, Sky Comedy
Don't say it unless you mean it. The runaway comedy from the minds behind Fleabag starring Merritt Wever and Domhnall Gleeson concludes.
It's been a bit patchy, but overall this has been keeping up with. Here's hoping for an intriguing finale.
Daytime Film Choices
My Favorite Wife, 3.05pm, BBC Two
Classic screwball comedy, starring Cary Grant and Irene Dunne.
A man remarries seven years after his explorer wife's disappearance - but the last thing he expects is for her to suddenly reappear.
It turns out she has been stranded on a desert island, and he is tempted to return to her - until he discovers she was not alone.
Snow White and the Seven Dwarfs, 3.40pm, Sky Cinema Disney
The much-loved, first-ever feature length animated movie, the Disney animated version of the Brothers Grimm story about a princess driven from her home into a sinister forest by her evil stepmother.
She is taken in by a group of kindly dwarf miners, but her happiness is threatened when her stepmother returns bearing a poisoned apple.
A Night to Remember, 4.05pm, Film4
Fact-based drama recreating the sinking of the Titanic (long before James Cameron came along), starring Kenneth More, Honor Blackman, Ronald Allen, Tucker McGuire and David McCallum.
Told from the point of view of the ship's second officer as he struggles to get as many passengers and crew off the vessel before it sinks. Meanwhile, the captain of a nearby vessel embarks on a doomed rescue mission.
Prime Time Movie Picks
Erin Brockovich, 8.00pm, Sky Cinema Drama
Fact-based drama, with a great Julia Roberts in an Oscar-winning role, alongside Albert Finney and Aaron Eckhart.
A single mother desperate for work pleads her way into a routine administrative job at a law firm.
It's not long before she stumbles across mislaid documents about a case brought against a corporation for poisoning the residents of a small town by contaminating their water supply.
Realising something is seriously wrong, she begins her own investigation.
Born on the Fourth of July, 9.00pm, Sky Atlantic
Starring Tom Cruise, Willem Dafoe, Kyra Sedgwick and Josh Evans, Oliver Stone's drama chronicles the real life of Ron Kovic, an eager-to-impress, patriotic Marine Corps recruit, who endures terrifying experiences during the Vietnam conflict that leave him paralysed from the chest down.
On his return home, he undergoes a harrowing journey of physical and mental recovery that leads him to question the whole purpose of the war.
The Looking Glass War, 10.05pm, Talking Pictures Television
Even a mediocre adaptation of a John Le Carre novel's worth a look, and this one stars Christopher Jones, Ralph Richardson and Anthony Hopkins.
A Polish defector is recruited by British Intelligence and sent on a dangerous mission behind the Iron Curtain to acquire a top-secret film.
Late Late Flick Picks
The Fifth Estate, 11.15pm, Film4
The best thing about this so-so biopic is Benedict Cumberbatch in the lead role, though it also stars the impressive trio of Daniel Bruhl, David Thewlis and Peter Capaldi.
This drama follows the rise of whistleblowing website WikiLeaks and its ultimate involvement in the biggest ever security breach in the history of the US government - an event that takes its toll on the relationship between founders Julian Assange and Daniel Domscheit-Berg.
The Hand That Rocks the Cradle, 12.20am, Sky Cinema Greats
A cracking late-nighter this, starring an excellent Rebecca De Mornay, Annabella Sciorra, Julianne Moore, Matt McCoy and Ernie Hudson.
A doctor is caught molesting a patient and commits suicide, after which his wife has a miscarriage.
She blames his victim for her losses and plans to get revenge, infiltrating the unsuspecting woman's house as a nanny and playing twisted mind games to destroy her life.
A Pigeon Sat on a Branch Reflecting on Existence, 1.50am, Film4
A Venice Golden Lion winner, this surreal Swedish comedy stars Holger Andersson and Nils Westblom.
Two bickering travelling salesmen wander the country, trying and failing to sell a range of joke shop products and having a series of strange encounters with people who give them a taste of the darker side of human existence.
Click here for full TV listings