It's the penultimate week on the phenomenal Normal People, there's lots of new and returning shows including Bake Off and Springwatch, while it's cheerio to Cheap Irish Homes and Rob & Romesh . . .
Pick of the Day
Normal People, 10.15pm, RTÉ One
Here are the penultimate batch of episodes in this adaptation of Sally Rooney's second novel.
First up, Marianne is on a student exchange programme in Sweden for a year. Her breakup with Jamie has cost her some of her friends, but she is still in touch with Connell and Joanna.
She is in a relationship with Lukas, a photographer who she meets at a college party.
Later, Connell and Helen are out celebrating New Year's Eve in Dublin. Late that night, Connell receives a group text questioning the whereabouts of Rob. The next morning news comes through that Rob has died.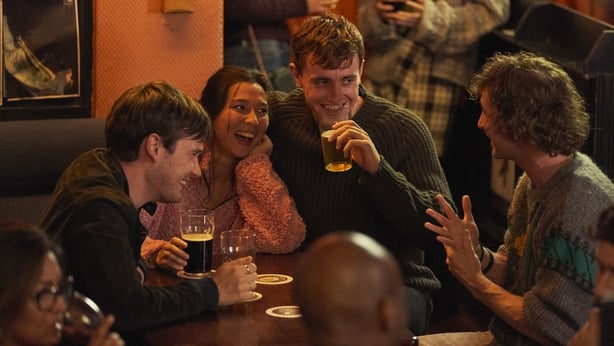 Don't Miss
9-1-1, 9.00pm, Sky Witness
Ryan Murphy's most mainstream show since Glee went MOR after episode six continues as a huge tsunami hits the Santa Monica Pier, placing Buck and Christopher's lives - and the lives of many others - in danger.
Olympic medallist, former UFC fighter and WWE Women's champion Ronda Rousey guest stars in this week's episode. I hope she's a good swimmer!
New or Returning Shows
Bake Off: the Professionals, 8.00pm, Channel 4
Liam Charles and Tom Allen present 12 professional duos with two challenges. For the first round, they must produce two different types of miniature classics - strawberry tarts and fruit salad.
For the second challenge, they must reinvent pineapple upside-down cake and transform it into an incredible fine-dining experience, complete with towering edible showpiece sculptures.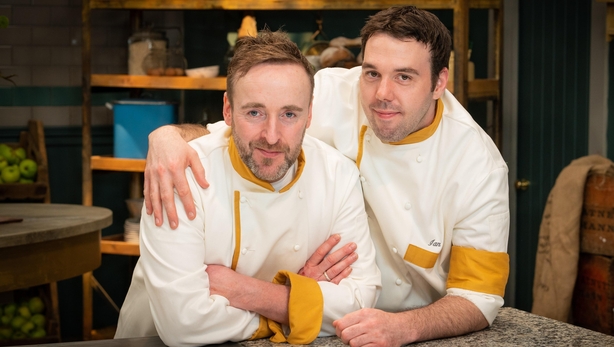 A House Through Time, 9.00pm, BBC Two
David Olusoga traces the history of an 18th-century sea captain's house near Bristol's docks with links to the slave trade.
He uncovers stories of piracy, abandoned babies, a household slave who made a daring escape from the property, and a protest on the doorstep as the abolitionist movement gained momentum.
The Missing Evidence: The Death of Marilyn Monroe, 9.00pm, Virgin Media One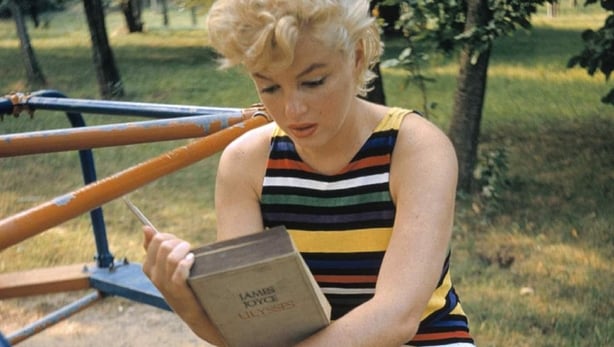 Though she officially committed suicide, some people have long claimed that the FBI, the Mafia and even the Kennedy family may have been involved in Hollywood icon Marilyn Monroe's death.
This programme looks at some of these claims, and also reveals the contents of tape recordings made inside Monroe's house on August 5, 1962, which suggest her psychiatrist may have been responsible for her death, working under pressure from eminent individuals in high places.
Springwatch 2020, 8.00pm, BBC Two
A new format of the annual wildlife series in keeping with Covid-19 lockdown conditions, which sees the presenters broadcasting live from locations around the UK.
Chris Packham is in the New Forest, Iolo William is in the heart of west Wales, and Gillian Burke is at the Beaver project near her home in Cornwall.
In this first episode, they are joined by guest presenter Steve Backshall at his home on the banks of the Thames. Plus, Michaela Strachan calls live from South Africa to present some of her favourite moments from the past.
World's Most Evil Killers, 9.00pm, Sky Crime & NOW TV
In this season four opener, the psychologists and criminologists turn their eyes to the chilling case of Todd Christopher Kohlhepp.
After a childhood that showcased several worrying signs of psychopathy, Kohlhepp was imprisoned for the rape and kidnap of a 14-year-old girl in Arizona.
Released in 2001, he appeared to have turned over a new leaf and lived several years as a successful real estate agent. But more mayhem was just around the corner.
Unprecedented, 10.00pm, BBC Four
This is a compendium of three short plays written and performed in isolation.
They are Viral by James Graham, about three teenagers in pursuit of the next internet craze; Penny by Charlene James, starring Lennie James as a man wrestling with his own survival; and Going Forward by John Donnelly, where a team leader takes drastic measures to ensure targets are met.
New to Download
Hannah Gadsby: Douglas, Netflix
Emmy and Peabody award-winning comedian Hannah Gadsby returns in the follow-up to her genre-bending show, Nanette.
Having given herself her very own tough act to follow, she named her difficult second album after her eldest dog and took it for a walk across the planet.
Ending Today
Cheap Irish Homes, 8.30pm, RTÉ One
In the final episode, Maggie Molloy helps to find a budget property on the West coast for a couple renting a property in Sligo who are happy to take on a major restoration project.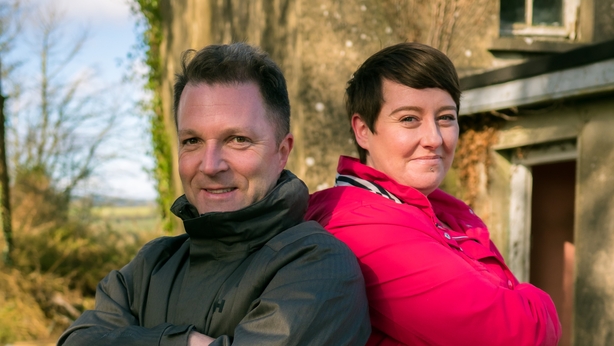 Life and Birth, 8.00pm, BBC One
Mother-of-two Danisha has come to Birmingham Women's Hospital to have her labour induced.
She is with her best friend and birth partner, Yolanda. The pair were childhood friends in Jamaica and both came to the UK in search of a better life.
Rob & Romesh vs Cricket, 9.00pm, Sky One
The concluding part of Rob Beckett and Romesh Ranganathan's trip to follow the England cricket squad on their Test tour of South Africa.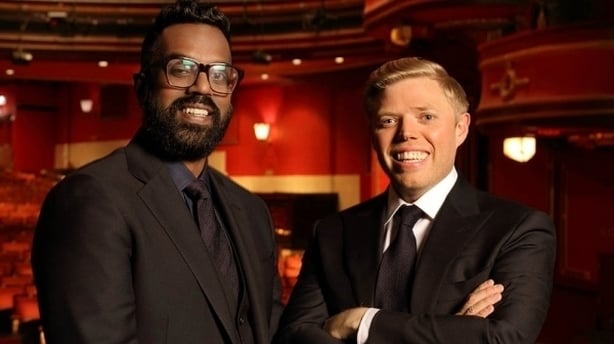 I'll Get This - Extra Helping, 10.ppm, BBC Two
Dotty, Russell Kane, Richard Madeley, Steph McGovern and Steve Pemberton go for dinner together in this extended episode.
They must place their bank card in the centre of the restaurant table. As the food is served and the drinks flow, they play a series of fun and revealing games, and if they win, they can retrieve their card.
Daytime Film Choices
The Magnificent Ambersons, 3.05pm, BBC Two
An absolute treat, this. Orson Welles' celebrated second feature film was unfortunately given a makeover by a nervous RKO Studios before it was released - but it's still a remarkable piece of movie history, if not as groundbreaking as Citizen Kane.
A period drama, written, directed and narrated by Orson Welles, starring Joseph Cotten and Agnes Moorehead, it follows a successful car manufacturer who is reunited with his lost love, now a wealthy high society widow, and hopes to give their relationship a second chance.
The Sons of Katie Elder, 4.45pm, Sky Cinema Greats
Hugely enjoyable western, starring John Wayne, Dean Martin, Earl Holliman, Michael Anderson Jr, James Gregory, George Kennedy and Dennis Hopper.
Four brothers are reunited at their mother's funeral and discover their father was swindled out of his farm and subsequently murdered. Then a crook frames them for killing the sheriff.
Prime Time Movie Picks
Arrival, 9.00pm, Film4
Denis Villenuve's sci-fi drama is a smart blockbuster, starring Amy Adams, Jeremy Renner and Forest Whitaker.
The world is thrown into uproar when 12 alien spaceships arrive at locations around the globe.
As tensions rise between nations and fear of the arrivals grows, a recently bereaved linguist is recruited by the US army to find a way to communicate with the aliens and discover why they have come.
The Simpsons Movie, 7.15pm, Film4
Despite the TV show being virtually laugh-free for many years, this full-length feature's quite enjoyable.
Homer unwittingly pollutes Lake Springfield, so the US government decides to isolate the city underneath a giant dome.
The Simpsons manage to escape and plan to start a new life in Alaska - but learn Springfield is about to be destroyed, and return to save their friends.
Friday Night Lights, 9.00pm, Sky Atlantic
The film of the book that preceded the truly marvellous TV series.
Billy Bob Thornton, Lucas Black and Connie Britton - who got upgraded to the role of Tami Taylor in the TV show - star as the huge success of a high-school American football team becomes an obsession for the residents of a down-at-heel Texas town.
As the local economy crumbles and underlying tensions threaten to boil over, the squad's victories are a shining beacon for the townsfolk - but come with a heavy price.
Late Late Flick Picks
The Driver, 10.00pm, Talking Pictures Television
Walter Hill's Noir-is thriller, starring Ryan O'Neal, Bruce Dern, Isabelle Adjani, Ronee Blakley and Matt Clark.
A hard-bitten detective embroiled in a long-running investigation of a skilled criminal tries to outsmart the crook sets up a fake robbery in a bid to catch his man.
Wayne's World, 11.05pm, Comdy Central
Ideal late-night comedy, starring Mike Myers, Dana Carvey, Rob Lowe, Tia Carrere and Lara Flynn Boyle, with a cameo by Alice Cooper.
Two heavy-metal fans broadcast an amateur TV programme from their basement. A slimy network executive offers them the chance to turn professional, but as they enjoy the perks of wealth and fame, they find their show being ruined by corporate interference.
Click here for full TV listings