The TV version of Snowpiercer lands today, Crimecall's back, there's a lockdown documentary with a difference - and there's a look back at the classic TV show All Creatures Great and Small . . .
Pick of the Day
Snowpiercer, Netflix
This new series is based on the 2013 film of the same name. If it's as good as that movie, it's going to be one hell of a ride.
Jennifer Connolly and David Diggs star in this post-apocalyptic thriller, where the world has become a frozen wasteland, and the remaining humans inhabit a giant train that perpetually circles the globe.
The carriages on the train are quite disparate, as the wealthy minority enjoy life up the front, while the poor minority lead a meagre existence down the back.
Don't Miss
All Creatures Great and Small, 9.30pm, BBC Four
The first episode of the hugely popular drama, starring Christopher Timothy and Robert Hardy, that ran from 1978 to 1990.
James Herriot visits Yorkshire seeking work as a vet with Siegfried Farnon's practice, but his interview becomes a baptism of fire when goes out on the rounds in the Dales countryside.
Preceded at 9.00pm by The Cult of Sunday Night, which examines the popularity of All Creatures Great and Small, and includes interviews with the show's cast and crew.
New or Returning Shows
CrimeCall, 9.35pm, RTÉ One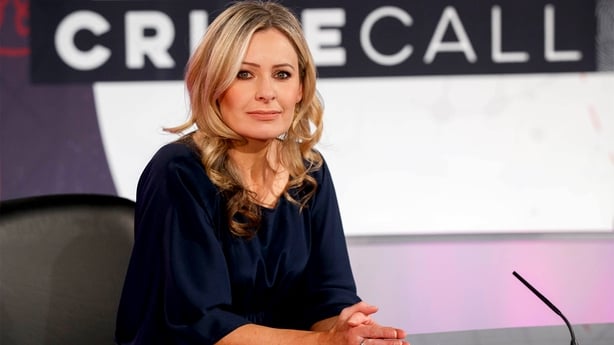 Sharon Ní Bheoláin presents appeals for help from the public in solving crimes, featuring reconstructions, CCTV footage, news features and a panel of police advisers taking calls.
Covid: Our Lockdown in Shanghai, 9.00pm, Smithsonian Channel
This is a pandemic documentary with a difference. British advertising creative and film-maker Yu Kung chronicles being restrained with his wife Crystal Liu in their apartment block in Shanghai.
He details the impact of the epidemic and sudden confinement on the lives of his family and neighbours, offering a rare glimpse into the lives of a diverse group of people grappling with the same unprecedented situation.
Inside the Factory: Keeping Britain Going: Toilet Roll Update, 8.00pm, BBC Two
Gregg Wallace celebrates some of the behind-the-scenes heroes who are working around the clock in the nation's factories to ensure that cupboards at home are kept stocked.
In the first edition, Gregg goes to the Essity paper mill in Manchester, which he visited back in 2018 and where they have upped production to make a million rolls of toilet paper every day, seven days a week.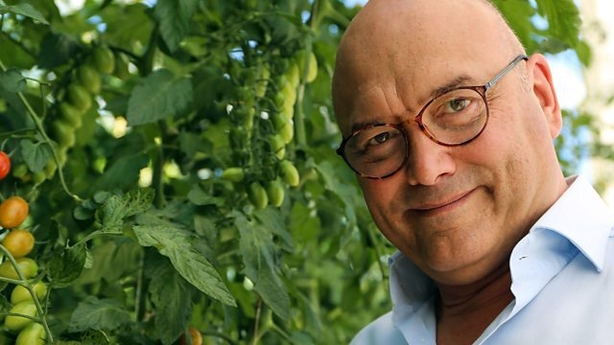 Meet the Ancestors Revisited: Stories from the Dark Earth: Pagans of Roman Britain, 9.40pm, PBS America
Archaeologist Julian Richards revisits some of his most important digs to discover how science, conservation and new finds have changed people's understanding of ancient history.
His journey begins at the excavation of two burials from Roman Britain - a wealthy man from Winchester, Hampshire, and the lavishly appointed grave of a woman from the heart of London.
Ending Today
The Young Offenders, 9.30pm, RTÉ 2
The baby is due soon and Siobhan is upset with the nonstop arguing of both families, so Orla tries to come up with a solution.
She suggests that everyone go away for a weekend break together to neighbouring Co Kerry and try to learn to get along for Siobhan and the baby's sake, but no-one seems convinced this is a good idea.
Celebrity SAS: Who Dares Wins, 9.00pm, Channel 4
The six remaining famous faces undergo the final stage of this intense version of SAS selection in the Inner Hebrides under the guidance of chief instructor Ant Middleton and his team of Foxy, Billy, Ollie and Jay.
Over the course of 48 hours, the celebrity recruits take on the interrogation phase, a torturous exercise where the interrogators keep ramping up the punishments, with the recruits being put through horrendous torture techniques.
Repeats of the Day
Bachelors Walk, 10.05pm, RTÉ 2
Raymond learns his ex-girlfriend Kate has been involved in a car accident and rushes to her hotel bedside - where she leaves him shaken by confessing her love for him.
Meanwhile, Michael continues the struggle to improve his life, while Barry and Davor find a willing investor for their dotcom enterprise - but they don't have a business plan to show him.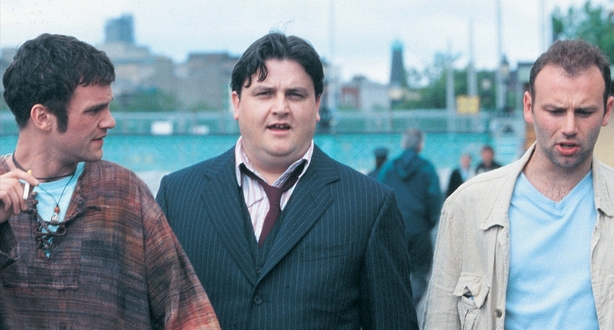 The Naked Civil Servant, 10.00pm, Talking Pictures Television
John Hurt stars in an Emmy Award-winning dramatisation of writer Quentin Crisp's autobiography, revealing how the flamboyant gay icon lived a passionate and often comic life and managed to be accepted by mainstream Britain.
The Good Life, 9.40pm, Gold
Here's the opening episode from the fourth and final season of this back-to-basics sitcom from the 1970s, starring Richard Briers, Felicity Kendal, Penelope Keith and Paul Eddington.
Margo and Jerry sow the seeds of an idea which prompts Tom and Barbara to consider going on a holiday.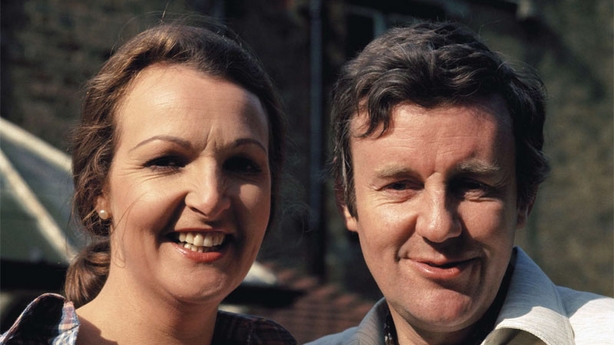 Daytime Film Choices
Top Hat, 2.50pm, BBC Two
Classic song and dance movie, starring Fred Astaire, Ginger Rogers, Helen Broderick and Edward Everett Horton, with a score by Irving Berlin, including songs Cheek to Cheek and White Tie and Tails.
A woman on holiday in London meets a famous dancer staying in the same hotel when his enthusiastic rehearsing wakes her up.
Attraction instantly develops between them, but she mistakenly believes he is a producer married to her friend.
Harry Potter and the Prisoner of Azkaban, 3.00pm, Sky Cinema Hits
This is my favourite Harry Potter movie, starring Daniel Radcliffe, Emma Watson, Rupert Grint, Gary Oldman, David Thewlis, Michael Gambon, Robbie Coltrane and Alan Rickman.
The teenage wizard is alarmed to learn a dangerous fugitive sorcerer is searching for him. Meanwhile, a new teacher at Hogwarts helps the bespectacled youngster to protect himself from the school's soul-sucking security guards.

Harry and the Hendersons, 2.35pm, Film4
Family comedy, starring John Lithgow, Melinda Dillon, David Suchet, Don Ameche and Kevin Peter Hall.
A hapless family's camping holiday in the mountains is brought to a sudden end when they accidentally hit the legendary Bigfoot with their car.
They decide to adopt the endearing creature, but have more trouble than expected trying to keep him concealed and to avoid arousing their neighbours' suspicions.
Prime Time Movie Picks
Paddington 2, 7.00pm, BBC One
In this superb sequel, Paddington finds the perfect gift for Aunt Lucy's birthday, but when the gift is stolen he becomes the prime suspect, and it is up to the Browns to prove his innocence.
The Glass Castle, 9.30pm, TG4
A young woman reflects on her unconventional childhood, growing up in poverty with her nonconformist parents. Drama, starring Brie Larson, Woody Harrelson and Naomi Watts.

The Inbetweeners 2, 9.00pm, E4
Simon Bird, James Buckley, Joe Thomas and Blake Harrison return in this sequel based on the Channel 4 comedy.
Awkward teenagers Will, Simon and Neil find university life does not live up to their expectations, and are insanely jealous of Jay's stories of his gap year in Australia.
Heading Down Under to meet their friend, they inevitably discover he has exaggerated his escapades - so decide to go in search of a real adventure.
Late Late Flick Picks
Psycho, 11.00pm, Sky Cinema Sci-fi & Horror
Alfred Hitchcock's superb psychological thriller, based on the book of the same name, starring Anthony Perkins, Janet Leigh, Vera Miles, Martin Balsam, John Gavin and John McIntire.
A woman on the run after stealing from her boss ends up at an isolated motel, where the owner's curious relationship with his domineering mother results in murder.
Life, 11.15pm, Sky Comedy
Comedy, starring Eddie Murphy, Martin Lawrence, Ned Beatty, Rick James, Bernie Mac, Bokeem Woodbine and Obba Babatunde.
Two men receive life sentences for a crime they did not commit. Once behind bars, their situation becomes even more dire when they discover petty differences can easily be magnified into reasons for all-out war.

Suburbicon, 10.30pm, BBC Two
Curious black comedy directed by George Clooney, starring Matt Damon, Julianne Moore and Oscar Isaac.
In the summer of 1959, a mild-mannered family man must face his demons after a home invasion shakes his quaint neighbourhood, as he has to navigate the town's dark underbelly of betrayal, deceit, and violence.

Click here for full TV listings