On another busy day on the box, there's a debate about Britain's Greatest Comedy Character, Hawaii Five-0 heads off to TV Heaven, and Sons of Anarchy spin-off Mayans MC returns . . .
Pick of the Day
Britain's Greatest Comedy Character, 8.00pm, Gold
A jury of comedians, actors and writers including Shappi Khorsandi, Nina Wadia, Lucy Beaumont, Marcus Brigstocke and Grace Dent debate Britain's greatest comedy character (which also includes the Irish Father Ted).
A public vote helped shortlist a top 30 and, over the course of a three-hour show, the panel will battle it out in a heated debate to identify who should take the number one spot.
As well as Craggy Island's Father Ted, the list of characters includes Alan Partridge, Basil Fawlty, Captain Mainwaring, David Brent, Del Boy and Victor Meldrew.
Don't Miss
Hawaii Five-0, 9.00pm, Sky One & NOW TV
Steve McGarrett and the 5-0 gang are hanging up their shirts after ten seasons, leaving us with a little less sun on our Sunday evenings.
In the dramatic final episode, Danny is abducted and badly wounded by Wo Fat's wife, who is after the cypher Steve's mother left him. Also, Steve finally solves the case his father left for him 10 years ago.
New or Returning Shows
Mayans MC, 10.55pm, BBC Two
Season two of the Sons of Anarchy spin-off begins with a double bill.
In the opener, a murderous raid backfires for EZ and the gang when a covert ally is caught, while Angel's animosity to his brother troubles their chief.
Later, EZ and Angel embark on a rift-healing road trip, but back home an even older relationship is revisited, and Emily loses her cool.
How Quizzing Got Cool: TV's Brains of Britain, 9.00pm, BBC Four
Victoria Coren Mitchell, Judith Keppel, Chris Tarrant, Mark Labbett and the late Nicholas Parsons help Ben Miller trace the origins of the pro-quizzers; quiz show veterans who have emerged from the crowd of quiz aficionados in recent years to achieve fame and fortune for their general knowledge prowess.
Miss Saigon: 25th Anniversary Performance, 9.00pm, Sky Arts
Eva Noblezada and Alistair Brammer star in a 25th anniversary gala performance of the musical at London's Prince Edward Theatre, recorded in 2016.
The story tells the tragic tale of young bar girl Kim, who is orphaned by war and eventually falls in love with American GI Chris - but their lives are torn apart by the fall of Saigon.
Ending Today
Magnum PI, 8.00pm, Sky One & NOW TV
In the season finale of the sun-soaked action drama reboot, Rick and TC look into the death of an unidentified man and must share the news with his estranged daughter.
NCIS: LA, 10.00pm, Sky One & NOW TV
Season 11 comes to an end as Sam, Callen and Rountree travel to Afghanistan to help with a sensitive case after two SEALs claim their chief murdered an unarmed prisoner.
Repeats of the Day
Talking Pictures, 2.50pm, BBC Two
A retrospective look at television appearances made over the years by Hollywood legend John Wayne, capturing the milestones and highlights of his life and career.
Followed at 3.35pm by She Wore a Yellow Ribbon, the second in John Ford's cavalry trilogy, where Wayne plays a US cavalry officer who suffers a setback on his last mission and is 'retired' before he can take further action.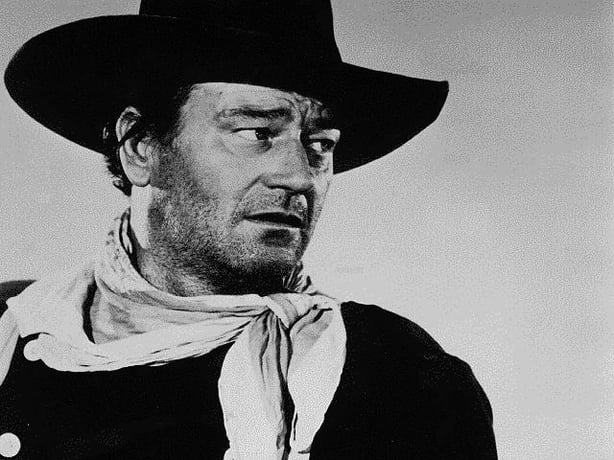 Burma with Simon Reeve, 7.15pm, BBC Two
Part one of a two-part documentary exploring the country in the aftermath of the humanitarian crisis in which thousands of Rohingya Muslims were driven from their homes by the military.
Simon visits Burma's Buddhist heartlands, including the ancient capital of Bagan, and meets the city's controversial nationalist monks, and visit the world's biggest refugee camp, in Bangladesh.
Hardy Bucks, 11.30pm, RTÉ 2
Life is rosy for Eddie Durkan, who is happily living rent free in Buzz's house, and having Ciara coming over to stay a few nights a week.
The only problem is, she wants them to get their own place. Meanwhile, the Viper arrives in town with his latest business - an ice-cream van he is using as a front to sell drugs.
Daytime Film Choices
Rio Bravo, 3.00pm, TCM
Howard Hawks' classic Western, starring John Wayne, Dean Martin, Ricky Nelson, Walter Brennan and Angie Dickinson.
Sheriff John T Chance and his drunken deputy Dude make a courageous stand against a rancher and his hired guns, who are threatening to tear apart a peace-loving town if a murderer being held in the local jail is not released.
Ice Age: Collision Course, 5.00pm, Film4
Animated sequel, with the voices of Ray Romano, Denis Leary, John Leguizamo and Simon Pegg.
When a cosmic blunder leaves Earth in the path of an asteroid, it's up to Sid the sloth and pals Manny and Diego to save the day.
Where Eagles Dare, 1.10pm, RTÉ One
Second World War yarn, starring Richard Burton, Clint Eastwood, Patrick Wymark, Michael Hordern and Mary Ure.
An American general is held captive by the Nazis in a heavily defended fortress in the Alps. A crack team of British soldiers and an American lieutenant are dispatched to free him, but they soon realise there is a traitor in their ranks.
Family Flick
Paddington, 7.10pm, E4
Marvellous comedy based on Michael Bond's series of children's books, starring Hugh Bonneville, Sally Hawkins and Nicole Kidman, with the voice of Ben Whishaw.
An earthquake forces a bear from the Peruvian jungle to start a new life in London.
He finds modern Britain to be very different from the stories told to him by his aunt, but makes a new home with a kindly family.
Prime Time Movie Picks
Snowpiercer, 9.00pm, Film4
The day before Netflix launch the TV series based on the film, here's Bong Joon Ho's superb fantasy thriller, starring Chris Evans, Song Kang-ho, Tilda Swinton, Jamie Bell and Octavia Spencer.
In a snow-ravaged world, a group of travellers fight for survival on a train that perpetually circumnavigates the globe.
The vehicle's occupants are divided into a military ruling elite and their dishevelled captives. But now,
17 years after the train set out on its seemingly never-ending journey, the downtrodden, abused captives have had enough. Revolution is in the air.
Funny People, 9.00pm, Sky Comedy
Comedy drama, starring Adam Sandler and Seth Rogen.
Successful but lonely comedian George Simmons learns he has less than a year to live.
While performing at a comedy club, he meets an aspiring stand-up who is still trying to figure his act out.
George takes the fledgling comic under his wing, offering him a job as a joke writer - but the real reason for hiring him is to avoid dying alone.
Fast & Furious: Hobbs & Shaw, 8.00pm, Sky Cinema Premiere
Action adventure spin-off, starring Dwayne Johnson, Jason Statham and Idris Elba.
Hulking lawman Luke Hobbs and lawless outcast Deckard Shaw must put their differences aside and team up when a cyber-genetically enhanced anarchist gains control of an insidious bio-threat that could alter humanity forever.
Late Late Flick Picks
Hotel Mumbai, 12.15am, Sky Cinema Hits
Writer/director Anthony Maras's fact-based thriller, starring Dev Patel, Armie Hammer and Jason Isaacs.
In 2008, at the Taj Mahal Palace Hotel, four terrorists take the staff and residents hostage. However, some of the employees risk their lives to protect their guests.
Escape Room, 11.45pm, Sky Cinema Sci-fi & Horror
Psychological thriller, starring Deborah Ann Woll, Taylor Russell and Tyler Labine.
Physics student Zoey, wealthy trader Jason, stock boy Ben, truck driver Mike, war veteran Amanda, and escape room enthusiast Danny are each given a puzzle box.
When they solve it, they are invited to take part in an escape room challenge with one million dollars as prize.
Good Vibrations, 10.30pm, BBC One
Hugely enjoyable biopic starring Richard Dormer, Jodie Whittaker, Adrian Dunbar, Liam Cunningham, Karl Johnson and Dylan Moran.
Legendary Belfast punk impresario Terri Hooley becomes the unlikely leader of a motley band of kids and punks, who join him in his mission to bring his city back to life.
Click here for full TV listings