Norwegian pop star Dagny has decided to release her pure pop debut album in two parts. She talks to Alan Corr
Dagny is shopping for sweets in her native Tromsa in Norway. "It's the weekend! You've got to have candy!" she says down her mobile as she cooes hellos to passerbys.
Talk about a sugar rush.
The daughter of musicians, 29-year-old Dagny Norvell Sandvik is following in the snow prints of Robyn, Sigrid, and Abba with a scandi pop sound that distills dance floor melancholia and mixes it with shafts of pure summer pop. She is a cult star in Scandinavian, who do-wrote Katy Perry's single, Never Really Over, and her debut album is released in two parts, with the first six tracks out now and rest to follow in September.
The release comes as lockdown is being lifted in Norway, a happy coincidence for her songs of new beginnings and cautious optimism. "It's been interesting," she says brightly in her perfect English.
"Right before we got into this weird and horrible situation, in a way I needed a break so keeping in mind that a lot of people have been very seriously affected, I would say that it did come at a really good time.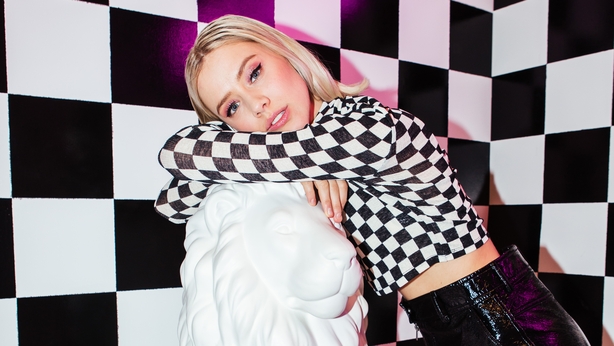 "I feel like I've been breathing and focusing on the right things and spending some fine time doing other things than music. Musicians are really good at forgetting there are other things in life other than music."
Her decision to release her debut album, Strangers/Lovers, in two parts is a gameplan which may have something to do with the fact that we seem to all have the attention spans of consumptive mayflies and have become enslaved by the tyranny of instant gratification streaming services like Spotify.
"It was something I decided to do quite early but I had to go a lot of rounds with myself," Dagny says. "But I was also terrified because it was a my debut album and people would consider it two EPs rather than an album. The reason I did it was because I think there is a very specific theme and emotion in these twelves songs but there was also a very clear divide emotionally.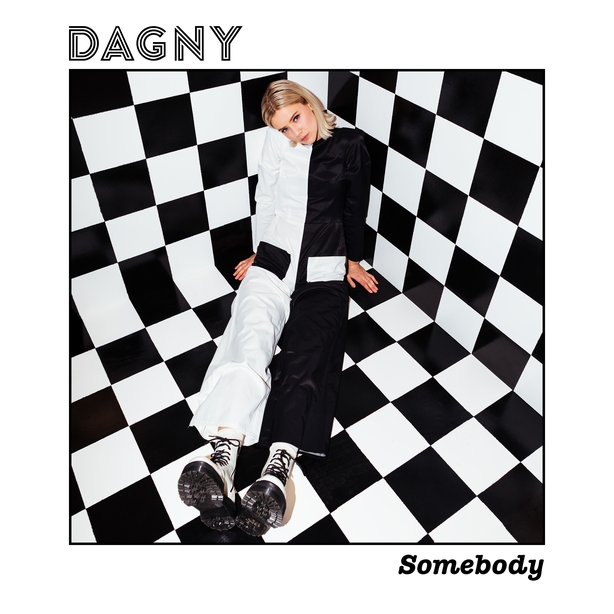 "It naturally split into six songs on each side and there was a very natural divide between going into a relationship and being in it and also the other part which was more retrospective where you look back at something that is over. It felt natural to let the listener live in specific emotions and digest it part by part. It told the story a bit clearer."
Her frankly gorgeous new single Somebody is an ode to infatuation that also bristles with a sense of unease and trepidation. It sounds as if she, just like everybody in the early stages of romance, is almost scared of falling to hard.
"Hahaha. Emmmm, I think that when you decide to go into something you're potentially at your most vulnerable," she says. "Because there is a chance it might not work out and there is a chance that you might get hurt. There's all these things that you weirdly consider at the same time that you're competley all-consumed and obsessed with this emotion.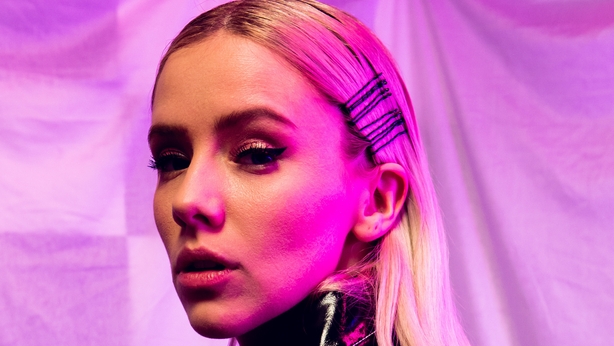 "I wouldn't say there is a rule to how you should feel but I guess it's like throwing yourself into something with open arms and open heart. It's hard for me to talk about this song without ruining the illusion of what it is about. I'm not someone who compares relationships.
"I think you can have a lot of loves throughout your life and I think one is necessarily greater than the other. When you go into a relationship you think 'Oh my god! This is so special' but at the same time you think it's not really about one person. I've been lucky to feel this several times. It would be wrong to say the song is about one person."
The first part of the Strangers/Lovers also features the expansive Let Me Cry, which contains the telling lyrics, "I'm from the north so I'm strong/I'm the last one to admit I'm wrong".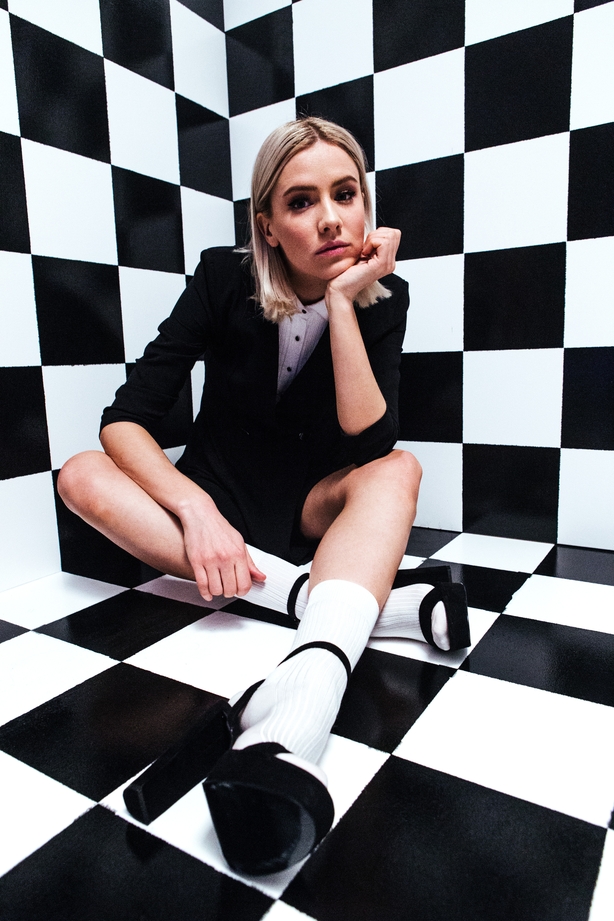 "Coming from the north, there is tough weather and conditions but there is a difference between the cites," she says. "North Norwegians can be a bit tough to read and you might think they're a bit harsh but when you get underneath that you'll see that they're the nicest people.
"They put a lot of feelings into what they say. It can be hard to know where I stand and that's what I was thinking when I wrote that lyric and I thing it has something to do with being a northerner."
Dagny is no stranger to Ireland having supported The Coronas at IMMA in 2017 and she's been back several times to play her own headline shows. "It was so much fun," she says. "It was the first big show we ever did in Ireland and our first hello to the Irish audience. It was such a cool place because there's so much culture and people seem to love music so much.
"I just remember the audience really welcoming us and that's not something you can always expect, especially when it's a support show."
Co-writing a hit song for Katy Perry was obviously a good payday for Dagny but she never got to actually meet the princess of pop kitsch. "This is probably the point where I go, 'Oh, me and Katy go way back!'" she laughs.
"I've never me her, I've never spoken to her. I was very happy that she recorded the song and that I got to be part of a whole new journey and it was exciting to be on other side of it to be honest.
"When you release your own song under your own name, you have to be involved in everything and make sure it's right but with writing for someone else you get to observe the whole thing happening from the sideline and to be happy about it. It was a really good experience."
Dagny: some candy talking.