Produced by Stephen Street (Blur, The Cranberries, The Smiths), Kilkenny band The Wha have returned with new single Blue For You.
We need your consent to load this YouTube contentWe use YouTube to manage extra content that can set cookies on your device and collect data about your activity. Please review their details and accept them to load the content.Manage Preferences
The track follows previous singles, 40 Odd Years and Innocents, and comes with a video directed by Cameron West, which was inspired by The Beatles' Yellow Submarine and depicts the band in their hometown of Kilkenny.
Speaking about the new song, vocalist Finn Cusack said: "I suppose 'Blue For You' is a bit of a shameless pop song. It has a feel good jingle-jangle vibe to it. Lyrically, it's just a confused reflection.We really enjoyed making the video with Cameron West.
"We were inspired by Yellow Submarine but wanted to put our own twist on it. Initially it started off as just a lyric video and then we got a bit carried away and then we ended up as cartoons.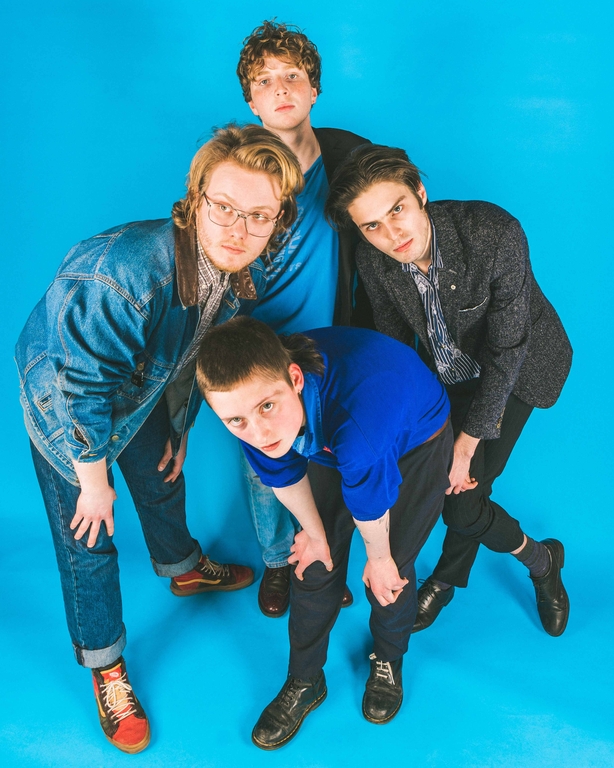 "Abe from the band is a great illustrator and some of his sketches of the band made it into the video amongst locations from our hometown of Kilkenny.
"Recording the track in London with Stephen Street was a boyhood dream come true. We're big fans of his so it was a pleasure to work with him. We learnt a lot in a few days. We also enjoyed running around London like lost dogs for a week."
Tell us three things about yourself?
1. We come from Kilkenny.
2. We don't come from Dublin.
3. There's nothing wrong with that.
How would you describe your music?
I would describe our music as excellent.
Who are your musical inspirations?
SOME of them are The Beatles, Bob Dylan, Lou Reed, Elvis Costello, The Go-Betweens and The Pogues.
How are you occupying yourself during the coronavirus lockdown?
Writing songs, recording demos, reading books, self-loathing, self-loving, and sampling various alcoholic beverages. In that order, daily.
What's your favourite song right now?
Did She Scare All Your Friends Away by Gareth Liddiard (of Tropical F*** Storm)
Favourite lyric of all time?
"You don't need a weatherman to tell which way the wind blows."
If you could only listen to one song for the rest of your life what
would it be?
Everybody's Talkin' by Harry Nilsson
Where can people find your music/more information?
Spotify - The Wha
Instagram - @therealwha
Twitter - @therealwha
Facebook - www.facebook.com/thewha17/