The great Stevie Wonder is the music focus on BBC Four, The Late Late Show features the likes of Micheál Martin and Jeremy Irons, while Reese Witherspoon and Kerry Washington star in Little Fires Everywhere . . .
Pick of the Day
Stevie Wonder: A Musical History, 10.00pm, BBC Four
A genius whose songs and music have permeated popular culture since the 1960s, Stevie Wonder is not short of celebrity fans.
Here, some well-known fans celebrate the man and his music by selecting some of his best-loved songs. Contributors include actor Martin Freeman, singers Alexander O'Neal, James Morrison, Beverley Knight and Corinne Bailey Rae.
Want more? How about New Order's Gillian Gilbert and Stephen Morris, DJs Ana Matronic, Trevor Nelson and Norman Jay, Heaven's 17's Glenn Gregory and Martyn Ware, journalist Sian Pattenden and presenter Emma Dabiri.
Followed at 11.00pm by Sings Stevie Wonder, a trawl through the BBC archives, unearthing 50 years of covers of Wonder's classic songbook, including Cilla Black, Jimmy Helms, Dionne Warwick, the Osmonds, India Arie and James Morrison.
Here's a personal favourite:
Don't Miss
The Late Late Show, 9.35pm, RTÉ One
It's the penultimate Late Late Show, and as talks on the formation of a new Government continue, Fianna Fáil leader Micheál Martin joins Ryan Tubridy for an exclusive interview detailing his prescription for Ireland's post-Covid recovery.
Daniel and Majella O'Donnell will be in the studio chatting with Ryan before performing a special duet together, and voicing their support for St Vincent De Paul.
Oscar-winning actor Jeremy Irons will talk about why he choose to make his home in Cork, why he too has become a fan of Normal People, and also discuss his support for the work of The Hope Foundation abroad.
Singers Nathan and Jake Carter, and Jake's girlfriend Dancing with the Stars professional Karen Byrne, will speak from Fermanagh, where they have been isolating, about how they plan to celebrate Nathan's 30th birthday next week.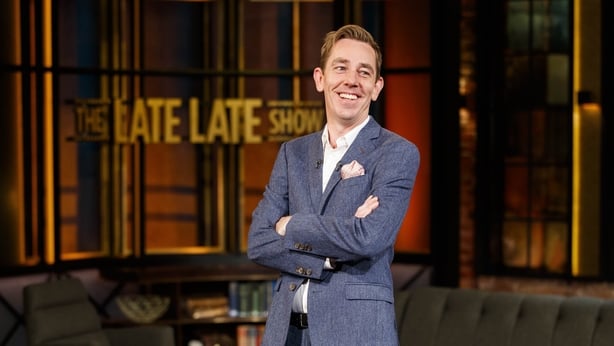 The Last Leg: Locked Down Under, 10.00pm, Channel 4
Now, these guys have managed to overcome the obvious constrictions to produce a great show over the last couple of weeks, even though they're reporting from Australia as well as the UK.
Join hosts Adam Hills, Josh Widdicombe and Alex Brooker in their respective homes for their comic review of current events - with Sarah Millican and Jamali Maddix offering their thoughts on the highs and lows of isolation, while there's music courtesy of the Horne Section.
Later - with Jools Holland, 10.00pm, BBC Two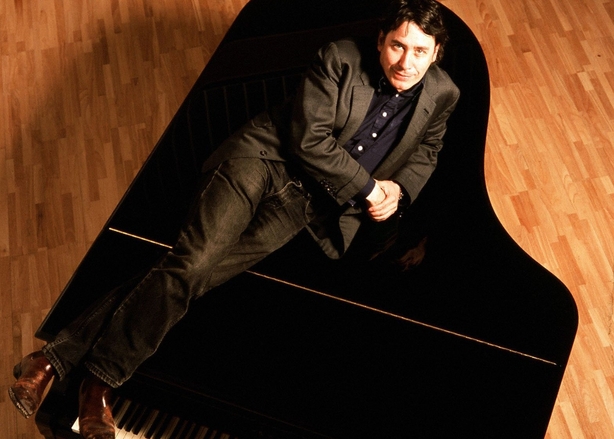 The host reinvents his music show to accommodate the requirements of the lockdown, joined - virtually - in this edition by grime pioneer Dizzee Rascal.
The east London rapper talks through his musical journey and some of the artists that were part of it, illustrated by clips from the BBC archives.
Plus, as part of the show's focus on new music and artists, a unique performance by a contemporary artist.
New or Returning Shows
Can Alzheimer's Be Stopped?8.35pm, PBS America
The search for treatments for the disease, going behind the scenes of major drug trials to see how researchers target and test therapies that may slow or even stop it.
New to Download
Little Fires Everywhere, Amazon Prime Video
This drama miniseries looks really good, is based on the 2017 novel of the same name by Celeste Ng, and stars Reese Witherspoon and Kerry Washington.
Set in Shaker Heights, Ohio during the late 1990s, it follows the intertwined fates of the Richardson family and an enigmatic mother and daughter who upend their lives.
Homecoming, Amazon Prime Video
Psychological thriller series starring Julia Roberts, based on the podcast of the same name created by Eli Horowitz and Micah Bloomberg.
Heidi Bergman had been a social worker at the Homecoming Transitional Support Center, helping soldiers transition to civilian life, though why they needed this help is unclear.
Four years later, Bergman has started a new life working as a waitress but has difficulty remembering her time at Homecoming. After a US Department of Defense auditor comes calling, Bergman comes to realise that she had been misled about the true purpose of the facility.
Selling Sunset: Season 2, Netflix
The reality series that follows LA's most elite real estate agents returns for Season 2, documenting their juicy private lives, posh listings and high-profile clients.
Trailer Park Boys: The Animated Series: Season 2, Netflix
The animated series returns for a second run, with the entire gang transformed into cartoons.
Repeats of the Day
Great Continental Railway Journeys, 7.25pm, RTÉ 2
Michael Portillo follows in the footsteps of Edwardian travellers to trace a route recommended in his Bradshaw's guide from the heart of France to the Mediterranean coast.
His journey begins in Lyon, where he learns how the city got its gastronomic reputation, and ends at the Mediterranean port of Marseille, where he joins a pilot boat as it leads a supertanker to its berth.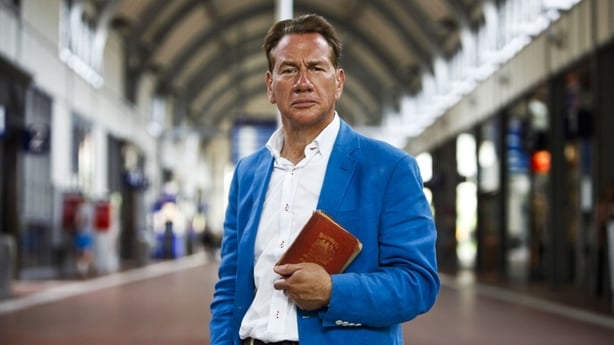 Pulp: a Film about Life, Death and Supermarkets, 10.0pm, Sky Arts
Documentary following Jarvis Cocker's band as they return to their Sheffield roots for their farewell concert in 2012.
The film features footage from the performance and interviews with the group, as well as contributions from residents of the city, who share their thoughts on life, love and music, and perform their own rendition of Pulp's hits.
Daytime Film Choices
Men in Black, 3.50pm, Sky Cinema Hits
Entertaining sci-fi comedy, the original and the best MIB movie, starring Will Smith, Tommy Lee Jones, Linda Fiorentino, Rip Torn and Vincent D'Onofrio.
A streetwise cop is enlisted by a top-secret government force dedicated to policing alien visitors to Earth, teaming up with a veteran agent just as a body-swapping extraterrestrial giant insect begins a reign of terror throughout New York City.
Followed by MIB2.
Here's the great video for the Will Smith theme tune:
The Hound of the Baskervilles, 2.55pm, TCM
Classic Sherlock Holmes mystery, starring Basil Rathbone, Nigel Bruce, Richard Greene and Lionel Atwill.
Holmes and Dr Watson investigate claims that the last remaining member of the aristocratic Baskerville family is being persecuted by a monstrous spectral hound roaming the remote Devon moors.
Mission: Impossible - Rogue Nation, 2.50pm, Sky Cinema Greats
Slick, action-packed spy thriller sequel, starring Tom Cruise, Jeremy Renner, Rebecca Ferguson and Simon Pegg.
The team of secret agents faces being shut down when the head of the CIA convinces the US Senate that it is too dangerous.
The operatives of the Impossible Mission Force become fugitives when they defy orders and plot to bring down a shadowy society of assassins.
Followed by Mission: Impossible - Fallout. You'd better hope it's raining today.
Prime Time Movie Picks
The Snowman, 9.00pm, Sky Witness
Passable Jo Nesbo adaptation, starring Michael Fassbender, Rebecca Ferguson and Charlotte Gainsbourg.
Detective Harry Hole investigates the disappearance of a woman whose scarf is found wrapped around an ominous-looking snowman.
The Hangover, 9.30pm, TCM
Hugely popular comedy, starring Bradley Cooper, Ed Helms and Zach Galifianakis.
Three men on a stag weekend in Las Vegas wake up after a night of heavy drinking and find they have not only misplaced the groom, but somehow gained a tiger and a baby.
Unable to remember the details of the night before, they set about piecing the clues together in the hope of finding their missing friend.
Kill Bill Vol 1, 10.00pm, Syfy
The first part of Quentin Tarantino's two-part martial arts thriller, starring Uma Thurman, Lucy Liu, Vivica A Fox, Daryl Hannah and David Carradine.
A female assassin wakes from a four-year coma and promptly sets out on a campaign to wipe out her erstwhile colleagues, who tried to kill her at her own wedding - one of whom is now the kingpin of the Tokyo underworld.
Late Late Flick Picks
Tropic Thunder, 11.15pm, BBC One
Satirical action comedy starring Ben Stiller, Jack Black and Tom Cruise, among others.
While shooting the epic Vietnam War film Tropic Thunder, the production quickly derails thanks to the gigantic egos of everyone involved in the production.
Tugg Speedman, an action hero trying to segue out of that genre and Jeff Portnoy, a drug-addicted fat comic also attempting to change his image by taking on such a serious film.
They star alongside five-time Oscar winner Kirk Lazarus, a man who insists on immersing himself totally in a role.
To the Devil a Daughter, 10.00pm, Talking Pictures TV
Hammer horror based on Dennis Wheatley's novel, starring Christopher Lee, Richard Widmark, Honor Blackman, Denholm Elliott and Nastassja Kinski.
A writer tries to protect a girl from a coven planning to impregnate her with the spawn of Satan, plunging him into the dangerous world of the supernatural.
Spotlight, 11.20pm, BBC Two
Mark Ruffalo, Michael Keaton, Rachel McAdams and Liev Schreiber star in this cracking, Oscar-winning drama about the Boston Globe's unearthing of a massive paedophilia scandal within the Massachusetts Catholic Archdiocese.
Click here for full TV listings