Two Irish film makers who have never met, have collaborated remotely to make a new short film which provides more than a few laughs during the current coronavirus pandemic and which will chime with anyone working from home at the moment.

Monaghan-based writer and producer Adam Brennan teamed up with Dublin director Colin Fleming to make Devolved, a seven-minute comedy short about a dedicated customer care worker, played by Brennan, who goes through some dramatic changes when he finds himself doing his job from his coffee table as he quarantines during the Covid-19 outbreak.
Warning: film contains profanity and cruelty to a scrabble board.
Devolved is a co-production between Monaghan-based digital production company FKU Productions and City Morgue Films, a Galway production company that specialises in all things alternative, and it saw the filmmakers innovating to get the project finished.
Shot over seven days in isolation in Monaghan, Colin directed the film remotely via a HTML line from Dublin and he also used Zoom and WhatsApp to guide Adam as he acted out the scenes.

Taking cues from such directors as Hitchcock, Kubrick, the Coen brothers, and Adam's all-time hero, Kevin Smith, and with guest appearances from Yoda and Star Wars droid BB-8, the short film is a triumph over technical adversity.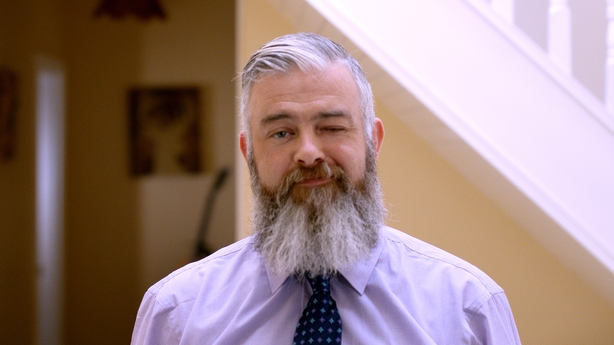 "I knew I wanted to make a film in 2020, but Covid-19 threw a spanner in the works," says Adam. "There's enough drama in the world right now so I wanted to make something that would make people laugh.

"I've always tried to do my best with what's to hand, so I just asked around to see if anyone else wanted to get involved, and thankfully Colin answered the call. The virus had the power to prevent us leaving our homes, but not to prevent us creating something we're both very proud of."

Colin, who previously made 2019's Sons and Broken Noses, added, "Honestly, when I first told friends I was considering this project, with someone I'd never met and whose work I wasn't that familiar with, they all thought I had lost it. Some even reckoned it could spell trouble for my career.
"But, to be fair, I couldn't be happier with how it's all come together, and quite a few of them have even withdrawn those comments since they've seen the film.

"It was certainly a whole new experience in trying to juggle and call shots between Zoom and Whatsapp, but that's what I love about the chaos that is film-making - problems get presented, and you just have to solve them."