Winning Streak presenter Sinéad Kennedy has been sequestered down in her native Cork - where else, boy? - and she has been enjoying cooking, going for walks, and Scandi crime series on the telly.
"All I've been Googling these days is decent recipe books as I'm cooking far more than ever before. After finishing my Masters (psychology) I promised myself that I'd get back into reading before bed as it's definitely a better way to end the day than watching TV - too much stimulation.
"I had been looking forward to reading books that I wanted to read as opposed to the ones that were prescribed through college but it's just one of those things, it hasn't really happened yet. But tomorrow's a new day I guess!
"TV box sets, documentaries, films, anything on TV is like my specialist subject! I'd often stay up late into the night devouring the latest box set. It seems like a great idea at the time but you wake up wrecked and have nothing to watch the next night so it's never a good call to do it like that! You'd think I'd learn!
"I spend a lot of time watching documentaries, our home-grown ones from Docland and the RTÉ Documentary Unit as well as the docs on Channel 4 and the odd Netflix one too. I don't think Tiger King was all it was cracked up to be - controversial comment I know.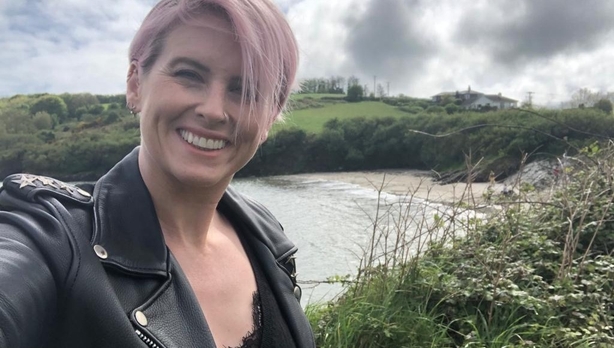 "I love a good thriller or crime series to. Line of Duty is always going to be the one to beat, I think. The Bodyguard was great too, but it lacked a certain Adrian Dunbar. As I've watched almost everything I can get my hands on I'm currently ploughing through any Scandi crime series I can find.
"Right now I'm binge watching Normal People, the TV adaption of Sally Rooney's book, set in Ireland. The acting is sublime and how they deal with issues like mental health, consent, love, bulling, domestic abuse is wonderful. If you haven't started watching it yet then you're in for a treat.
"I like to have a Spotify playlist blaring when I'm pottering around the house cleaning or cooking. I love a bit of 80s or Indie, a total contrast. I tend to sing very loudly (and badly) along with whatever it is either way. My poor husband!
"I get my documentary fix via the Documentary On One App and I love a good true crime podcast. I realise that there is a clear theme forming.
"I don't play an instrument although I always dreamed about learning to play the sax or the drums but I don't think my neighbours would thank me for it if I decided now was the time.
"Luckily, we have a beach within a 2km radius, so I've been trying to get out of the house and down there as much as possible. The weather has been hit and miss, but even still there's nothing like sitting on the beach and listening to the waves crash on the shore. It's good for the soul, I think so anyway.
"Walking is my only real exercise. I did however download an app about four years ago with great intentions to start using their fitness program - perhaps I finally will!
"I love to surf too – I'm not any good but I love it all the same. Unfortunately, there are no surf beaches within my limit. But in general, I haven't picked up a new language, haven't made banana bread and I haven't been engaging in any live workouts. There's time yet though so who knows!"