Today on the box there's the concluding episode of the Burnt By the Sun, the fascinating story of an incarcerated musical prodigy, former TV star Gail Porter, vaccines, Mel Brooks and loads more . . .
Pick of the Day
Burnt By the Sun, 9.35pm, RTÉ One
Gas. The wife was only talking about this last night, and here we go. I have no idea why this was pulled from the schedule back in April, but I can hazard a guess.
This is the second part of the documentary about Irish people buying property abroad during the boom Celtic Tiger times and the problems they have faced since.
The programme reveals how some buyers are still struggling to escape what became a nightmare, others are resigned to the ongoing cost of their investment and many continue to try to recoup their losses.
Don't Miss
Arena: the Changin' Times of Ike White, 10.00pm, BBC Four
This looks like a fascinating documentary, as Daniel Vernon tries to track down Ike White, a musical prodigy who was serving life in prison for murder when he was given the opportunity to record an album.
The resulting record Changin' Times came out in 1976 and, following his release from prison, White seemed to be on the path to redemption. But just as he was charting a course to stardom, he disappeared.
10 Things to Know About, 7.30pm, RTÉ One
Vaccines is the topical topic in tonight's show. Even the anti-vax brigade get a look-in.
Aoibhinn Ní Shúilleabháin, Kathriona Devereux and Jonathan McCrea look at the history of vaccines and some of the reasons behind the trend for some people to mistrust them and refuse to have their children immunised.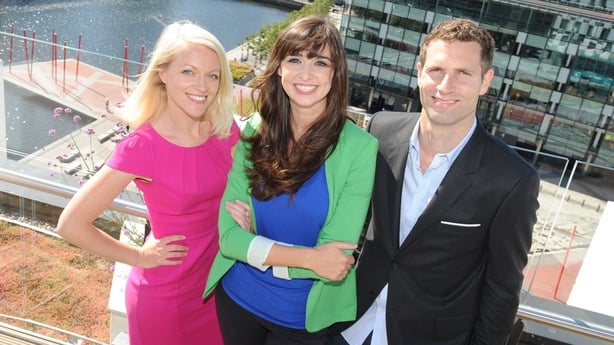 Emergence, 9.00pm, Fox
Allison Tolman (Molly Solverson in the first season of Fargo) is great in this Lost-lite mystery drama as Jo Evans, a divorced police chief and mother, who takes in the mysterious young girl Piper and is determined to protect her from those seeking her out.
In this week's episode, Jo is determined to prove Kindred was behind the attack on Benny and April, while Piper experiences intense and confusing visions.
New or Returning Shows
Work on the Wild Side, 4.00pm, Channel 4
This series following British people working with animals in South Africa's national parks, with the first edition meeting two people volunteering at a sanctuary for orphaned rhinos.
Cornish vet Emily attempts a life-threatening giraffe relocation, while marine biologist Alison finds a new way of dealing with plastic pollution on the Western Cape.
Monkman & Seagull's Genius Adventures, 9.00pm, BBC Two
Eric Monkman and Bobby Seagull travel around Britain to explore their favourite scientific breakthroughs, beginning with the 18th-century inventions that kick-started the Industrial Revolution and transformed scientific understanding.
They head to Derbyshire to investigate Richard Arkwright's water frame - a spinning machine that allowed cotton textiles to be mass-produced, and then examine James Watt's separate condenser, an unassuming invention that would be the biggest single improvement ever made to the steam engine.
Being Gail Porter, 11.30pm, BBC Two
During the 1990s, Gail Porter became a major TV star and sex symbol in the UK - she even had her naked image projected on the wall of the House of Commons - but there was a terrible price to pay for her fame as her life unravelled.
In this BBC Scotland documentary, which has been on the Beeb's iPlayer since January, the Edinburgh native opens up about her past, hoping to understand her rise to celebrity and her fall into depression, anorexia, self-harming and homelessness.
The Animated World of Halas and Bachelor, 9.00pm, Sky Arts
The story of a Jewish emigre from Hungary and a working-class woman from Watford who fell in love and created an adaptation of Animal Farm (with a different ending to Orwell's book), the first feature-length cartoon in British history.
New to Download
The Big Flower Fight, Netflix
Teams of florists, sculptors and garden designers push their talents to the limit to create extravagant floral installations in this competition show.
Repeats of the Day
Death Row: Countdown to Execution, 9.00pm, Virgin Media One
Susanna Reid travels to Huntsville, home of the most active death chamber in the United States, to come face to face with Death Row inmate Patrick Murphy.
She meets the lawyers who are fighting for and against his execution, the family of the police officer who lost his life, and when his execution day arrives, she's outside the death chamber.
David Bowie: Stardust, 8.45pm, PBS America
The story of how the much-loved musician's 1972 album The Rise and Fall of Ziggy Stardust and the Spiders from Mars made him one of the world's most famous rock stars.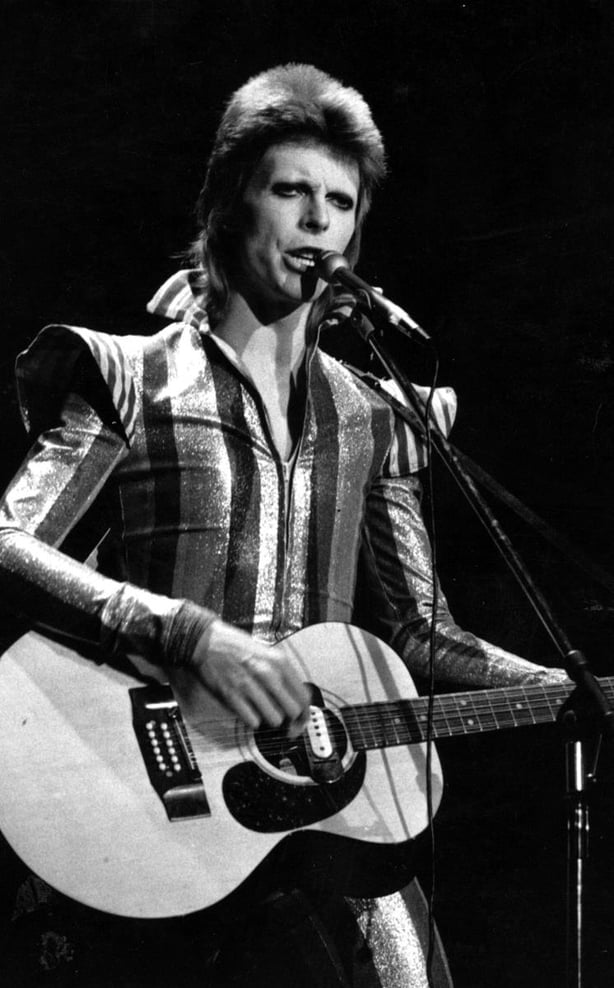 Daytime Film Choices
High Anxiety, 2.35pm, Sky Cinema Comedy
Spot-on spoof of Alfred Hitchcock movies directed by and starring Mel Brooks. With Madeline Kahn, Cloris Leachman and Harvey Korman.
A psychiatrist takes over the running of an institute following the suspicious death of the previous director. When he ends up framed for murder, he has to keep his own neuroses under control before he can prove his innocence.
Wagon Master, 3.05pm, BBC Two
Director John Ford's poetic story of a pioneering Mormon community, starring Ward Bond.
Forced out of Crystal City, a group of Mormons head westward in search of the promised land. The journey is treacherous, and two footloose horse traders are persuaded to 'give the Lord a hand' and guide them across the desert.
On the trail, the wagon train encounters travelling entertainers, fugitive gunfighters and Native Americans.
Twister, 5.10pm, Sky Cinema Greats
Helen Hunt, Bill Paxton, Cary Elwes, Jami Gertz and Philip Seymour Hoffman star in this enjoyable adventure.
A storm-chaser and her estranged husband are brought together in a joint project to monitor the path of an oncoming tornado - but the pair face a race against the clock as a rival government-backed group with hi-tech resources tries to beat them to it.
Prime Time Movie Picks
Forgetting Sarah Marshall, 9.00pm, Sky One
Here's an enjoyable romantic comedy, starring Jason Segel, Kristen Bell and Russell Brand, that stands up to at least a second viewing.
A musician is devastated when his actress girlfriend leaves him, and he tries to cure his broken heart with a holiday in Hawaii.
Unfortunately, his efforts to forget the past are scuppered when his ex turns out to be staying at the same resort with her new boyfriend - a successful rock star - in tow.
There's Something about Mary, 9.30pm, TG4
It was Jonathan Richman's birthday last Saturday, and here he sings commentary in this comedy from the Farrelly brothers, starring Cameron Diaz, Ben Stiller, Matt Dillon and Lee Evans.
A lovelorn man hires a sleazy private eye to track down his high-school sweetheart in the hope of rekindling their brief relationship.
By unfortunate coincidence, the detective also falls for her, and then it emerges there are even more men out there competing for her affections.
The Inbetweeners Movie, 9.00pm, E4
Comedy based on the hit Channel 4 series, with Joe Thomas, Simon Bird, James Buckley and Blake Harrison.
Awkward teenagers Simon, Will, Jay and Neil plan a holiday to the Greek island of Crete after they finish their exams, hoping to experience drink, sex and debauchery beyond their wildest dreams
Naturally, things don't quite work out as planned.
Late Late Flick Picks
The Warrior, 11.15pm, Film4
Asif Kapadia's double-Bafta-winning debut film is an epic, violent drama set in ancient India, starring Irrfan Khan as a warlord's warrior.
Sent to massacre a village that's fallen behind in their taxes, Lafcadia (Khan) suffers a crisis of conscience and, instead of killing the villagers, lays down his sword and sets off to the Himalayas in search of peace.
But the vengeful warlord (Anupam Shyam) sends enforcers on the trail of his renegade warrior, who must once again face violence.
A Taxi Driver, 1.00am, Film4
Not to be confused with Martin Scorsese's Taxi Driver, Jang Hoon's powerful drama centres on a taxi driver from Seoul who unintentionally becomes involved in the events of the Gwangju Uprising in 1980.
FYI: it's in Korean, English and German.
The Masque of the Red Death, 12.20am, Talking Pictures TV
Roger Corman's cult classic adaptation of Edgar Allan Poe's horror story, with Vincent Price, Jane Asher and Patrick Magee.
A cruel prince, who immerses himself in the black arts and terrorises the peasantry, holds a masked ball at his castle, where his wealthy guests take refuge from the plague ravaging the countryside - but a mysterious red-robed figure lurks in the shadows.

Click here for full TV listings