"Like everyone else, I have had to adjust to our new reality resulting from the Covid-19 crisis. But for me the changes have been relatively small.
"I am conscious that it is a very difficult time for many people, especially those who have lost loved ones as a result of contracting the virus and also for people who have lost their jobs or businesses.
"As provision of weather forecasts is an essential service, our primary forecasting duties and aviation forecasting services are carried out at Met Éireann, while some support duties are worked from home.
"I also work in RTÉ on days when I present the weather forecast on RTÉ One. We have been blessed with mostly fine, settled weather over the past month, which has made adapting to changes in work practices easier.
"However, in general, I am spending more time at home than normally. I like to keep fit and active and I enjoy being outdoors as much as possible. I am fortunate that I live within 2km of a large park. It provides me with the sense of space that I need and it's great for going on walks and runs.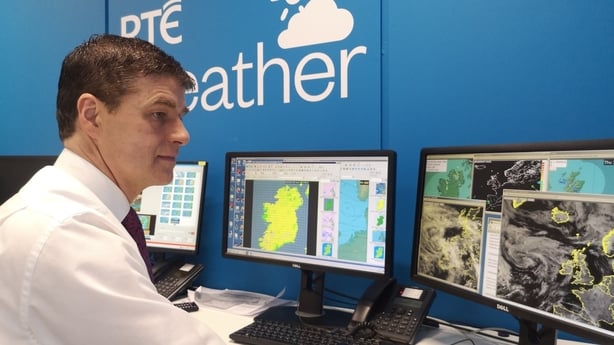 "As well as running in the park, I also cycle to work most of the time. I use kettle bells and dumbbells for strength training at home and I do strength and mobility classes online.
"On TV, I mostly watch news, current affairs, sports and films. I have been impressed with RTÉ's comprehensive, empathetic coverage of the Covid-19 crisis, how it has highlighted the many hardships and challenges faced by many people.
"But I have also learned of the amazing work being done by our health care professionals and the positive, inspirational stories of kindness, ingenuity and community spirit.
"I certainly miss watching live sports events and all of the banter associated with them. I was looking forward to supporting Monaghan in the Ulster Football Championship and to see Liverpool win the Premiership for the first time. However, I'm really enjoying some of the Classic Sports events on RTÉ2.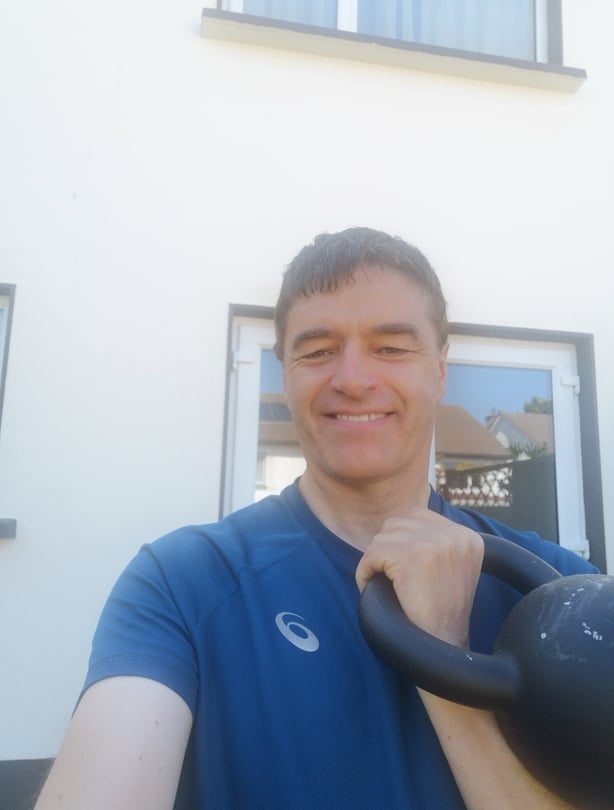 "I love settling down to watch a good movie and there have been several on TV recently, including some older ones that I haven't seen in a long time. I watched the The Magnificent Seven a couple of weeks ago. I hadn't seen it in years and I really enjoyed it. You can't beat a good Western.
"I enjoy reading and my tastes are varied. I like crime fiction. My favourite author is John Le Carré, who continues to write gripping spy novels. I have just finished his most recent novel, Agent Running In The Field, which is set amidst the uncertainties of Brexit.
"On a more philosophical note, I am currently reading The Power of Now by Eckhart Tolle. This is a very insightful book, which I have found to be helpful and relevant at this unusual time.
"I'm very interested in current affairs and geopolitics. I recently read How Democracies Die by Steven Levitsky and Daniel Ziblatt, a cautionary description of the fragility of democracy in the wrong hands and our need to work to preserve it.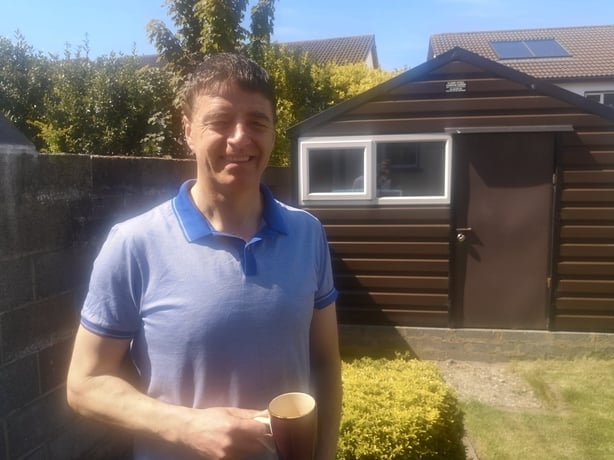 "While the Covid -19 crisis has caused much sadness and suffering, there have been positives. It has made us all slow down and reconnect with a simpler lifestyle. As we emerge from this period, I hope we maintain our sense of kindness and community and embrace changes that improve the way we live our lives and care for our environment.

"Personally, I'm looking forward to being able to meet my friends, socialise and travel a bit more. I miss the Drumlins of south Monaghan, and I'm looking forward to spending some time there soon. I'm also looking forward to being able to attend a live football match."