Simon Cowell's six-year-old son Eric has landed his first movie role in SCOOB!, the upcoming animated Scooby-Doo movie.
The 60-year-old media mogul will star as himself in the upcoming film, and has now confirmed his son Eric has also bagged a role as the voice of Ben, a young tourist at the Acropolis in Greece.
The X Factor head judge announced the news on Instagram, posting: ''I watched Scooby Doo as a kid and now I'm thrilled to be watching it again with my son Eric. So when we got asked to be in the new Scooby Doo movie '@SCOOB!', it was the quickest yes I've ever said.
''We never really got to find out how Scooby and Shaggy met the rest of the gang and now we do. It's brilliant and what's more brilliant is that you will be able to watch it at home on May 15.''
We need your consent to load this Instagram contentWe use Instagram to manage extra content that can set cookies on your device and collect data about your activity. Please review their details and accept them to load the content.Manage Preferences
Cowell, who has his son with his girlfriend Laura Silverman, says he had ''so much fun'' working with the youngster.
''Oh, it's a nightmare working with Eric. He's so competitive," he joked.
"He was better than me and he knows that because he had a part - so when I was terrible, he was fantastic. But it was so much fun. I mean, really so much fun.''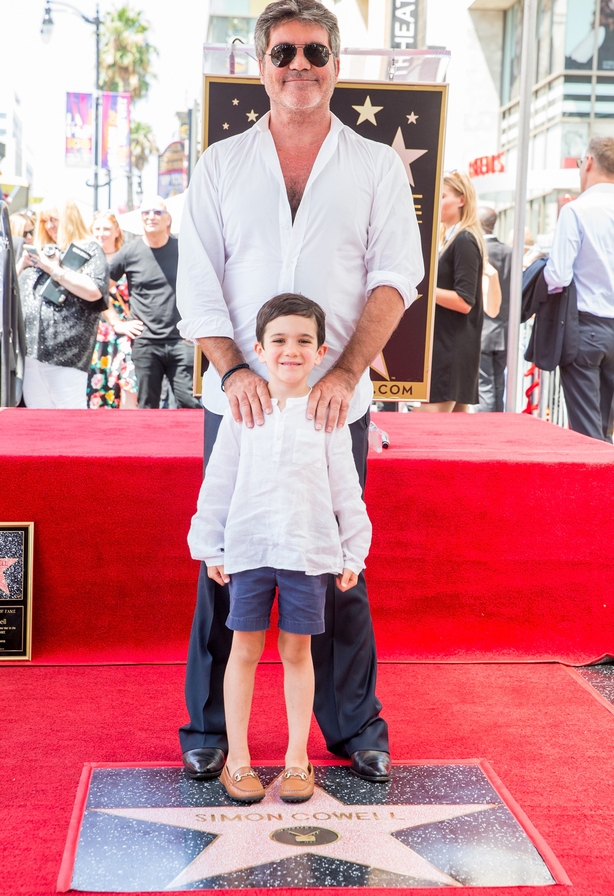 SCOOB! also stars Mark Wahlberg, Zac Efron and Amanda Seyfried, and tells the story of how the titular Great Dane and his best pal Shaggy met the rest of the Mystery Gang - Fred, Velma, and Daphne.
We need your consent to load this YouTube contentWe use YouTube to manage extra content that can set cookies on your device and collect data about your activity. Please review their details and accept them to load the content.Manage Preferences