Another top telly day, Marty Morrisey and Bernard O'Shea are back and in Ballybough, there's a look at South Korea's so far successful battle against Covid-19, Lucy Worsley's on the royal trail, and there's Celebrity Gogglebox USA.
Pick of the Day
Marty & Bernard - On the Road Again, 9.35pm, RTÉ One
The boys are back for a second run after last year's road trip TV show.
In this brand new three-part series, Marty Morrisey and Bernard O'Shea meet various people from different backgrounds, all of whom do remarkable things in and for their communities.
In tonight's opening episode they meet a group of women from Ballybough in Dublin - just around the corner from Croke Park. As members of the initiative, Gaelic 4 Mothers & Others (aka GAA For MAs), these inspirational and hilarious ladies want to inspire other women all over the country to get involved in their local communities.
Marty and Bernard spend time with the gaelic footballing women of Ballybough before setting a very ambitious fundraising challenge. Can it be a success?
Don't Miss
Mike Judge Presents: Tales from the Tour Bus, 9.35pm, Sky Comedy
This week's funking focus is on James Brown - nicknamed Mr Dynamite - who was renowned for his infectious voice and unbelievable dance moves, earning a reputation as the hardest-working (and often ruthless) man in show business.
Between his womanizing ways, perfectionist attitude and daredevil style, he built an empire that went far beyond entertaining, often alienating musicians and business partners along the way.
Stumptown, 9.00pm, Alibi
So far, so good with this private-eye-with-problems dramedy, starring a hugely impressive Cobie Smulders as a war vet embracing a new career.
This week, her character Dex seeks mentorship from veteran PI Artie Banks. Meanwhile, Hoffman grows suspicious of Grey after evidence proves that he's connected to a victim.
Run, 9.00pm, Sky Comedy
This quirky dramedy is also coming along nicely. Domhnall Gleeson and Merret Wever work really well together as a pair of ex-lovers who activate a long-planned escape to disappear together.
This is a seriously pivotal episode though, which could make or break the show.
New or Returning Shows
The Country that Beat the Virus: What Can Britain Learn? 9.00pm, Channel 4
Here's a documentary examining the way South Korea has dealt with the coronavirus outbreak, revealing a story of careful planning, mass testing and contact tracing on an astonishing scale which allowed South Korea to avoid a lockdown.
With countries across the world failing to control the spread, the programme questions if South Korea will be able to hold off a second wave of infection, and what the UK (and maybe us in Ireland) can learn from the strategy South Korea adopted.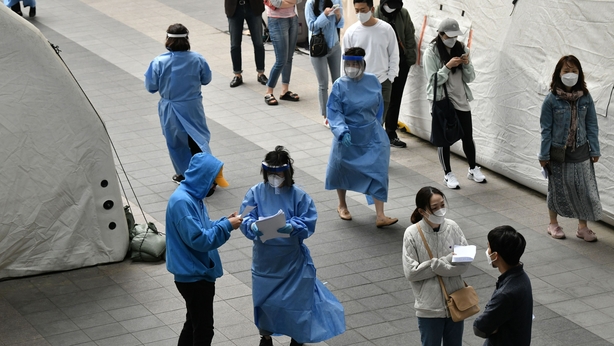 Lucy Worsley's Royal Photo Album, 9.00pm, BBC Four
The always entertaining Lucy Worsley tells the story of the Royal photograph, showing how the British Royal family worked with generations of photographers to create images that reinvented the British monarchy.
An Bhoirinn, 9.30pm, TG4
Following the lives of people who live in The Burren in the west of Ireland, a unique place known for its extraordinary landscape.
The opening episode follows Sinéad Ní Gharbhaith, who runs The Cheese Press In Ennistymon, and botanist and instrument maker Eugene Lambe.
Celebrity Gogglebox USA, 9.0pm, E4
A rolling cast of famous (and not-so-famous) faces in the US turn their hand to being the country's most opinionated viewers as they critique the week's TV.
First up, Rob Lowe (below), Meghan Trainor, Joe Buck, Raven-Symone, Master P, Romeo, JoJo Siwa, Steve Wozniak, Curtis Stone, Robert Herjavec and Kym Herjavec share their views on television.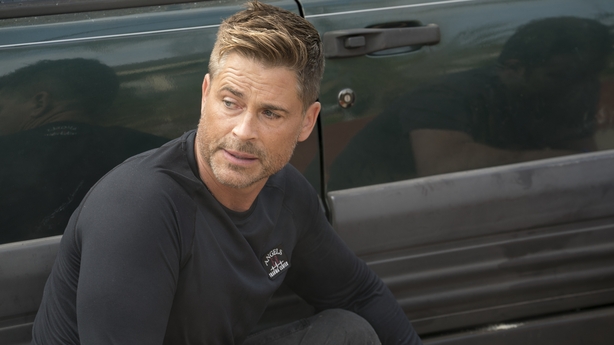 Repeats of the Day
Amazing Hotels: Life Beyond the Lobby, 10.30pm, BBC Two
Want to dream of what you'll do and where you'll go once this Covid-19 is over? Here's a fascinating place to start.
Giles Coren and Monica Galetti explore one of the world's most luxurious eco resorts on the small island of Tetiaroa in French Polynesia. It's posh.
Vienna Blood, 9.00pm, BBC Two
In 1900s Vienna, young English doctor Max Liebermann - studying under the famed psychoanalyst Sigmund Freud - comes into contact with Oskar Rheinhardt, a detective inspector struggling with the strange case of murder.
Max offers his assistance, hoping his skills of perception and forensics and his deep understanding of human behaviour and deviance will be of use.
Comedy Legends, 11.00pm, Sky Arts
It's been like Peter Sellers week on TV. Here, Barry Cryer pays tribute to the comic actor, who shot to fame in The Goons and starred in the Pink Panther franchise and was Oscar-nominated for Dr Strangelove and his final film, Being There.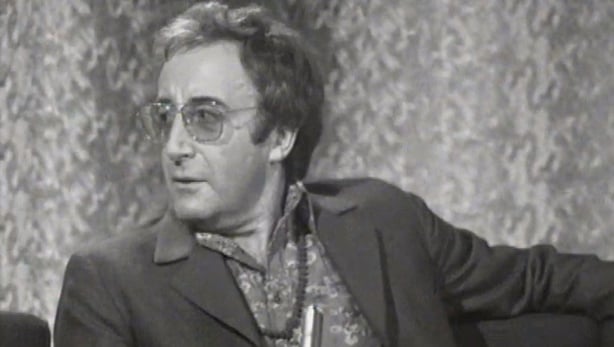 Daytime Film Choices
Blue Murder at St Trinian's, 3.00pm, BBC Two
Mote anarchic girls' school comedy, starring Lionel Jeffries, Joyce Grenfell, Terry-Thomas, George Cole and Alistair Sim.
The mischievous students of St Trinian's travel by coach to mainland Europe, accompanied by a wanted jewel thief dressed as a woman, and an undercover police detective.
Beneath the Planet of the Apes, 4.45pm, Film4
Inferior but passable sequel to the 1968 original based on a book by Pierre Boulle, about a future Earth dominated by apes, with James Franciscus, Charlton Heston and Kim Hunter.
A second astronaut arrives on the strange simian-dominated world searching for his predecessor. As he journeys into the infamous forbidden zone, he discovers an underground cult of psychic mutants.
Enemy of the State, 2.25pm, Sky Cinema Greats
Tony Scott's enjoyable thriller stars Will Smith, Gene Hackman, Jon Voight and Lisa Bonet.
A chance encounter with an old friend derails a successful lawyer's career, plunging him into a deadly game of cat and mouse with government agents capable of anticipating his every move.
He quickly realises the only way to save his own life is to expose the truths his pursuers seem so intent on covering up, and seeks out a former intelligence agent to take them on.
Prime Time Movie Picks
Moonlight, 9.00pm, Film4
Barry Jenkins' heartbreaking Oscar-winning drama, starring Mahershala Ali, Naomie Harris, Alex Hibbert, Ashton Sanders and Trevante Rhodes.
A young African-American man in a rough Miami neighbourhood grapples with his identity and sexuality while experiencing the everyday struggles of childhood, adolescence and adulthood.
He finds support from a drug dealer and his kindly girlfriend, who can see he is being neglected and offer him sanctuary.
Philadelphia, 8.00pm, Sky Cinema Drama
An Oscar-winning Tom Hanks heads the cast, along with Denzel Washington and Antonio Banderas.
A gay lawyer is fired after contracting Aids, and takes his former employers to court to prove he was discriminated against because of his condition.
The only attorney he can find to represent him is a homophobic courtroom rival, who is forced to confront his own prejudices as the case unfolds and his client's health deteriorates.
Top Gun, 9.00pm, Sky Cinema Greats
And here's the other Hollywood Tom, as the Cruiser star alongside Kelly McGillis, Val Kilmer, Anthony Edwards and Tom Skerritt in this Tony Scott drama.
An arrogant pilot's maverick flying skills earn him a place in an elite US Navy school, where he comes into conflict with a fellow student and falls for his civilian instructor.
A tragedy in the air threatens to end his military career - until an international incident offers him a chance to redeem himself.
Late Late Flick Picks
Tangerine, 1.25am, Film4
Here's something a little different: a dramedy shot entirely with iPhones, about transgender prostitute Sin-Dee Rella.
She returns to her West Hollywood neighbourhood following a stint in jail, only to discover that her pimp boyfriend Chester has slept with another woman while she was incarcerated.
Despite her trans best friend Alexandra's efforts to calm her down, Sin-Dee is determined to hunt the woman down.
Pale Rider, 10.50pm, TCM
Here's yet another western that's directed by and starring Clint Eastwood. It's also pretty good.
An unscrupulous landowner threatens to throw gold-miners off their land and take the riches for himself.
As the law turns a blind eye to their troubles, the miners desperately need a saviour - who happens to arrive in the form of a mysterious preacher with formidable gunfighting skills.
Shampoo, 11.55pm, Talking Pictures Television
Satirical comedy set in a 24-hour period in 1968, starring Warren Beatty, Julie Christie and Goldie Hawn.
A charismatic Beverly Hills hairdresser with a regular girlfriend beds a string of beautiful women, while also chasing a rich married woman in the hope she will help him open his own salon.
Unfortunately, he realises too late who and what he really wants during a sex-fuelled election-night party on the eve of Richard Nixon's ascent to the US presidency.
Click here for full TV listings