After a day of high drama in the world of Irish cabaret music which saw Johnny Logan and Dickie Rock locked in a war of words, peace has broken out between the singers.
A feud erupted between the performers after Logan (65) told the Irish Times at the weekend that Rock was living in "a fantasy world", adding, "What would Dickie Rock know about being a musician? Dickie's idea of an international tour was to have a gig in England. He bought a pub in Spain so he could gig there.
"I love Dickie, but he's a legend in his own head. He lives in a fantasy world."
In a follow up interview on Monday with the Irish Sun, 82-year-old Rock responded to Logan's comments with some colourful language and said he would give the two-time Eurovision winner a "f***ing box".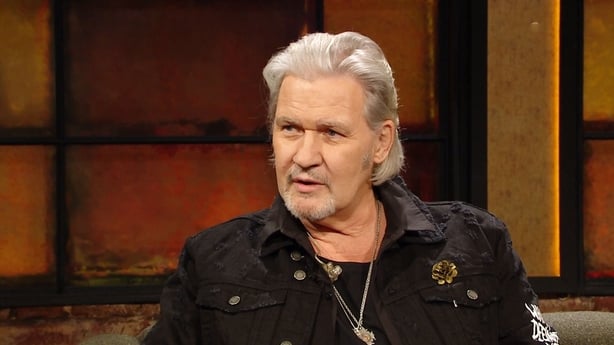 However the spat seems to have ended after Logan, who also wrote Ireland's Eurovision winning song in 1992, publicly apologised to Rock in a statement, which was read out by Joe Duffy on Liveline on RTÉ Radio 1 on Monday.
"Last weekend I did an interview with the Irish Times in which I was asked to comment on a statement Dickie had made," Logan said.
"I told the reporter it was none of her business but went on to make some remarks about Dickie which, at the time, I meant jokingly. I regret those remarks now and apologise publicly to Dickie.
"Dickie and I have been friends for many years and I hope no lasting damage has been done to our friendship. Dickie is an Irish icon and has my respect." 
Later on Liveline, 82-year-old Rock replied in kind to Logan, saying, "Johnny Logan was and still is a gentleman and a great performer. We were all friends in this crazy business and we still will be going forward."