Morning Ireland presenter Audrey Carville is keeping up with current affairs on radio and TV, and finding her 'headspace' in the kitchen, where there is room to dance to RTÉ Gold's playlist.
"Joe Wicks is the first person I see when I get up - thanks to my 11-year-old daughter. On the days when I'm not presenting Morning Ireland, she and I are in our sitting room, in shorts and t-shirts, in front of the TV, doing star jumps, reverse lunges and lots of other very painful manoeuvres at 9am.  There will be no photos of these! Six weeks into the shutdown, Bodycoach Joe and others are helping me to adjust to this complete transformation in how we are all living.
"In trying to keep positive, I know that I am very grateful that all my family and friends are safe and healthy. I am forever aware that so many others are not. And those who have died are always at the forefront of my mind. I light a candle to remember them all each evening.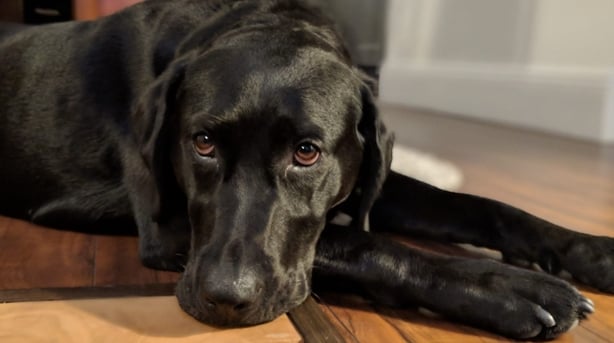 "The sunny weather of recent weeks has been an enormous help in staying positive. It has meant that we've been able to eat outside, which is such a luxury in this country. We've been jumping on the trampoline, and playing football with Pal, our five-year-old Labrador, who's a great defender.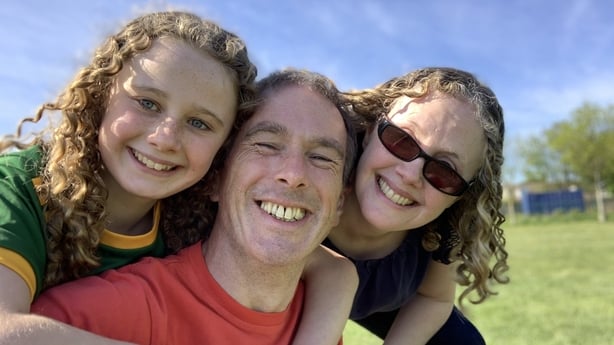 "We are also blessed with where we live because we have a number of parks very close by, where we play a few games of hurling and the Royal Canal provides a beautiful backdrop to our 5km walks.  
"One of the highlights of the last few weeks has been discovering the joys of cooking.  All the pictures on Twitter of sourdough bread and other delights inspired me. So I've been baking soda bread and cheesecakes and making seafood paella and curries and all sorts of lovely things.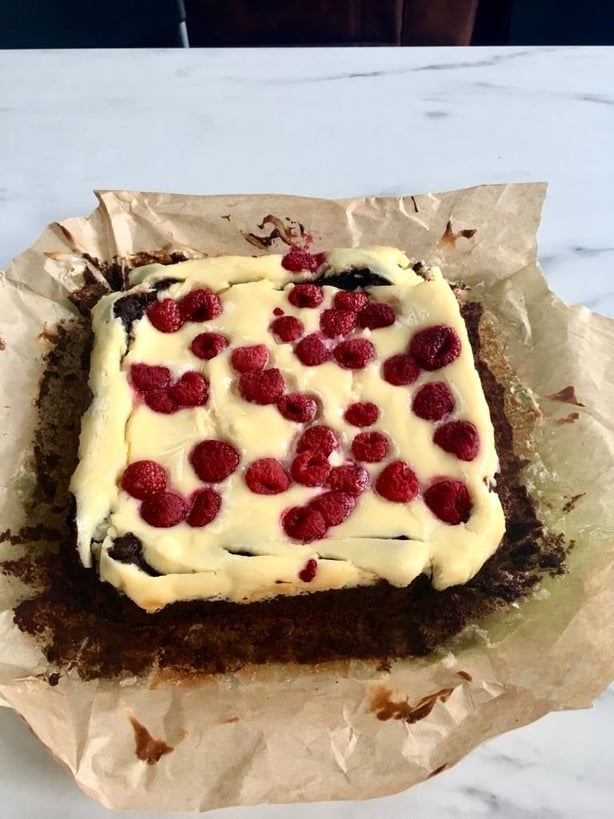 "The radio is on all the time- I need to hear a lot of current affairs programmes but I also need some headspace, so music radio is always on speed dial too.  RTÉ Gold (on RTÉ Radio One) is just what I need to dance around the kitchen.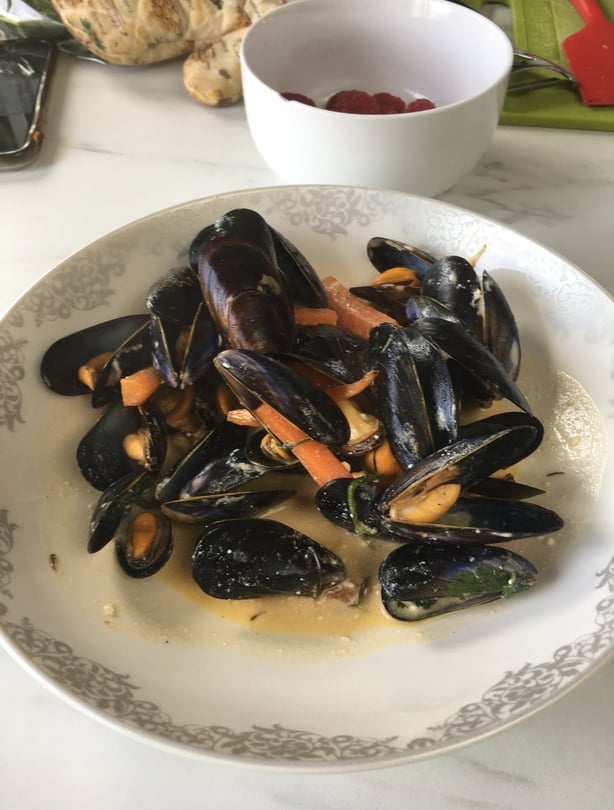 "To switch off completely, I read. Michael Harding's writings are truly balm for the soul right now. I was giddy with excitement last week in anticipation of a delivery from No Alibi books of four new reads. I've just started the wonderful Liz Nugent's Our Little Cruelties and cannot wait to start Steve Cavanagh's Fifty Fifty. 

"I took all of these things for granted before this pandemic. But in these past weeks, they have helped me and my family cope in these extraordinary times.  We miss our family and friends and cannot wait for hugs, Sunday dinners and conversations again."