On another busy day on the box, explorer and conservationist Levison Wood meets elephants in Botswana, Keith Lemon presents a new craft show, there's a look back at the career of Niall Toibin, and David Norris gets the Keys to My Life...
Pick of the Day
Walking with Elephants, 9.00pm, Channel 4
Sunday's always been a great day for nature programmes.
In this new series, explorer, conservationist, author and presenter Levison Wood treks alongside hundreds of elephants on their annual migration across Botswana.
He gets up close and personal for the first time with a group of orphans and takes part in an ancient ceremony, before setting off into the bush in search of a herd to follow.
Following potentially dangerous encounters with a buffalo and a pride of lions, Lev finds his first herd, but is forced to leave them alone when one threatens to charge.
Don't Miss
What We Do in the Shadows, 10.55pm, BBC Two
Watching this mockumentary about vampires struggling with modern life in New York the second time around is just as much fun as it was the first time.
In this week's double episodes the housemates experience an unexpected crisis with no memory of how it happened, and find themselves put on trial by an international tribunal of vampires.
Later, Nadja gives Jenna an introduction to life as a vampire. and trains her how to take her first victim. Meanwhile, Nandor applies for American citizenship.
New or Returning Shows
The Fantastical Factory of Curious Craft, 8.00pm, Channel 4
Keith Lemon and Anna Richardson host this crafting series in which innovative creatives from across the UK use their artistic talent to produce spectacular makes.
In this first episode, former actress and artist Jayne, shop manager Samuel, 3-D design graduate Annie and tattoo artist Ann create crafts of epic proportions.
In the first task, they make mythical creature puppets in a bid to impress Keith and be picked to go through to create a one-off craft for celebrity client Eamonn Holmes.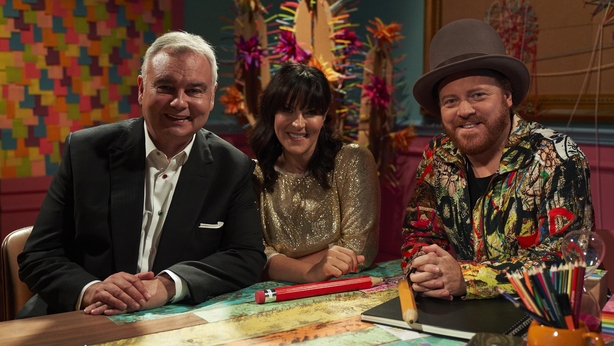 The Ranganation, 9.15pm, BBC Two
The ubiquitous Romesh Ranganathan hosts an isolation version of his topical comedy show, in which a diverse group of 25 members of the public, drawn from all walks of life, are invited to share their thoughts on the state of modern Britain.
Romesh and his outspoken and passionate focus group will be joined in the studio by a selection of celebrity guests.
Dave, 10.00pm, BBC Two
This new sitcom sounds a little like a white, juvenile version of Atlanta. But it'll take a lot to match Donald Glover's pretty unique vision.
It stars American rapper and comedian Lil Dicky as Dave, a neurotic suburbanite who knows he is destined to be one of the world's biggest hip hop stars - but has a harder time convincing everyone else.
While hanging around the music studio where his friend works, Dave meets fellow hanger-on GaTa, who attempts to fill him in on the complicated social dynamics of the rap world.
Seven Worlds, One Planet, 6.35pm, RTÉ One
David Attenborough - who else? - narrates a look at life on each of the seven continents, revealing how each distinct land mass has shaped the creatures found there.
He begins in Antarctica, where Weddell seals grind back the ice with their teeth, colourful starfish carpet the seabed, huge colonies of king penguins crowd any ice-free land, and four-ton elephant seals fight for territory on the beach.
Ending Today
Keys to My Life, 8.00pm, RTÉ One
Senator and civil rights activist David Norris (below) visits places he has lived in that have shaped his life, with Brendan Courtney taking him back to his childhood home in Ballsbridge.
They also revisit the first home David bought, in the seaside Wicklow town of Greystones, and reflect on his bid to become president of Ireland.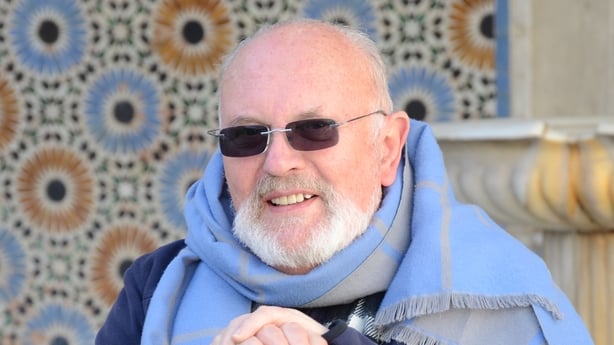 Repeats of the Day
Niall Toibin: Everyman, 9.30pm, RTÉ One
The much-loved performer Niall Tóibín passed away in November 2019. This documentary celebrates the actor and comedian's life and career, which spanned an incredible seven decades.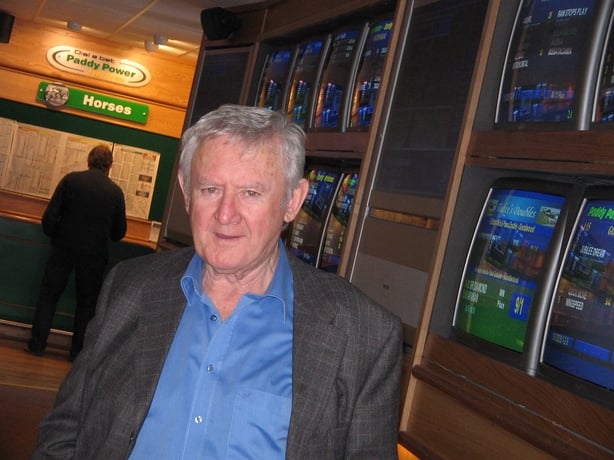 Mediterranean with Simon Reeve, 7.15pm, BBC Two
This fascinating alternate look at life in and around the Med sees Reeve travel through Libya, visiting areas of the country devastated by recent fighting as well as one of the world's best preserved ancient Roman cities.
He moves on to Tunisia, where he discovers a mountain fortress and meets a man keeping ancient Berber traditions alive, including making olive oil with the help of camels.
Finally, he crosses the sea to Sicily, and discovers how the Mafia are attempting to take advantage of declining population numbers.
War Films: Talking Pictures, 3.20pm, BBC Two
Sylvia Syms revisits some of the great British war films that helped boost the UK population's morale in the difficult years that followed the end of the Second World War.
Among the silver screen gems highlighted are In Which We Serve, Reach for the Sky, Bridge on the River Kwai and The Dam Busters.
The programme includes archive interviews with stars including Noel Coward, Richard Attenborough, David Lean, Alec Guinness, Kenneth More and John Mills, and Sims shares memories of filming the classic Ice Cold in Alex.
Daytime Film Choices
Oliver! 1.10pm, RTÉ One
Ron Moody, Mark Lester, Oliver Reed, Jack Wild, Harry Secombe, Shani Wallis and Leonard Rossiter star in this Oscar-winning musical version of the stage play based on Charles Dickens' classic tale.
Mark Lester - now an osteopath - plays a lonely workhouse orphan who ends up on the cold streets of London, where he falls under the wing of petty crook Fagin and his gang of young backstreet thieves.
Featuring iconic Lionel Bart songs such as Food, Glorious Food, Consider Yourself, As Long as He Needs Me and You've Got to Pick a Pocket or Two.
Only You, 3.50pm, RTÉ One
Engaging romantic comedy, starring Marisa Tomei, Robert Downey Jr, Bonnie Hunt, Fisher Stevens and Billy Zane.
A woman who was once told the identity of the person she would marry in a childhood Ouija board game is astounded when a man with the same name calls her on the eve of her wedding.
After promptly dumping her dull fiance, she follows the stranger to Italy in the hope of convincing him they are meant to be together.
The Heroes of Telemark, 4.05pm, BBC Two
Second World War thriller, starring Kirk Douglas, Richard Harris, Anton Diffring, Roy Dotrice and Ulla Jacobsson.
German scientists in occupied Norway during the Second World War begin work on the manufacture of vital components for an atomic bomb, prompting the Norwegian resistance to team up with British forces on a campaign of sabotage.
Family Flick
Over the Hedge, 3.20pm, Channel 4
Amiable animated comedy, featuring the voices of Bruce Willis, Steve Carell, Garry Shandling and William Shatner.
A raccoon trickster is fretting about his debt to a fearsome bear when he stumbles on some animals waking in the woods after their winter nap.
Spotting the chance to solve his problem, the raccoon cons the creatures into stealing food so he can give it to the bear - not realising that they will soon be at the mercy of a vermin exterminator.
Prime Time Movie Picks
Zero Dark Thirty, 9.00pm, Sky Cinema Greats
Kathryn Bigelow's fact-based drama, starring Jessica Chastain and Mark Strong.
A CIA operative joins a team of intelligence and military operatives in the aftermath of the September 11 attacks on the USA.
She spends the next 10 years searching for information on the whereabouts of Osama bin Laden, ultimately leading to the final raid on the terrorist leader's hideout.
The Mummy, 6.35pm, RTÉ 2
Thriller, starring Tom Cruise, Annabelle Wallis, Sofia Boutella and Russell Crowe.
In Iraq, US Army soldiers Sergeant Nick Morton and Corporal Chris Vail discover the tomb of Princess Ahmanet.
Following his involvement in a near fatal plane crash, Morton is haunted by the resurrected Ahmanet, who wreaks havoc on modern-day England.
Bridget Jones's Baby, 9.00pm, Comedy Central
The third and final film in the sequence, starring Renee Zellweger, Colin Firth, Patrick Dempsey, Emma Thompson and Sally Phillips.
Bridget's focus on single life and her career is interrupted when she finds herself pregnant, but with one hitch - she can only be 50 per cent sure of the identity of her baby's father after a pair of one-night stands.
Is the dad old flame Mark Darcy or US dating guru Jack Qwant?
Late Late Flick Picks
The Monuments Men, 10.55pm, Channel 4
Based on real events, this drama was directed by and stars George Clooney. With Matt Damon, Bill Murray and Cate Blanchett.
Seven experts in fine art are assembled into a military platoon during the Second World War, and given an unusual mission.
They are sent into occupied Europe to recover priceless works of art that have fallen into Nazi hands and ensure the masterpieces survive the conflict.
The Beatles: Eight Days a Week - the Touring Years, 11.00pm, TG4
Some of the footage in this Ron Howard documentary charting the period the Beatles spent on the road is nothing less than sensational.
This film incorporates restored footage from the live shows, starting in Manchester in 1963, and includes several songs in their entirety.
Contributors include Paul McCartney, Ringo Starr, Elvis Costello, Richard Curtis, Whoopi Goldberg, Eddie Izzard, Howard Goodall and Malcolm Gladwell.
The Thomas Crown Affair, 10.30pm, BBC One
Romantic thriller remake of the 1960s' caper movie, starring Pierce Brosnan and Rene Russo.
Self-made millionaire Thomas Crown has a dangerous hobby - stealing priceless works of art. But insurance investigator Catherine Banning is on his tail.
Click here for full TV listings