On a night when Late Late Show viewers donated €2m to Pieta, U2 bassist Adam Clayton discussed his own mental health struggles and told host Ryan Tubridy that: "For anyone under that kind of pressure, there is help out there."
Clayton joined the show from his Dublin home and urged people to reach out for help if they are feeling anxious or afraid during the Covid-19 emergency.
"It's hugely difficult to manage and in an isolated state, when you're just stuck with your own head and the thoughts going on inside your head, that is extremely stressful," he said.
When asked about his "own run-in with issues" and how he "got out of that corner", Clayton replied: "I guess honesty. Facing honesty. Facing that I needed to be a part of a community. I needed some sort of fellowship. I needed some sort of relationship with other human beings to talk about what was going on for me.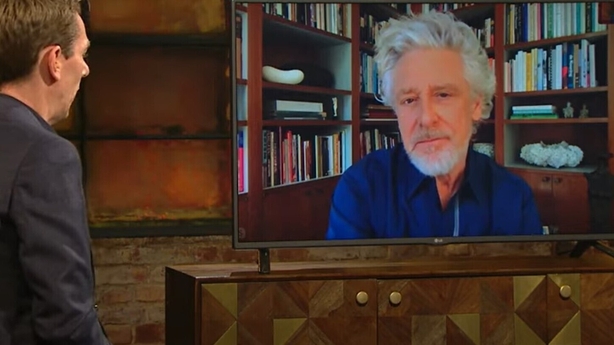 "Also, for me as someone doing very well in my career, when I looked around at my contemporaries it was hard for me to face that I was so unhappy within myself. Because everything around me was telling me that I should be on top of the world, that this was the greatest thing that could happen to me. But there was a sense of emptiness, and that's what addiction brings, where you start to have a desire to get away from feelings and have a very low sense of self worth.
"I was lucky. I was able to take the time and I could afford to go into rehab and I really learnt how to think and how to be a human being in that situation. It gave me my life back. I have an amazing life. I can enjoy having a wife and a child and my bandmates, and I can also accept that I need a community to keep me well... I got my life back. I mean, that was 20 odd years ago now."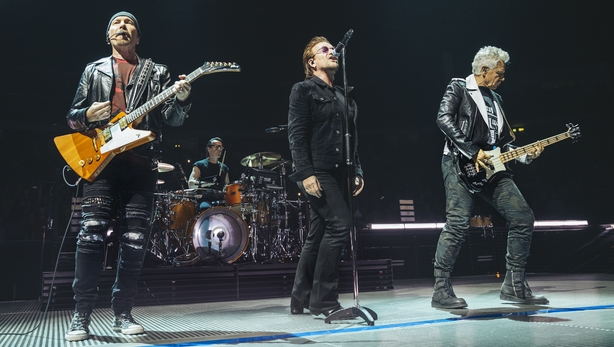 On the subject of whether U2 could have split at the time he was going through a personal crisis, Clayton said: "I think to be fair to everyone, including myself, I don't think any of us understood really what was going on back then. We'd all grown up on the mythology of rock and roll and as a young man you feel invincible.
"I suppose I got to a point where my alcoholism for want [of a better word] - yes, it was alcoholism primarily - that was taking me away from the one thing that had given me a good life. The one opportunity I had in life was music and I tired of not being able to reach my full potential. I suppose eventually I had matured enough to realise that, and realise that alcohol was holding me back."
"You look happy," Tubridy said.
"I'm very happy," Clayton replied. "I got to it late in life. I got out of my own way, as they say.
"I got married late in life and I had children late in life. And I'm really enjoying having a three-year-old who can say the word 'magnolia', which is very impressive!"
On the subject of U2's €10 million donation to Ireland's frontline services for personal protective equipment [PPE], Clayton said: "I think there were many reasons. But first and foremost, if I can take you back to eight weeks ago when this was all happening, I think everyone was trying to get a handle on it and understand what was going on, and there was tremendous competition for PPE out there.
"We, and Bono in particular through his contacts, through [activist organisations] Red and ONE, and his circle of philanthropic people, were able to get us to the top of the list and make sure we were getting access to quality PPE.
"And then for us to be able to make that donation and use our money, it was an absolute honour. I mean, anyone would do that."
If you have been affected by issues raised in this story, please see: www.rte.ie/helplines. For more on the work of Pieta, visit: www.pieta.ie.