Foo Fighters have decided to 'shelve' the album they completed amid the coronavirus pandemic.
The group have completed work on the follow-up to 2017's Concrete and Gold but frontman Dave Grohl says the band's new music won't be getting a release date in the near future.
Speaking to Q magazine, he said :''We've kind of shelved it for now to figure out exactly when it's going to happen.''
Grohl who has three daughters with his wife Jordan Blum - Violet, 14, Harper, 11, and Ophelia, five - admits he's exhausted from working on the album.
''By the time we finish and I'm satisfied, it's such a release that I'm really not anxious to jump back into it.''
The All My Life hitmakers have had to postpone a string of 25th anniversary tour dates due to the pandemic.
''I think we were supposed to start touring this week and I was so f***ing excited to hit the road, so excited to play these new songs, but all of that took a backseat to what's going on.''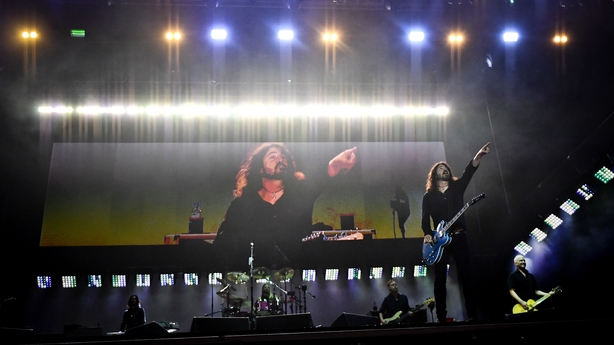 The 51-year-old rocker admits he's enjoying his time off to help homeschool his kids, and admits he is super impressed with his children's dedication to education.
''Being a high school dropout, I'm really not fond of the whole process.
''But I actually just walked out of the room where my 11 year old, Harper, is teaching my five-and-a-half year old, Ophelia, how to write and teaching her about earthquakes and volcanoes.
''My 11 year old is turning into the teacher. It's amazing.''