US fans of Normal People, who relayed their frustrations with laconic lead character Connell after his email address appeared on screen in an episode of the hit Irish drama, have expressed their surprise after receiving a reply.
They were shocked and delighted when they received a response from the address written as if in character.
A story for #NormalPeople fans– like the much of internet, I was feeling a little frustrated with Connell and his communication style, so when his email appeared on screen in Ep. 6, I shot him a quick note . . . AND HE WROTE BACK pic.twitter.com/yba3IuRFI9

— Travis Smith (@travis_oliver) May 3, 2020
Two super fans emailed the character, who is played by Kildare actor Paul Mescal.
emailing with Connell Waldron — if you missed me in Normal People, I'm the Totally Dublin dance & theater intern, work-studying in the Douglas Hyde Gallery to pay my way through Trinity, & I would've voted for Bernie pic.twitter.com/9YG95HZ9IK

— Michaela Dwyer (@michaeladwy) May 3, 2020
Speaking to The Hollywood Reporter, viewer Travis Smith, who was the first person to email, said he did it because, "I was bored and genuinely wanted to see what would happen. We're all trying to find new ways to connect with people during COVID-19, right? Even fictional characters?" 
He was not expecting a response, particularly one which captured the true emotions of Connell.
"Thanks for your email mate. You're right, I've been a right idiot with Marianne," the reply reads. "I feel like I keep making the same mistake over and over, but I don't trust myself to not hurt her again and I don't feel in control of my feelings."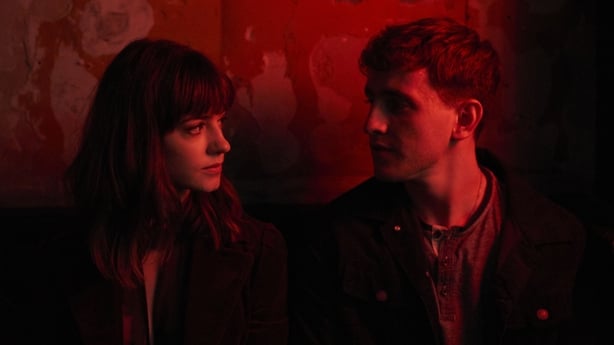 Smith told his friend, Michaela Dwyer, about the experience and she also got a response, this time about Connell's semi-legendary necklace.
The mystery continues as to who is responding to the emails arriving in the account, with fans of the show speculating on Twitter. 
When Smith was asked who he thought it was, he said, "Either there's some poor fellow whose name really is Connell Waldron that it [the email address] belongs to, or someone related to the show had made the account. To be honest, I still don't know who's behind it." 
Though the responses might seem like a fun marketing stunt, a source tells THR that neither Hulu, who broadcast the show in the US, or BBC, who made the show with RTÉ, have anything to do with the email account. 
Lol! When I read the book I loved his character but was so frustrated with him too! It was just like she is being so honest with you and your hurting her feelings! Havent watched any of the series yet tho!

— Hannah O Sullivan (@sullydaysleeper) May 5, 2020
@Gamesetmatch11 I am SCREAMING at this. *Emails Connell if he has any similar good looking male relatives*

— Normal Foot Fault People (@footfaulttennis) May 7, 2020
Normal People is an Element Pictures production directed by Irish director Lenny Abrahamson. The 12-part drama is adapted from Sally Rooney's novel by the author, Alice Birch and playwright Mark O'Rowe.
Normal People continues on RTÉ One on Tuesdays at 10:15pm.
Watch Normal People on the RTÉ Player.
Click here for more television news.