Drivetime presenter Mary Wilson misses ' the small stuff, the every day that coronavirus has snatched away from all of us.'
"The courgette seeds are already above ground, sturdy and strong and screaming to escape their seed trays, the broccoli seeds are growing into fine young leafy specimens, tomato seeds doing ok and spinach seeds resembling spinach.
"Even old peas found in a washed-out bag are out and proud. The fruits of my wedding day labours! Instead of standing before the Registrar and saying 'I do' on Friday March 27, Hugh and I united in peat to put some smacht on our garden.
"It wasn't the day we had planned - a small ceremony and lunch with our children and Hugh's Mum, Pat Daly, (an inspiration at 91 years of age) and, later, a party with our dear friends with dancing till dawn - but we were together, healthy and in the same place.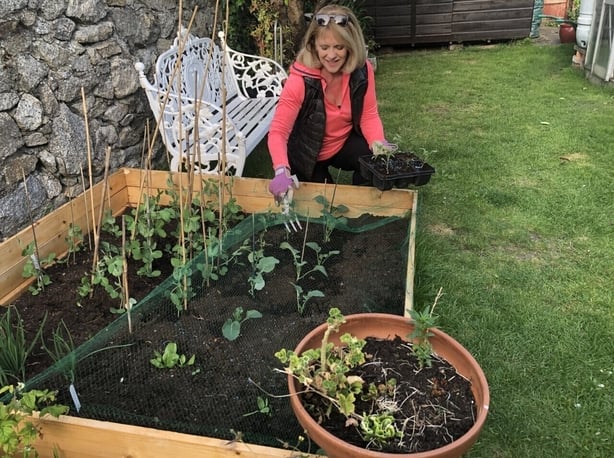 "On a daily basis, life in the Daly/Wilson household is not unlike life before the virus. We are both still up early and out to work. Hugh is a GP and busier than ever. I am still broadcasting from Donnybrook and in studio everyday with a programme researched and produced by the fantastic Drivetime team, some working remotely and a small core group on the campus.
"The third member of the household, my daughter Aoife, is in the final few months of her Masters in PR at TU-Dublin and working away remotely, missing her life, and her freedom and worried about her future work prospects.
"I nearly forgot to mention Jewel, our 13-year old, slightly deaf West Highland terrier, indifferent to Covid 19, but delighted to have more company midweek and weekends, though a little resistant to the constant walking.
"Away from the microphone life is very simple. We are fortunate to live close to the water in Dun Laoghaire so we can vary our 2km walks. We have always loved our grub, but dinner thoughts start much earlier now and fish is still tops for speed and taste midweek.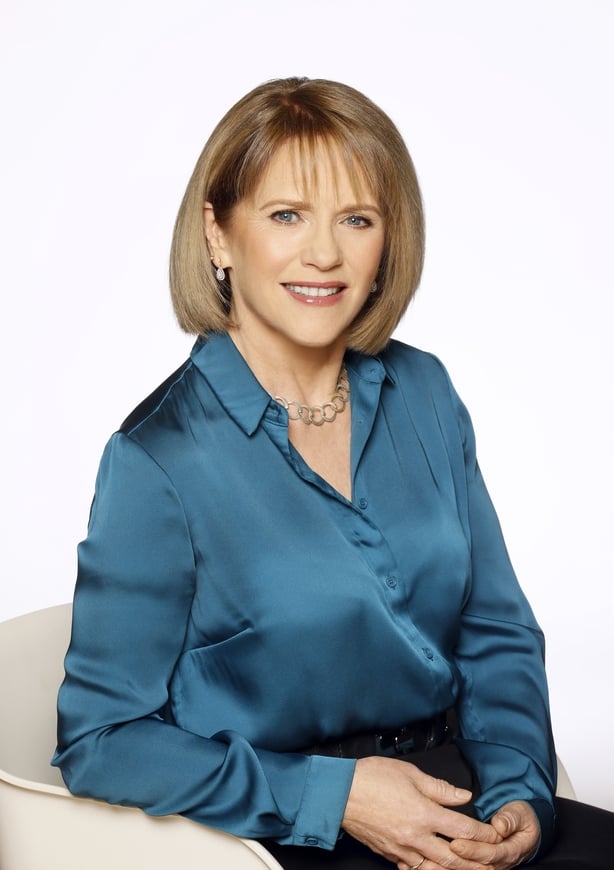 "Cookbooks from Otholenghi to the Happy Pear are not just being read but used, and the local Asian store is great supplier of the necessary sumac, za'atar, harissa and other spices.
"Great weather has meant we spend a fair amount of our free time outside and we are so fortunate to have a back garden and had seeds and plants before the restrictions kicked in. Beyond that there is news, always news, radio and TV, on RTE, BBC, Channel Four. There's Prime Time and Newsnight and, in between, there is Netflix, and music and books and jigsaws. Anne Enright's novel, Actress, was a joy.
"Given the difficulties so many face, with loss and illness and unemployment, it feels selfish to talk about what I miss in my life. But I miss the simple stuff, family, the wander into town, by bus or Dart, on a Saturday for a saunter down Grafton Street. A browse in Hodges Figgis' bookshop, or a sniff of perfume in Brown Thomas. A bite of lunch in the Metro, or a coffee, sitting outside Coffee Angel, watching the world go by.
"I miss an early evening film in the IFI or a drink in our local McKenna's. It's the small stuff really, the every day that coronavirus has snatched away from all of us for now."
Mary Wilson presents Drivetime, Monday to Friday, RTÉ Radio One