Yungblud has become the young and very brash face of British pop in 2020. He talks to Alan Corr about giving a voice to Generation Z, sharing a flat with Lewis Capaldi, and why he's just come through the weirdest year of his life
"I f***ing love Ireland. I've spent a bit of time there. Me ex-girlfriend is Irish so I've spent a lot of time in Dublin and 'Cark' (sic, and said in a pretty wobbly attempt at a Cork accent).
"My ex's name was Clare and we spent a lot of time in Dublin because I was a British fenian bastard. Hahaha. All her brothers used to take me up to Dublin to see if they could out-drink me but it turns out they couldn't. I'm from the north of England so we're pretty well rehearsed in drinking. To be honest, I never left Temple Bar."
This is Yungblud aka 22-year-old Dominic Harrison from Doncaster, and he is the new young and very brash face of British pop in 2020. He comes across like a mix between Angus Young and a nice version of Kevin the Teenager from The Fast Show and his bratty, emo meets punk pop songs have quickly become anthems for the disenfranchised and oft-dismissed Generation Z. Oh, and he's got a "very Irish grandmother".
He is fast-talking, and very funny, an anarchic rock larrikin with more than a touch of Robbie Williams and a northern English accent that would slice through petrified lard.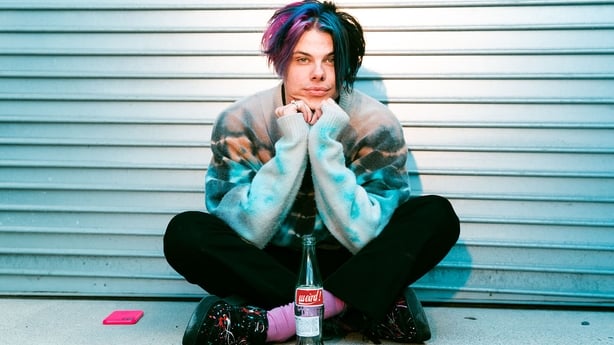 For the past few months Yungblud, who has had roles in Emmerdale and The Lodge on the Disney Channel, has been in lockdown in LA but the show must go on and he's recently released his new single, Weird. It's the opening gambit from his forthcoming second album and chronicles what he calls "the weirdest time in his life."
"It was just the most bizarre year ever, I had for most crazy year," Yungblud says, in his wide-eyed, mile a minute way after I distract him from reliving his nights on the lash in Dublin.
"I nearly lost my mum in a car accident, I fell in love and experienced heartbreak for the first time, we got really big, really quickly, everything was going wrong but everything was going right. Part of my life was going completely wrong and part of my life was going completely right and I just couldn't understand why.
"This word weird, weird, weird, weird was going around my head all the time," he continues. "Everything's just weird, man! Then we played a show at Brixton Academy in London and I remembered that me and my band were living in a two-bedroomed flat, my guitar player had a bed in the living room, and we used to watch Foo Fighters and Radiohead, these iconic bands, playing Brixton Academy and I said, 'if we can get there, we'll be alright, no matter how dark and hard it gets', and we did get there."
This more optimistic outlook has influenced the songs he's been writing since his breakthrough debut album, 2018's 21st Century, but he says he won't be sacrificing the tearaway and bratty attitude that has won him a committed fan base, who style themselves the Black Hearts Club.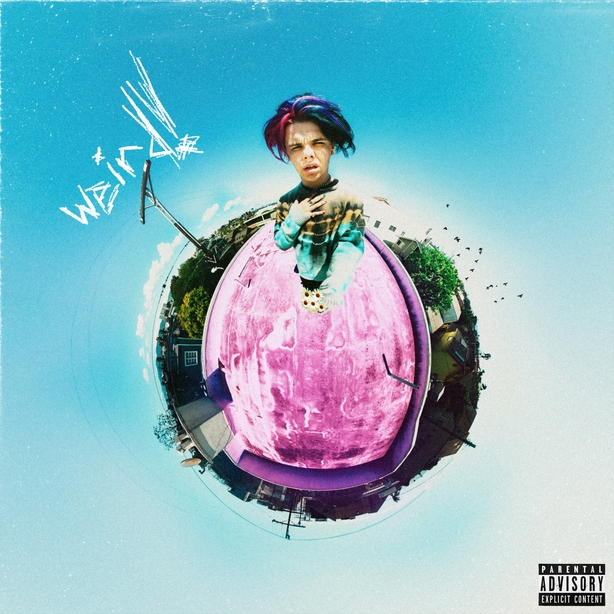 Yungblud's openness about his battles with mental health and depression have also won him many admirers, who may not be attuned to his actual music.
"I don't think I could lose that bratty persona if someone cut it out of me," he says. "I was so angry at the beginning, so angry, because people didn't understand me, didn't get me and wanted to put me in a world I just didn't belong in and then I met my fan base. I found a world where I could belong, where I could exist and I'm not angry anymore. I'm hopeful.
"I want this new album to have this optimistic, coming of age . . . Not growing up, I mean you can come of age at 84. I want to have an optimistic outlook when it comes to sexuality and sex and drugs and love and heartbreak and war and f***ing depression. It's like a series of Skins in an album. That kind of naïve, full of contradictions optimism that is ingrained in my culture."
And if you think millennials have it hard with the derision they face, spare a thought for the generation behind then, many of whom might see Yungblud as a pop star with something important to say but with a deviant streak of fun and rebelliousness.
"That's what I'm saying to you!" he exclaims. "People reprimand our feelings like we're just seeking attention or we're gonna grow out of a phase whereas if you genuinely know and understand my generation and don't look at us if we're just naïve little brats talking about nothing, you might be surprised at our intelligence, our care for the world, and what we're about. We're extremely intelligent and equality and embracing one another is at the forefront of our minds."
Takin' about his generation, indeed. But back to that two-bedroom flat in London three years ago. Yungblud's guitar player was kipping in the front room but they had someone far more famous crashing on their sofa when he was in town - a pre-fame Lewis Capaldi, the Scottish troubadour who is currently giving the one they call Sheeran a run for his money.
"Lewis would stay with us a lot. My guitar player, Adam, who is also my best mate, grew up with him, grew up in the same f***ing town," Yungblud says. "When they were younger, they were in a band together and went to college together.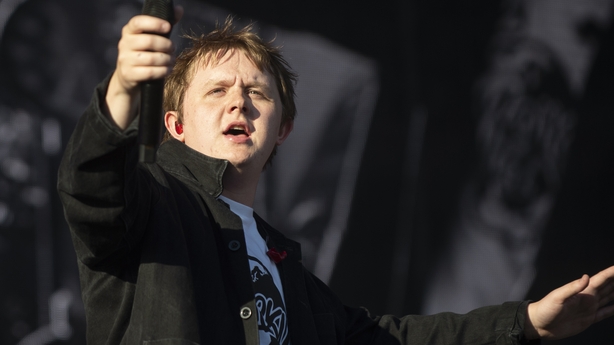 "Adam introduced me to Lewis and Lewis was coming down to London to try and get signed. We were both in London to get signed, get a record deal and try to become the biggest rock 'n' roll stars on the planet.
"It was hilarious man. We'd just come down and I'd say, 'Did you get signed yet?' And he'd go, 'No. What about you, any luck?' Then we'd just get pissed together, drowning our sorrows. We had the best fun, man! You kinda look back on them days and think nothing really mattered back then. Now we go out for a pint and it's hilarious, you got a million eyes on ya. We're in LA thinking what the f*** is going on here?"
Having already made his mark with damaged sounding anthems like Polygraph Eyes and Psychotic Kids, he now rates Weird as the favourite song he's ever written. "I know if sounds weird but emotionally it hits me," he says. "I remember writing that song crying my eyes out because it was a release that happened in that ten minutes, I kinda grew up ten years in ten minutes, which was mental. But the song I like performing live the most is Braindead because the crowd just go mental."
Yungblud, whose favourite album is Disintegration by The Cure and whose favourite movie is Donnie Darko, is a proper pop star with something to say and a very distinct image, something he learned from the masters of pop suss and nous. "I remember reading a book about The Kinks and it said you gotta f***in' look like somebody, know what I mean? That really stuck with me."
He's also got a message for Boris Johnson. "I'd tell him that at times like these you need to stop beating around the bush and tell the UK population what is actually going on in this pandemic," he says. "I would say take young people more seriously, invest more money into arts and genuinely give young people a voice."
And there you have it. Yungblud for Prime Minister because let's face it, weirder things are happening.
Alan Corr @CorrAlan2