Another busy day on the box: Grey's Anatomy is back for a record-breaking 16th season, there's a documentary about - eh - stone skimmers, A Very English Scandal lands on RTÉ One, and new drama Stumptown continues . . .
Pick of the Day
Grey's Anatomy, 9.00pm, RTÉ 2
Finally passing the ER record of 15 seasons, Shonda Rhimes' much-loved medical drama returns for a 16th run, with double episodes here from the off.
First up, Jackson helps a man in a dangerous situation, and Meredith, Richard and Alex must deal with the consequences after Bailey fires them for insurance fraud.
In the second episode (9.55pm), Owen struggles to deal with Tom's new position when he returns from paternity leave. Meanwhile, Meredith's recent dismissal does not stop her from diagnosing those around her.
Don't Miss
Stumptown, 9.00pm, Alibi
Let week's pilot was great fun, with Cobie Smulders perfectly-pitched as Dex Parios, a sharp-witted military veteran with PTSD who becomes a private investigator.
It's a bit like Jessica Jones meets The Rockford Files. Fingers crossed the rest of the series maintains this standard.
This week, Dex is hired by a wealthy man to search for a woman he recently met, but she quickly learns that the task is not as simple as it seems. Meanwhile, Dex and Grey's history unfolds.
New or Returning Shows
Cook-In with Mark Moriarty, 8.00pm, RTÉ One
Chef Mark Moriarty presents an eight-part cooking series, offering inspiration to viewers stuck as home during the coronavirus pandemic.
Throughout the series, Mark will share a survival guide of easy-to follow, uplifting recipes for nutritious meals made from the humble contents of kitchen fridges, cupboards and freezers.
Hopefully he can come up with something we can make with all those toilet rolls.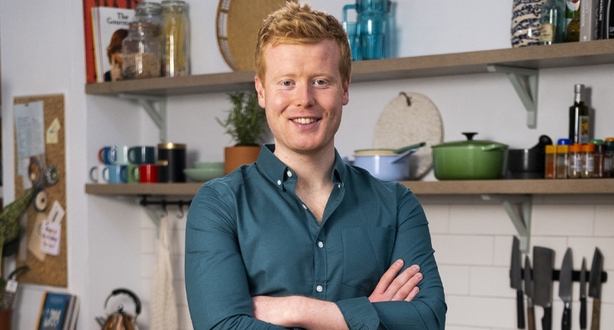 NHS Heroes: Fighting to Save Our Lives, 9.00pm, Channel 4
What's it really like to be a doctor or nurse on the frontline of the Covid-19 battle?
This documentary tells the personal story of the people in the fight over in the UK, filmed by themselves on smartphones.
Following the stories of a collection of frontline NHS workers - at home, with their families, in work, and through the quiet moments - reveals what they are really going through to keep people alive.
Sink or Swim: Our Lives, 7.30pm, BBC One
The World Stone Skimming Championship is held on the tiny Scottish island of Easdale every year. Two obsessed skimmers show us what it takes to become the world's best.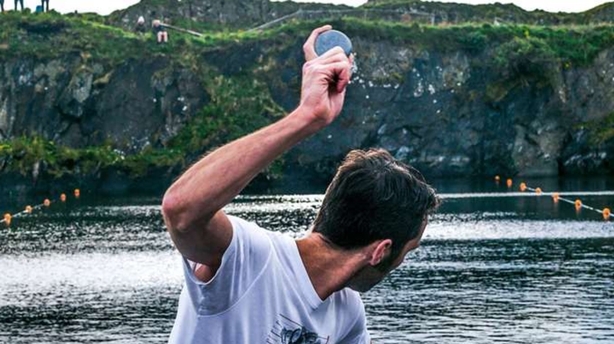 Nolan Live, 10.45pm, BBC One
Back for a new run, but with a very different look because of the oul' pandemic, Stephen Nolan and guests discuss the topics of the day. Let me hazard a guess . . .
Plus, Nathan Carter is live from his home, and there's the inspiring boy who has had more than his fair share of self-isolation.
A Very English Scandal, 10.35pm, RTÉ One
This impressive, factually-based BBC drama stars Hugh Grant in great form as Jeremy Thorpe, the leader of the UK's Liberal Party in the 1960s and 1970s.
Thorpe has an affair with stable hand Norman Scott (Ben Whishaw) prior to the decriminalisation of homosexuality in the UK, and as his political career takes off, he becomes determined to keep his resentful former lover silent - a situation that results in his being accused of conspiracy to murder.
New to Download
Workin' Moms: Season 4, Netflix
The Canadian sitcom resumes with big changes in the air as the mothers stand up for their children, their partners, their businesses - and more importantly, themselves.
Becoming, Netflix
This promises to be an intimate look into the life of former US First Lady Michelle Obama during a moment of profound change, not only for her but for the country she and her husband served over eight impactful years in the White House.
The film offers a rare and up-close look at her life, taking viewers behind the scenes as she embarks on a 34-city tour.
Repeats of the Day
A Place in the Sun, 3.00pm, Channel 4
It's going to be some time before shows such as this get up and running again. The same goes for anyone wanting a home abroad.
Communications director Kath and graphic designer Charlotte from east London cannot wait to escape their busy city lives by buying a Spanish holiday home around the stunning mountains of the Sierra Nevada.
Comedy Legends, 11.00pm, Sky Arts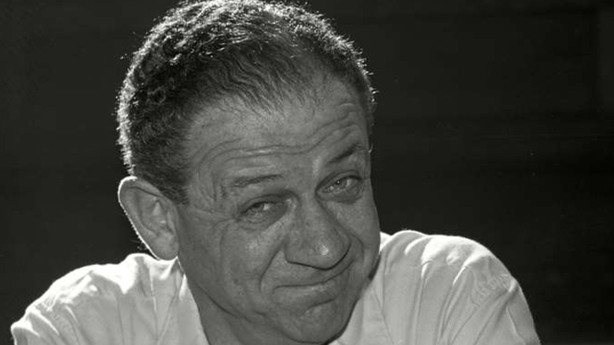 Barry Cryer pays tribute to comedy actor Sid James, who rose to fame in Hancock's Half Hour and became a mainstay of the Carry On franchise.
Daytime Film Choices
The Desert Fox, 3.00pm, BBC Two
Second World War drama, starring James Mason, Jessica Tandy, Cedric Hardwicke, Leo G Carroll and Luther Adler.
German commander Rommel falls out of favour with Hitler following his defeat at El Alamein.
On returning to his homeland, he is torn between his oath of loyalty and lack of faith in the Fuehrer's unstable leadership, prompting him to become involved in an assassination plot.
Invitation to a Gunfighter, 2.50pm, Film4
Western, starring Yul Brynner, George Segal, Janice Rule and Pat Hingle.
A Civil War veteran returns home to find a ruthless landowner has sold the family house and his land has been confiscated as so-called enemy property.
The Truman Show, 5.15pm, Sky Cinema Greats
Peter Weir's celebrated media satire, starring Jim Carrey, Natascha McElhone, Laura Linney, Noah Emmerich and Ed Harris.
A man is unaware his uneventful life is really a sham, and his every move is being secretly filmed and broadcast to the world as part of a 24-hour TV soap.
But a series of unforeseen events leads him to question the nature of his existence.
Prime Time Movie Picks
Tangled, 9.00pm, Sky Cinema Disney
Disney animated comedy based on the Rapunzel story, with the voices of Mandy Moore and Zachary Levi.
A baby princess's hair has mystical powers, so an evil witch kidnaps her and locks her in a tower, hoping to use the magic to fend off old age.
When the princess is a teenager with 70-foot long tresses, she escapes and goes in search of her home, but the witch is not going to let her go without a fight.
The Addams Family, 7.10pm, Sky Cinema Family
Whip-smart comedy based on the 1960s TV series, which was based on an earlier comic strip, starring Anjelica Huston, Raul Julia, Christopher Lloyd, Christina Ricci, Jimmy Workman and Carel Struycken.
Creepy couple Morticia and Gomez find their unconventional life threatened by a man claiming to be a long-lost relative.
When they welcome him with open arms, they fall prey to a plot that could cost them their ancestral home and the family fortune.
Gravity, 9.00pm, Sky Cinema Greats
A CGI triumph, this visually stunning space-based thriller, starring Sandra Bullock and George Clooney, is ideally watched on as big a screen as possible. During a pandemic, your front room's TV will do just nicely.
Two astronauts are left stranded in orbit above the Earth when the debris from an exploding satellite destroys their shuttle.
Left drifting in space with no way to contact mission control, they begin a perilous journey to reach the safety of a space station before their oxygen supply runs out.
Late Late Flick Picks
Nowhere Boy, 11.10pm, Film4
Starring Aaron Taylor-Johnson, Kristin Scott Thomas, Anne-Marie Duff and Thomas Sangster, this is a must-watch for Beatle fans and anyone interested in a decent yarn.
It's a biopic chronicling John Lennon's teenage years, examining his troubled family life, as he is torn between the aunt who raised him and his estranged mother, who encourages his creative side.
As he becomes fascinated with the rise of rock 'n' roll, he finds a kindred spirit in new pal Paul McCartney.
Ruby Sparks, 1.25am, Channel 4
Fantasy romance starring Paul Dano and Zoe Kazan (who is also producer and screenwriter), and co-directed by Jonathan Dayton and Valerie Faris (Little Miss Sunshine).
Calvin Weir-Fields (Dano) wrote a best-selling, critically acclaimed novel when he was in his teens, but now writer's block.
Then he starts dreaming and the writing about his ideal woman. One day she - Ruby Sparks (Kazan) - physically walks into his life, and turns out to be his perfect partner.
Starship Troopers, 11.15pm, Sky Cinema Sci-fi & Horror
Fun sci-fi adventure from Robocop director Paul Verhoeven, starring Casper Van Dien, Denise Richards and Dina Meyer.
Courageous military recruits hurl themselves into a desperate war against alien insects set on destroying mankind - little realising the carnage that awaits them.
Click here for full TV listings