On another busy day on the box, Jerry Seinfeld's back with a new Netflix special, Normal People continues, The A Word is back - and Rob & Romesh take on ballet . . .
Pick of the Day
Jerry Seinfeld: 23 Hours to Kill, Netflix
I must admit a strong bias here: I regard Seinfeld as the greatest sitcom I've ever seen, and have seen Jerry Seinfeld live three times.
So this - his second special for Netflix - is a big deal for me, and millions of fans around the globe.
This new hour-long special promises to 'reinforce his reputation as the precision-craftsman of stand-up comedy'. So it's business as usual.
Now 66 years old, Seinfeld may no longer be the fresh voice he was during the 1990s, but I saw him in London lat year and he was excellent. He's still as sharp as ever.
He knows life sucks, and how the little things in life are the most annoying - but he's able to get you laughing about it, which is remarkably good therapy.
Don't Miss
Normal People, 10.15pm, RTÉ One
Another couple of episodes of this adaptation of Sally Rooney's second novel, Normal People.
At a fundraising event at the club, one of Connell's friends Karen does her best to show Marianne some kindness - but the evening turns sour when one of the boys' older friends gropes Marianne.
Connell becomes anxious when his friends tease him about Marianne, suspecting they've guessed about their relationship.
Fuelled by anxiety, he makes an unexpected decision that hurts Marianne and causes a rift between him and his mother Lorraine.
Life and Birth, 8.00pm, BBC One
Junior doctor Rich and yoga teacher Roo have their hearts set on a water birth at Birmingham Women's Hospital.
Initially everything goes to plan, but as the hours go by the birth begins to take a different turn. Roo's baby is in a 'back to back' position, making it difficult for her to deliver him without assistance.
New or Returning Shows
Rob & Romesh v's Ballet, 9.00pm, Sky One
Comedians Rob Beckett and Romesh Ranganathan team up again, beginning by going behind the scenes at Birmingham Royal Ballet Company.
They are put through their paces, meet creative director Carlos Acosta and are given roles in a real performance of classic ballet, Swan Lake.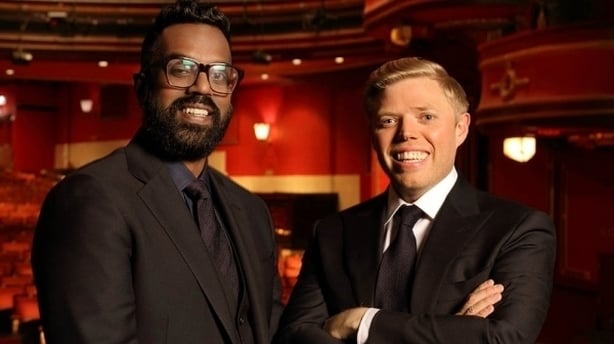 Tintoretto: a Rebel in Venice, 9.00pm, Sky Arts
Anyone who has visited the incredible city of Venice will be familiar with the works of Tintoretto, a 16th Century artist who's one of the giants of Venetian painting.
This documentary examines the life of the Renaissance artist, and also explores the analysis carried out by a team of Italian experts to restore two of his masterpieces.
The A Word, 9.00pm, BBC One
As season three of the drama starring Christopher Eccleston begins, Joe struggles to cope with the changes resulting from his parents' divorce, as he spends his days shuttling back and forth between the old house in the Lakes and his mother's new home in Manchester.
Since retiring, Maurice has become a volunteer firefighter, and is called in to a fire at Paul's house. When he decides to show Joe the damage, it only leaves the youngster feeling more adrift and drives him to reject his music.
New to Download
Scrubs, All4
All 182 episodes of the sitcom about staff at the fictional Sacred Heart Hospital are available on Channel 4's excellent TV on-demand channel.
The show made stars out of Zach Braff, Sarah Chalke and John C. McGinley, while Neil Flynn (the janitor) went on to star in The Middle.
In the pilot, with his pre-med behind him, it's Braff's character John 'JD' Dorian's first day as a medical intern at Sacred Heart Hospital. But his new colleagues are more challenging than he imagined.
Ending Today
Pain, Pus & Poison, 8.00pm, BBC Four
Dr Michael Mosley's three-part documentary exploring the history of medicine concludes as he tells the story of how scientists went from finding antidotes to poisons to applying otherwise dangerous toxins as a cure.
He reveals why he believes, of all the natural remedies featured in his scientific tour, the tales of treatments derived from deadly substances are perhaps the most extraordinary he encountered.
Repeats of the Day
The Day California Burned, 11.30pm, BBC Two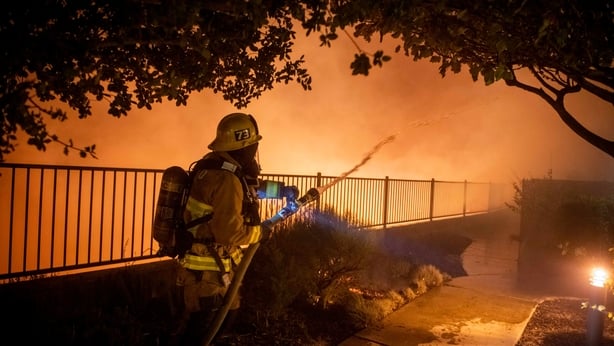 Documentary examining the devastating wildfire that swept through northern California in November 2018.
It went on to cause the deaths of more than 80 people and approximately $16.5billion of damage.
The film features interviews with firefighters, police officers and local residents who came face to face with the fire, including a nurse who evacuated her patients before finding herself trapped in the middle of the blaze.
The West Wing Special, 12.10am, TG4
Clips from the hit drama are interspersed with interviews with former occupants of the real West Wing, including Presidents Ford, Carter and Clinton.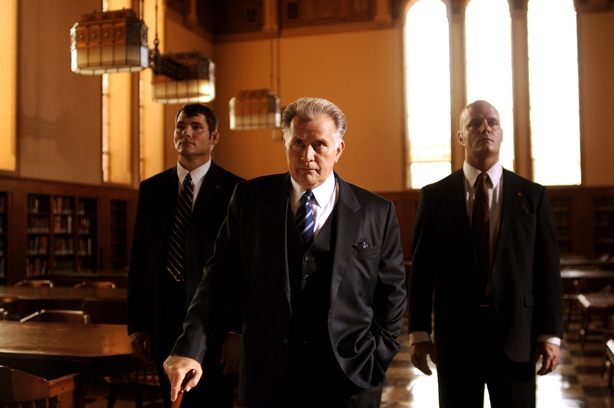 Cat Hospital, 8.00pm, RTÉ One
A look inside Ireland's first purpose-built clinic that caters exclusively for cats, nestled in the leafy environs of Glanmire outside Cork city.
In this first episode, veterinary surgeon Clare Meade and her team meet the families of the cats they treat to try to understand their ailments.
Daytime Film Choices
Reach for the Sky, 1.00pm, BBC Two
Biopic of Second World War hero Douglas Bader, starring Kenneth More, Muriel Pavlow and Alexander Knox.
A plane crash in 1931 cost the aspiring pilot both his legs, but after learning to walk on artificial limbs, he went on to become one of the RAF's most decorated heroes.
Sister Act 2: Back in the Habit, 2.45pm, Sky Cinema Greats
Comedy sequel, starring Whoopi Goldberg, Kathy Najimy, Lauryn Hill, Maggie Smith and James Coburn.
A cabaret singer who once hid out in a convent is reunited with the nuns she befriended, who now need her help.
She poses as a member of the order once more and joins the staff of a Catholic school threatened with closure, where she aims to make a success of the resident choir.
The Birds, 3.25pm, Sky Cinema Thriller
Alfred Hitchcock thriller, based on a Daphne du Maurier short story, starring Tippi Hedren, Rod Taylor, Suzanne Pleshette, Jessica Tandy and Veronica Cartwright.
A San Francisco socialite takes a shine to a man she meets by chance, and follows him home to a Californian coastal community.
Her arrival coincides with a series of mysterious attacks on people by birds, which soon escalates as vast flocks go on the warpath.
Prime Time Movie Picks
Babe: Pig in the City, 8.00pm, Sky Cinema Family
Family comedy sequel, starring Magda Szubanski, Mickey Rooney and James Cromwell, and featuring the voice of Elizabeth Daily as Babe.
The pig and his farmyard pals take a trip to the big city, where their curiosity and love of adventure lands them in trouble, leaving the courageous Babe to find a way to save his chums from danger.
Captain Marvel, 10.00pm, Sky Cinema Action
Brie Larson, Samuel L Jackson and Ben Mendelsohn star in this fantasy adventure based on the comic-book character, introducing her to the Marvel Cinematic Universe.
Vers, an alien warrior with mysterious powers, crash-lands on Earth in 1994 and joins forces with agent Nick Fury, in an attempt to solve the mysteries of her past.
Ma, 9.00pm, Sky Cinema Hits
Horror, starring Octavia Spencer and Juliette Lewis, about a lonely woman who allows a group of teenagers to throw a party in her basement, provided they follow some simple rules - one of which is to always call her `Ma'.
Over the course of the night, their kindly host shows a far more sinster side to her nature - and her young guests find themselves trapped in a nightmare.
Late Late Flick Picks
Unforgiven, 11.25pm, Sky Cinema Greats
Oscar-winning Western, directed by and starring Clint Eastwood, with Gene Hackman, Morgan Freeman, Jaimz Woolvett and Richard Harris.
Two notorious gunslingers come out of retirement to help a young assassin collect the bounty on a pair of cowboys who attacked and mutilated a prostitute in the town of Big Whiskey.
Problem is, the local sheriff has no intention of letting the pair impinge on his own authority.
The Matrix, 10.45pm, Sky Cinema Hits
Much-hyped sci-fi action thriller, starring Keanu Reeves, Laurence Fishburne, Carrie-Anne Moss and Hugo Weaving.
A computer hacker discovers the world around him is nothing more than a virtual-reality fantasy created by malevolent living machines.
Entering the devastated real world, he joins freedom fighters to bring the truth out into the open and liberate the human race.
Followed by The Matrix Reloaded at 1.00am and The Matrix Revolutions at 3.20am.
Warrior, 10.55pm, Film4
Violent drama, with Joel Edgerton, Tom Hardy and Nick Nolte about two estranged brothers drawn to enter a mixed martial arts tournament.
One is a military veteran looking for a way to escape his troubled past, the other a struggling teacher who needs the prize money to support his family.
As they progress through the contest, both emerge as likely winners - putting them on course to face each other in the final.
Click here for full TV listings