Life at home has been equal parts challenging and fun, declares RTÉ Sports presenter and reporter Evanne Ní Chuilinn.
"I used to say I wish I could press pause on the busy world and spend more time at home, so be careful what you wish for! My husband Brian and I are both working from home, and the kids are patient some days, and fed up the next. Brian works with an online school, iScoil, so he has never been busier. I'm a little less hectic, but still working everyday from Monday to Friday.
"We splashed out, quite literally, on an above-ground pool a few weeks ago. It heats up as warm as a bath would, so it's a good 'Irish summer' pool! Our daughter Peigí is a self professed "water baby", so she spends hours in there when the sun is shining. She wants to be like Ellen Keane someday, she says.
"Our son Séimí (big Shane Lowry fan) turned eight during the restrictions, so he's been giving me some putting and chipping lessons with his new golf paraphernalia. The next skill I need to master is baking - our repertoire so far consists only of Rice Crispie buns.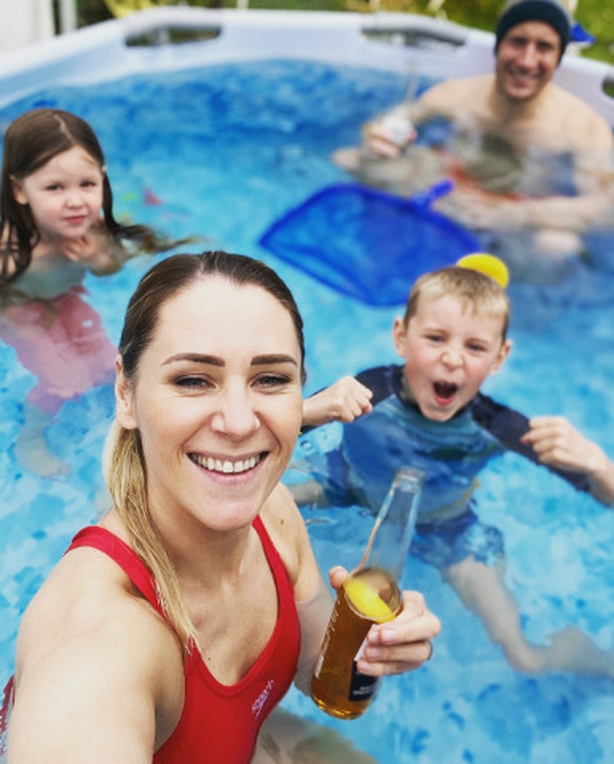 "One of my sisters is a primary school teacher, so she has been a huge help to us. AuntieNettie zooms the kids separately every day to do some English and Maths. I make sure the Gaeilge is kept ticking over. But we are not religiously sticking to every single piece of work on the list. Some days we just read or play cards. Uno and Rummy are the current crazes.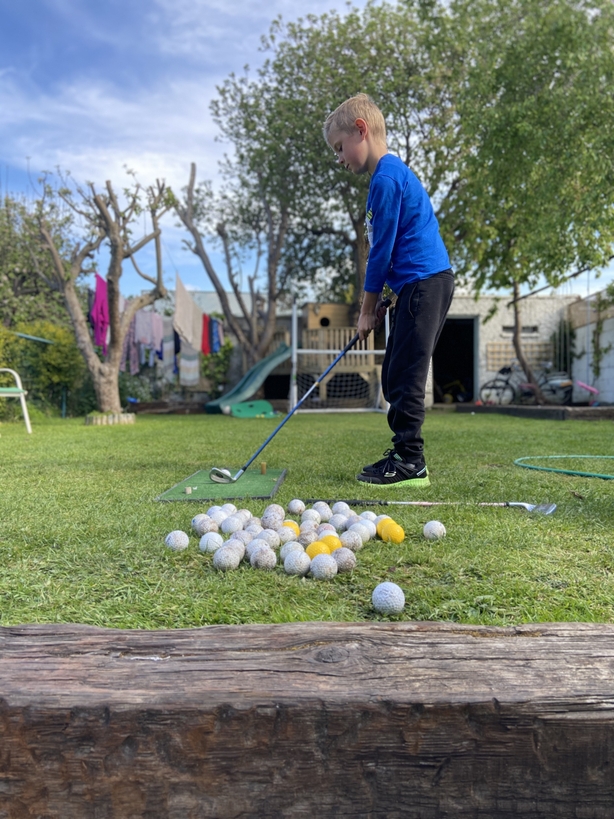 "I hope the schools will be able to go back to normal in September. The academic time the kids are missing out on worries me less than the social aspect of being with their friends. They're missing that company. And we are all looking forward to seeing the rest of our family after July 20. We have a new baby cousin, Daithí, who is one-week-old in Tipperary, and our Mamó in Kilkenny has a big birthday in July. Until then, we know know we are lucky to have a home to stay safe in."