Meteorologist and RTÉ weather presenter Siobhán Ryan has been enjoying nature walks and keeping up with Normal People on TV, while keeping family and neighbours happy with her delicious rhubarb crumble.
"The dry settled and sunny weather has made all the difference, least here in Ireland. It's allowed me to enjoy lots of lovely nature walks during which I leave out some food for the wild life. I also love sitting out in the garden with coffee in hand during which time I catch up with folk. Feels very old school getting back into long conversations over the phone.
"I've been reading lots too. Mathew Walker's Why We Sleep is worth a read, especially for a shift worker. I cherish my sleep and try to prioritise it, just like exercise and nutrition.
"I've been listening to several different podcasts including West Cork (documentary concerning the murder in 1996 of Sophie Toscan du Plantier, broadcast via Amazon's Audible service) which was truly gripping.
"(Economist) David McWilliam's weekly podcast makes economics very accessible. It's fun to listen to and is as much about human nature as anything.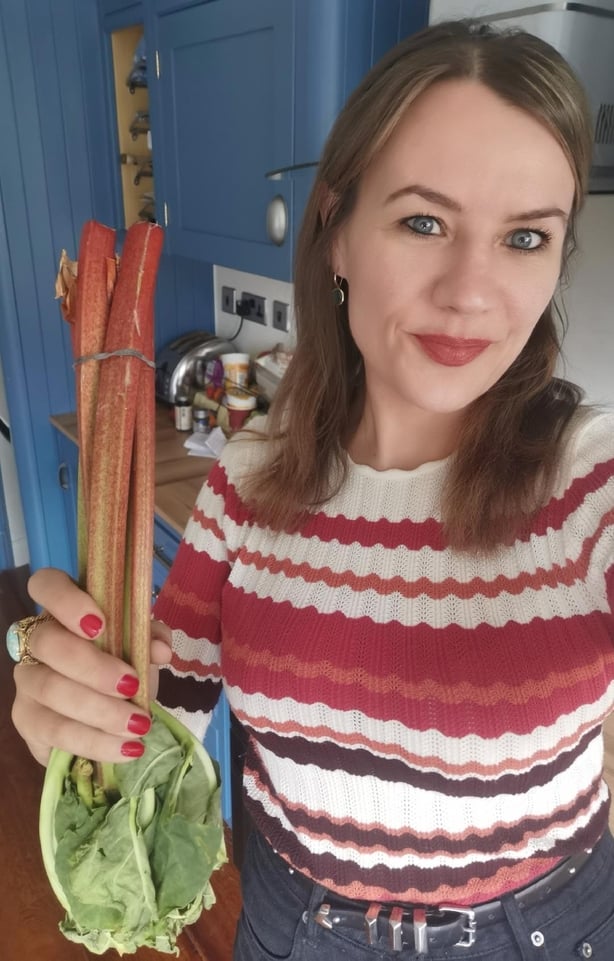 "Also, How to Thrive in the next Economy by John Thackara is worth a read. The focus, I should stress, is not about making money, it's about getting greener and more savvy and looking at the world as one living organism. It's a visionary and practical guide for a more sustainable future.
"I've also started watching Normal People. I read Sally Rooney's novel and thought it was so subtle and brilliant. The timing couldn't be better, and it'll make me look forwards to Tuesday nights.
"Finally just like the rest of Ireland, I've been baking a small bit too, with my absolute favourite being rhubarb crumble. My neighbours and family never say 'no' to a serving. I can't say I blame them either."