Dublin singer Joe Chester's has returned with his new album Jupiter's Wife. He talks to Alan Corr
Call it fate or creative synchronicity but something rather strange and rather wonderful happened to Joe Chester when he was recording his new album, Jupiter's Wife.
The Dubliner, who has carved out a reputation for graceful songwriting craft and wry wit over six solo albums, along with his production work with A Lazarus Soul, Gemma Hayes, and Sinead O'Connor, was researching a song he was writing about Irish acting giants and dedicated hellraisers Hilton Edwards and Michael Mac Liammoir when he made a startling discovery.
"I was doing a lot of research into them and reading a lot," says the unassuming and always dapper Chester on the phone from Bordeaux, where he is currently quarantining with his wife of three years, fellow musician Julie Bienvenu.
"I was near the end of working on my new album and I was goofing around reading about Mac Liammoir and I discovered an archive of his papers."
So he set about rifling through this treasure from Dublin's long vanished thespian elite and discovered a list of Mac Liammoir's unpublished plays. "I couldn't believe it!" Chester exclaims. "The first play he'd ever written, which was never performed, was called Julia in the Rain and I'd just released a song called Julia Walking in The Rain . . . I couldn't believe it! My lack of belief in destiny was really shaken."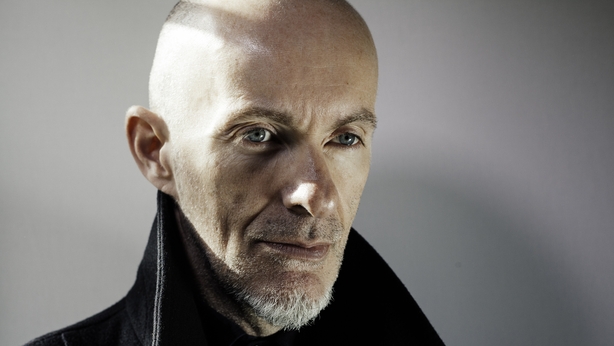 It is just one of the many historical quirks that seem to inform Chester's work. His 2017 album Easter Vigil also featured references to Edwards and Mac Liammoir and the ghost of JM Synge haunts the grooves of his new collection, Jupiter's Wife.
In a respectful nod to music history, Chester even got to record some of the new songs in Sun Studios in Memphis where Howling Wolf stripped paint off the walls with his unearthly growl and a young Elvis Presley laid down the foundation stones of rock 'n' roll itself.
The bohemian Chester has been a quietly industrious fixture on the Irish music scene for nearly three decades. Starting out in the early nineties with Dublin art rockers Sunbear, he went on to form crack guitar band Ten Speed Racer, and has been recording beautifully crafted solo albums since 2005.
There's also been his work with his side project Hedge Schools, playing guitar for the Waterboys,and if that wasn't enough, last year he was part of the success of A Lazarus Soul's superb album, The D They Put Between the R and L.
Now Chester is back with Jupiter's Wife, a characteristic mix of subtle lyricism and beautiful orechesrated music bristling with literary references. Apt for man who may belong in the same rarefied territory as Robert Forster of The Go-Betweens.
The new record is a meditation on divorce and losing faith in one's chosen life partner, Jupiter's wife being Juno, goddess of marriage and childbirth, but given that Chester only wed in 2017, he's not regretting at leisure. Far from it.
"Haha. These songs are not about me necessarily," he says. "I'd say they were autobiographical fiction. I'd say there are one or two songs about me but a lot of it is made up. Some of it does concern the break-up of my parents' marriage when I was younger but as a springboard really into a flight of fancy."
Chester has lived in Nice, where he has set up a studio, for quite a few years but unlike the cunning and exile of some of his literary heroes, his decision to leave was far more prosaic.
"When I emigrated I was a bit mad at Ireland but the red mist has parted now and I see past it now but I couldn't for a while," he says. "It's one of those love affairs that's best conducted from afar. Hahaha.
"I just couldn't afford to live in Ireland anymore, which was really dementing. Look, you choose the life of an artist and it's basically about poverty for 99% of artists and it just became basically impossible for me to live in the city I was born in.
"Escalating rents and constant runaway gentrification but it was deeper than that as well. I did think that the Ireland that I loved was becoming a figment of my imagination. I'm not alone in that and it's fairly well-documented."
It's a lament often heard from Irish musicians, not least David Kitt, many of whom have fled Ireland for new lives in more receptive European cities.
However, those references to Edwards, Mac Liammoir and Synge seem to suggest that Chester is pining for some lost literary Dublin that he never knew but but he rejects the idea.
"No, I don't think so because I think they're still making great literature in Ireland now," he says. "I had thought about writing an album years ago about Dublin but I realised that the Dublin I was writing about never existed, that genteel, romantic Dublin. The Dublin of Joyce never exited or even Hugh Leonard never existed. It becomes romanticed in the telling.
"I'm old enough to remember the absolute crushing poverty of Dublin in the eighties. I don't think that everything was better back then. But I certainly see that some things have been lost."
Which brings us to Chester and Bienvenu's work with Brian Brannigan's band, A Lazarus Soul, who stunned many with the sheer force and gutter poetry of The D They Put Between the R and L, a bittersweet love letter to contemporary Dublin and a work that took its place at the top table in 2019's watershed year for Irish music.
It was an album that really chimed with a disillusioned and disenfranchised Irish generation. "I knew that it was a very special record from the start but none of us expected the response that it got," says Chester. "We've been making records for twenty years now. Brian has discovered a kind of new way of writing and he really hit on something on that album with long-form ballads.
"Brian's not interested in folk music or trad. He only listens to reggae. I can't explain why some records take flight and some don't. I wasn't aware of how well it was doing because I don't live in Ireland and it was only when me and Julie went over to do the shows that I got a bit of a shock."
Most of Jupiter's Wife was made in Chester's home studio in Nice with Bienvenu, and Waterboys Trevor Hutchinson, Steve Wickham and Anto Thistlethwaite but he also got the chance to record some of his new songs in Sun Studios. In what sounds like something from a redemptive old old blues song, he boarded a train from Chicago's Union Station and stepped onto the platform in Memphis with guitar in hand and a head full of dreams.
"It is impossible not to be aware and to think of Howling Wolf and all those people when you walk into Sun, it's powerful and potent stuff," he says. "But it's not a working recording studio anymore, it's a museum and they do guided tours three times a day so I was saying I want to record on the original equipment and they told me that it was all in glass cases but when I got there the engineers were all excited because they'd been up all night re-wiring all of Sam Phillips' gear and it was all working. That's when I suddenly I got very excited."
Jupiter's Wife has taken Chester on a circuitous journey into the past darkly to arrive at new insights but he says it is not a concept album about divorce, in the grand tradition of heartbroken and sozzled country singers down the decades.
"Not really, when you're doing these things you're not really thinking in broad terms of concepts," he says. "You're just writing the next song. The title of the album did come along pretty early but it's not a concept album, to be honest this is one record I'll be picking apart for years trying to figure out what it's all about!"
The hand of fate and creative synchronicity await.
Alan Corr @CorrAlan2
Jupiter's Wife is out now on Bohemia Records