Love Island winner Greg O'Shea has opened up about dealing with trolls and is urging people to watch what they say online.
The 25-year-old Limerick man, who was crowned the winner of last year's show with his partner Amber Gill, revealed that while the show gave him a lot of opportunities, "there's also a lot of negative" aspects that came with his big win.
"Obviously when I first came out it was just crazy because millions of people were just watching my every step, but as I've gotten further away from it I've kind of dealt with it all a bit better," he told Alan Hughes on Ireland AM.
"It's complete madness and people feel in some way that they own you and that you owe them something."
"Even yesterday I was live on Instagram and people were still giving me comments and giving me their opinions on what they think about me and all that stuff," he continued.
"There's a lot of positives that have come from it but then there's also a lot of negative."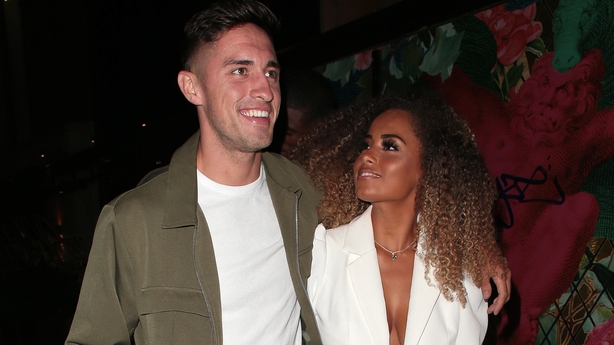 The Ireland rugby sevens player, who has co-hosted 2FM's Breakfast Show and Virgin Media's The Lineout since leaving the show, said he is extremely fortunate to have a strong support group in his family and friends.
"If I was in any way inclined to think that way, it could've sent me down a very bad path… but I have a lot of good friends and family around me so I can kind of laugh it off and shrug it off."
"But some people really need to watch what they're saying online. It's crazy like."
ITV boss Kevin Lygo recently said Love Island 2020 has been cast in doubt and could be axed due to the coronavirus pandemic.